Looking Back at CES: Are Consumers and Doctors Finally Bridging the mHealth Gap?
The consumer technology conference offered its share of cool new trends, but mHealth experts say it might finally be giving clinicians something to sink their teeth into.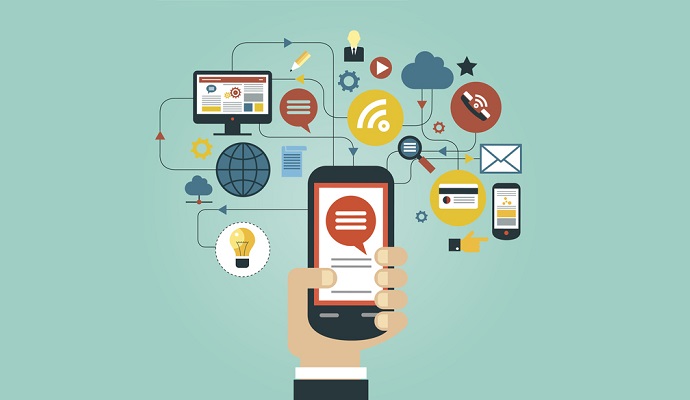 - With CES 2016 in the rear-view mirror, mHealth experts are assessing whether the glitz and glam of Las Vegas yielded any jackpots for healthcare providers.
The consumer-focused conference is seeing more digital health each year, and what once occupied a small pavilion in a Las Vegas Convention Center hall now fills part of the Sands Convention Center at The Venetian. But this year's show was still a hit-or-miss proposition for health system executives and doctors looking for the next big mHealth thing among the cars, televisions, gaming systems, drones and various other toys.
"The volume of offerings was breathtaking, but so was the lack of innovation," Joseph Kvedar, MD, vice president of Connected Health for Partners HealthCare, said in a recent blog. "Wearable computing seems to have entered the 'me too' phase. With Fitbit now a public company and doing well, it seems everyone wants to reproduce their success without doing anything different than they've already done."
But with healthcare getting serious about remote patient monitoring and telehealth platforms, Jamie Hartford, editor of MD+DI, says innovators are starting to look away from the traditional wrist-borne devices and focus on smart devices in the home. Examples include beds, water bottles, belts, thermometers, toothbrushes weight scales and baby products, all equipped with sensors that collect data and the capability to send that data to the cloud.
'Instead of building technology into a wristband, patch or other body-worn design, many companies are shifting to objects in the user's environment," she wrote.
READ MORE: Providers Visualize New mHealth, Telehealth Uses for the Video
Kvedar – whose ground-breaking Connected Health Symposium, held each October in Boston, is a better gauge of the intersection of health and mobile technology – says the digital health space needs to be shaken up.
"There was so much featured, but not much of it was inspiring," he blogged. "Most of the digital health technologies presented could fit under the broad heading of Internet of Things and wearables (which, of course are related)."
"To quote a colleague, Rachel Kalmar, the data from all of these wearables is like flour coming from mills," he added. "The next phase has to be products that, by analogy, are the cakes, breads and cookies. I saw none of that at this year's meeting."
Kvedar feels the market will now move toward products that analyze and act on the data they gather, giving healthcare providers an avenue to connect with consumers outside the hospital or office. He noted that this year's Connected Health Symposium, scheduled for Oct. 20-21 in Boston, will focus on "New Frontiers in Patient Engagement" with wearables and digital therapeutics.
Others see CES as the ideal venue for healthcare to, in essence, catch up.
READ MORE: mHealth Games Offer a 'Fun' Way to Boost Patient Engagement
Nick van Terheyden, chief medical officer of Dell's Healthcare and Life Sciences division, says CES should hold value for healthcare leaders because it offers a glimpse into the popular consumer items of the future. And by figuring out what consumers are using and adapting them for clinical use, doctors could address that ever-tricky consumer engagement puzzle.
"Like it or not, the train has left the station, and healthcare has to catch up," he says. "The issue is we don't understand all of it right now because we've never had all this data before."
To those who argue that doctors are too busy and don't want to see data coming in from health and wellness devices, van Terheyden says that data can be used to the doctor's advantage.
"It's never a data problem – it's always a filter problem," he says. "The cool space is the application of existing technology to current problems" – in other words, taking what's already out there and making it work better.
To that end, there were plenty of innovative ideas at CES that could appeal to doctors: Samsung's new wearable bioprocessor that can track several biometric points; IBM's deals with Under Armour and Medtronic to embed machine-based learning in wearables and diabetes devices; an inhaler being developed by Novartis and Qualcomm Life; Valencell's optics-based blood pressure tracker; and Validic's VitalSnap technology, which enables users to capture and digitize images of non-connected devices like blood glucose meters and blood pressure monitors and send that data to providers.
READ MORE: EHR Integration, Analytics Lead Hospitals to Enterprise Telehealth
There was also plenty of toys and technology, van Terheyden said, that looked fascinating, but ultimately won't go anywhere – a staple of CES shows since they first graced Las Vegas. And with the glut of sensor-based wearables and fitness trackers, he expects other industries – gaming, sports and fashion, for example – to try them out first, before healthcare jumps on board.
Jane Sarasohn-Kahn, a health economist and management consultant who pens the popular Health Populi blog, saw one important trend emerging at CES 2016: Consumers are now open to sharing their data with their doctors.
"A majority of U.S. adults feel that it is important that self-monitoring information should be shared with their healthcare professional," she wrote in a January 7 blog, citing statistics gleaned by the Society of Participatory Medicine (of which she's a member of the board of directors). "Some 84 percent of adults believe that tracking their own health data, and sharing it with a health care professional between visits, would help better manage their health."
She also noted a recent poll taken by the Consumer Technology Association (the parent company of the CES), which indicated consumers are moving beyond tracking health data for their own purposes, and want to use that data in discussions with their doctors.
Says Sarasohn-Kahn in her blog: "'Consumers already share all their health information with medical professionals and that could be a reason why they are comfortable sharing statistics tracked regularly using health/fitness devices,' the report attests. However, consumers doubt how secure the connectivity is to share their health stats with doctors and fear data security/data breach risks. Still, most consumers believe that they can act upon their health stats effectively by extending access of their personal health information to their physicians."
And that's more important to clinicians than any sensor-embedded belt or toothbrush.