MA Telehealth Bill Set For Passage; Others Aren't So Fortunate
A bill to extend telehealth coverage in Medicare Advantage plans is included in this year's Medicare extenders package. Several other telemedicine and telehealth bills, however, didn't make the cut.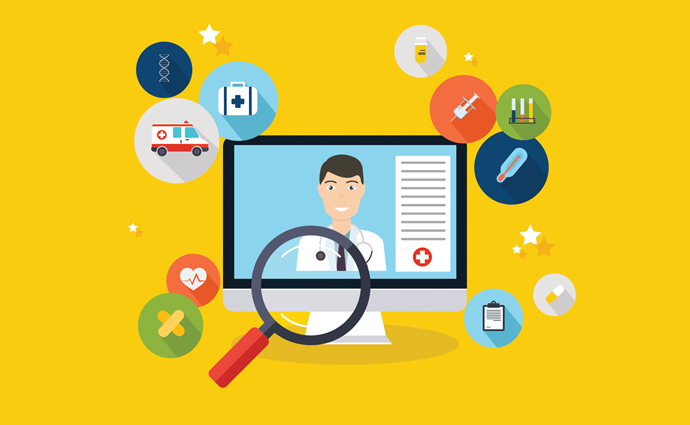 Source: ThinkStock
- A proposed bill to boost telehealth coverage in Medicare Advantage plans is set for passage, while other bills that would loosen Medicare's restrictions on telemedicine and telehealth – including expanding telestroke services – are likely doomed.
The Increasing Telehealth Access to Medicare Act (H.R. 3727) is included in this year's Medicare extenders package, which was approved this week by the House Ways and Means Committee. The bill, introduced on Sept. 11 by US Reps. Diane Black (R-Tenn.), Mike Thompson (D-Calif.), Doris Matsui (D-Calif..) and Susan Brooks (R-Ind.), would enable MA plans to reimburse for telehealth services at comparable rates to in-person services beginning in 2020.
Extenders are legislative actions on Medicare payment rules that have either expired or will expire at the end of the year unless Congress takes action. Because of the likelihood that Congress will pass the package, lawmakers often try to add on separate bills that might not otherwise face a vote on their own.
"This agreement extends, or makes permanent with reforms, numerous expiring Medicare payment policies that will help provide continuity and certainty for both the patients who rely on them and the providers who serve America's seniors," House Ways and Means Committee Chairman Kevin Brady (R-Texas) said in prepared remarks following Wednesday's vote.
H.R. 3727 also calls for Medicare coverage in chronic care management plans, beginning in 2019, of "services furnished through the use of secure messaging, Internet, store and forward technologies or other non-face-to-face communication methods determined appropriate by the [Health and Human Services] Secretary." And it calls for access parity for telehealth services between Medicare part A and B programs and those in Medicare Advantage.
"Medicare lags the majority of other health payers – including Medicaid, the private sector, the Department of Veterans Affairs, and the Federal Employees Health Benefits Program – in recognizing the promise of telehealth," Health IT Now Executive Director Joel White wrote in a letter to the bill's sponsors earlier this year. "Previous Congressional attempts to expand telehealth under Medicare have fallen short due to concerns about overutilization of care under Medicare's traditional fee-for-service structure. Under this structure, there are powerful incentives for providers to bill Medicare for as many services as possible. Under Medicare Advantage's payment system, however, that incentive is flipped on its head."
The bill also received good news from the Congressional Budget Office, which estimated the legislation would reduce healthcare expenditures by $80 million over the next decade.
The good news, however, was tempered by the fact that several other telehealth and telemedicine bills that could have been included in the extenders package didn't make the cut.
They include the Furthering Access to Stroke Telemedicine (FAST) Act (H.R. 1148), which seeks Medicare reimbursement for telestroke services; the Medicare Part B Improvement Act of 2017 (H.R. 3178), which would expand Medicare reimbursement to include dialysis treatments at home; and several smaller bills that were also included in the Creating High-Quality Results and Outcomes Necessary to Improve Chronic (CHRONIC) Care Act of 2017 (S. 870), which seeks to push Medicare costs down by improving chronic disease management services and care coordination at home.
"These were all passed by either a House committee or the full Senate this year, and it looks like they'll miss this opportunity to become law - at least for the moment," Politico reported.