Market for Wearable Devices Expected to Double by 2018
The number of wearables users is predicted to double by 2018 and one report sets 81.7 million as the expected target number of Americans using wearables in a few years.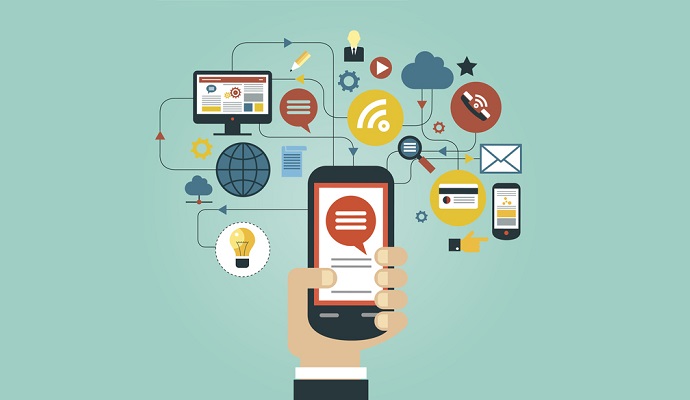 - Wearable devices are continually making a splash throughout the fitness and healthcare markets. Consumers are flocking to smartwatches, fitness trackers, and other wearables in order to improve their overall wellness.
A new report from eMarketer shows that American consumers will only increase their purchase of wearable devices over the coming years. The growth will be in the double digits and has already started this year.
In 2015, 39.5 million Americans have been using wearable devices such as smartwatches, wrist bands, and fitness trackers. Wearables use grew by 57 percent when compared to the statistics of 2014.
The report predicts that these numbers will double by 2018 and sets 81.7 million as the expected target number of Americans using wearables in a few years. The definition of a regular user of wearable devices is someone who wears accessories or smart clothes at least once per month, which have electronics connected to the Internet and capable of exchanging data with a manufacturer or other device.
At this moment in time, people between the ages of 25 and 44 show the most interest in tracking their fitness and health data through wearable devices, according to the report. It is predicted that nearly half of consumers aged 25 to 44 will be using wearable devices by 2018.
However, when looking over a longer period of time, it is predicted that more health monitoring wearables will hit the market and older Americans will be more likely to adopt wearable devices in their everyday life.
"The consensus among the experts we consulted was that advertising will not appear in volume on wearables until one or more of the devices attains significant market share, which makes sense considering scale is a critical aspect of digital advertising," explained eMarketer senior analyst Cathy Boyle.
Last year, the general consumer base that purchased fitness tracking devices were more likely to be female, but with the smartwatch taking center stage, it is expected for males to become a more dominant consumer base in the wearables market.
By 2017, the numbers are expected to be equal with about 34 percent of female Internet users and 34 percent of males using wearable devices. However, it is also important to note that consumers may not wish to purchase more expensive wearable products, which could limit the market's growth.
Due to these high prices, the rise in wearables may not penetrate as quickly as the growing use of smartphones or tablets. However, if more mobile health applications are available on these wearable products, it is possible for consumers to find greater benefit and purchase these tools in greater numbers.
One report about the trends and expectations within the wearables market mentions the importance of wearable devices for the healthcare industry, fitness and wellness fields, the industrial space, and the military. Some trends pushing forward the growth of the wearables market include "demand for portable devices [and] demand for real time data analytics."
"Development in big data technologies such as cloud computing and Hadoop also support the growth of these smart devices," the press release stated.
"Most of the wearable devices developed till date are concentrated around healthcare and wellness products. Major applications of wearable devices in healthcare include BP Monitors, CGM Devices, Smart Glasses, PERS, Insulin Pumps, ECG Monitors and so on. Increasing life expectancy rates and growing demand for preventive and long-term care are the major drivers for the growth of wearable technologies healthcare market. Data privacy and data traffic management is a challenge for the market."
As the growth of the wearables market continues, it is expected that the healthcare industry will benefit greatly with regard to better remote monitoring capabilities and higher quality patient care.