Medtronic-Garmin Deal Gives Wearables New mHealth Capabilities
The deal to integrate Garmin's personal activity trackers with Medtronic's remote patient monitoring platform gives mHealth wearables new value as a home telehealth platform for providers.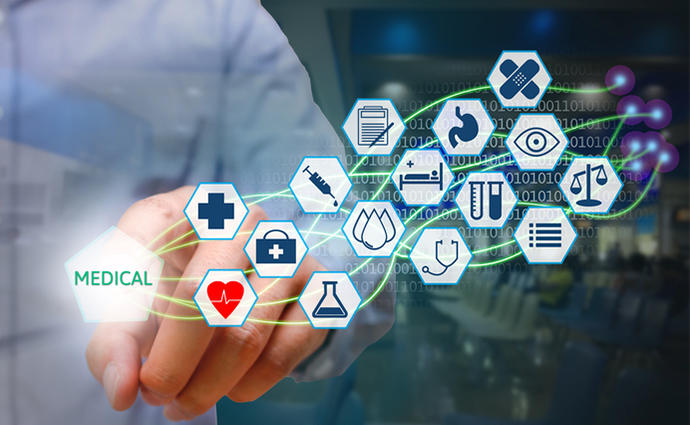 Source: ThinkStock
- Medtronic has announced another integration with a popular consumer-facing fitness wearable, adding weight to efforts to combine remote patient monitoring with health and wellness.
The Ireland-based medical technology giant last week announced a partnership with Garmin, combining the latter's vivofit series activity trackers with the Medtronic Care Management Services (MCMS) RPM platform through the Garmin health software development kit.
The integration is designed to combine activity measurements from Garmin wearables with the MCMS platform for both chronic care and post-discharge treatment plans, giving healthcare providers a better idea of what their patients are doing at home.
"Remote patient monitoring is at its best when technology and care coordination can work together seamlessly," Sheri Dodd, vice president and general manager of Medtronic Care Management Services, said in a press release. "Garmin activity trackers have the features and long battery life that will help make at-home monitoring easier for patients. We are excited to bring this unique integration into our industry-leading services to help enhance the healthcare and post-discharge recovery support care providers can give to their patients, especially those living with chronic conditions."
Medtronic, long one of the bigger players in the diabetes care management market, announced its interest in activity bands last November with a partnership with Fitbit. That deal connected patients with type 2 diabetes with Medtronic's iPro2 professional Continuous Glucose Monitoring (CGM) app and platform, enabling them and their caregivers to track blood glucose levels alongside activity and sleep data records by their Fitbit devices.
"We believe monitoring glucose is a critical element in the management of diabetes and therefore, glucose should be included among other vital signs," Laura Stoltenberg, vice president and general manager of non-intensive diabetes therapies at Medtronic, said in a press release. "As such, it has never been more important to increase the collaboration between healthcare and technology to simplify daily diabetes management for the 29 million patients living with type 2 diabetes in the United States"
"By creating a connection between physical activity and glucose levels, our iPro2 myLog mobile app solution provides new tools and insights, so that physicians can optimize therapy and patients can better understand how to manage their diabetes," she added.
"Providers … really want to have this type of information," Adam Pellegrini, Fitbit's vice president of digital health, told mHealthIntelligence.com shortly after the partnership was announced. "This is a very powerful educational [channel] that creates an awareness of how fitness and health play together."
In its deal with Garmin, Medtronic is now pushing that platform out to the remote patient monitoring space, identified in several studies as a telehealth platform offering loads of potential to healthcare providers but struggling to gain acceptance.
Earlier this year, a report from ABI Research anticipates that the wearables market will begin to grow as wearables evolve to track and transmit medical grade data, a key requirement for acceptance by the healthcare industry.
"While previously professional-grade patient monitoring largely limited itself to a doctor's rounds, new wearables allow medical professionals to remotely and continuously monitor patients in the hospital and beyond," Stephanie Lawrence, a research analyst for the London-based company, said in a February press release accompanying the study, which predicts 400 percent growth over the next four years. "The devices send real-time alerts regarding any condition deteriorations or fluctuations, in effect reducing response times to potentially life-threatening changes and saving the healthcare system resources in the long term."
A good part of that growth will be tied specifically to the RPM market, API reported. Lawrence predicts the RPM devices segment alone will grow by nearly 35 percent over the next five years, to take up 60 percent of the entire patient monitoring market by 2021.
That growth will be driven by companies like Medtronic, A&D Medical, Philips Healthcare, Nonin Medical and Nokia. And newcomers like Qardio and Tyto Care are creating devices and wearables specifically targeted to healthcare providers who want to monitor patients at home.
Medtronic could also add artificial intelligence to that platform. Roughly a year ago, the company and IBM's Watson Health announced a partnership to integrate cognitive computing capabilities into Medtronic's diabetes management platform, giving patients, providers and caregivers a platform to spot dangerous trends like hypoglycemia before they happen.