Meet the mHealth Platform That Will Make ResearchKit Better
Research Stack, the Android equivalent to Apple's iOS framework, should open the clinical research field to new populations and possibilities.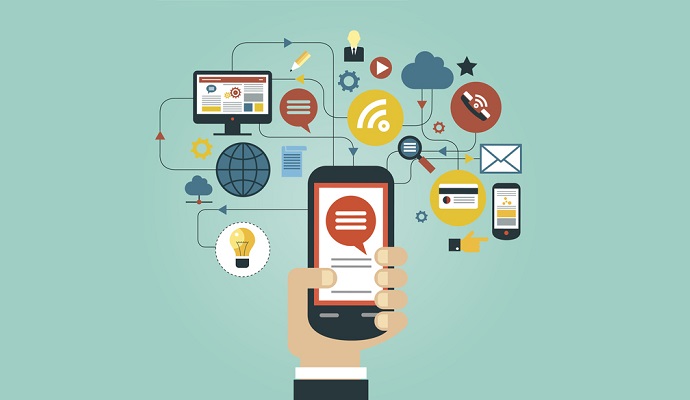 - When it was launched in early 2015, Apple's ResearchKit platform opened clinical research to new populations and possibilities, thanks to its connection with the iPhone, and spawned a number of potentially ground-breaking studies.
Now it's time for that universe to expand.
The April 15 unveiling of Research Stack offers an Android alternative to iOS, enabling healthcare entities to move beyond the iPhones, iPads and Apple Watches and open clinical studies to anyone with an enabled mobile device. When one stops to consider that some 77 percent of China's population uses an Android device, and that such devices are far more prevalent in emerging and underserved parts of the world, that's a pretty big pool to swim in.
"It opens up the digitally-enabled study to a broader community," says Ryan Rossier, vice president of platform solutions at Medullan, a digital health consultancy.
The Android-based SDK and UX framework is being developed by Cornell Tech's Small Data Lab with help from the non-profit Open mHealth foundation and touchlab, a New York-based mHealth developer focused on Android platforms. The project is spearheaded by Deborah Estrin, a professor of computer science and public health at Cornell Medical College.
"(A)n overriding goal of Research Stack is to help developers and researchers with existing apps on iOS more easily adapt those apps for Android," the project's website proclaims. "Though the correspondence of features between the two SDKs isn't one-to-one, the two SDKs will offer enough shared functionality and a common framework and naming scheme to greatly speed up adaptation of ResearchKit apps to Android (and ResearchStack apps to iOS) and the procedural aspects of running a study on a new platform (such as IRB approval and secure connectivity with a data collection backend)."
While Research Stack is seen as a bridge between the iOS and Android communities, mHealth experts say it could lead to more impactful clinical studies.
Rossier says Research Stack has the potential to go where ResearchKit hasn't, targeting populations that use less expensive and more accessible Android devices. This could fuel clinical studies that reach much farther into underserved populations, such as low-income communities and minorities.
Furthermore, Rossier notes that the ResearchKit platform "is reasonably limited coming out of the box," making it difficult to custom-design modules. While Apple has been working to make the process easier (including making the platform open source), Research Stack "should be an easier way for developers to bring more engaging solutions."
Since its debut in early 2015, Apple's ResearchKit platform has spurred several intriguing research projects, mostly focused on chronic or population health issues. Five projects and their corresponding apps were rolled out with the platform, targeting diabetes, asthma, Parkinson's disease, breast cancer and cardiovascular disease. Others unveiled since then have targeted autism, epilepsy, melanoma, social health issues affecting LGBT populations and – in an announcement made at last week's HIMSS16 conference – sleep studies.
Ricky Bloomfield, MD, director of mobile technology strategy at Duke Medicine and an early adopter of ResearchKit, says the platform opens up clinical research by enabling healthcare providers to reach out to potential participants no matter where they are, rather than relying on who can come into the clinic or hospital.
Speaking at HIMSS16, Bloomfield called the informed consent forms "a critical piece to making ResearchKit successful" because they allow participants to review all the details of the study and give their consent right from their mobile device. He also noted that researchers can push more information out to participants via the platform, including videos and links to online resources.
"We want the users who are using the app to feel engaged and part of a broader community," he said.
With the addition of Research Stack, that community will be much larger. Imagine a diabetes study that can potentially reach out to every diabetic, not just those with a particular smartphone.
"It will require some shepherding, some marshalling of the technology, but eventually you're going to see (clinical studies) using both platforms," says Rossier.