mHealth and RTLS: When Minutes and Movements Matter
Health systems across the country are turning to real-time location system technology to improve workflows, protect staff and keep patients and their families informed.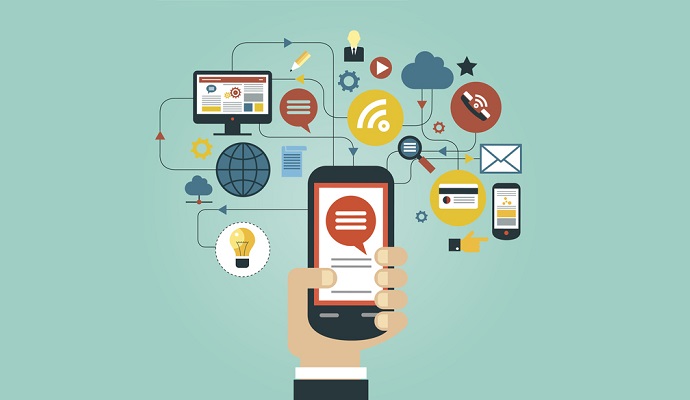 - Real-time location technology has longed helped healthcare providers keep track of equipment and manage inventory. Now it's being paired with mHealth tools to help patients.
The Northwest Michigan Surgery Center in Traverse City, Mich., is using a mobile app, called the iCare Patient Tracker, to help friends and family members keep tabs on someone undergoing a procedure at the outpatient surgery center. The app, available on smartphones, tablets, even home computers, enables those with password access to track a patient's progress through the surgery center, from pre-op to surgery to post-op to discharge.
The process has its roots in the well-known whiteboard famously introduced to the public in the days of "ER." Originally, surgery center staff would list the patient son that board by their first name and update the information when they had the time. More recent versions are electronic, looking much like the arrivals and departures boards at airports.
"Prior to using this app, there was one board in the lobby," said JoAnn Vande Leest, the surgery center's CEO, adding that there was little room for a second board, and that it would have been expensive. "Patients' family members and significant others would congregate in front of that board and watch the progress … or they would ask the front desk staff multiple times."
"This app improves the process immensely from a staff perspective – there's less time answering questions and (trying to help) unhappy people," she added, "as well as freeing up (the space in) the cafeteria, where the board is currently."
READ MORE: FDA Offers $40K Prize for mHealth App to Stop Opioid Overdoses
The app is part of a patient flow platform developed by Versus Technologies, also of Traverse City, which helps the surgery center manage its six ORs, four procedure rooms and 44 pre- and post-op beds, all of which see an estimated 19,000 patients a year.
RTLS technology has been part of the healthcare arsenal for several years, gradually moving from the supply chain to the people part of the enterprise. In 2012, Maryland-based GetWellNetwork added RTLS to its Interactive Patient Care platform, enabling hospital staff - as well as patients' families – to track the progress of each patient's care team through Wi-Fi-enabled RFID tags developed in conjunction with Stanley Healthcare.
By 2013, Stanley was using the RTLS platform to help hospitals keep track of their tiniest patients. The company's Hugs infant protection solution enables hospital to track newborns from the moment they enter this world to the day they go home with their parents, while also ensuring that each baby is always matched with the right parents.
That the solution can be used for security should not go unnoticed. Between 1984 and 2012, roughly 270 infants were abducted from U.S. hospitals, and child welfare officials have estimated that one in every five infant abductions takes place in the hospital.
Trinitas Regional Medical Center, meanwhile, found another need for Versus' technology – protecting its staff from combative patients. The Elizabeth, N.J.-based hospital deployed the company's Visibility Staff Assist platform roughly three years ago in its emergency department, inpatient and outpatient psychiatric clinics, drug counseling facility and even its med/surg units, enabling staff members to signal a Code Gray (unruly patient or visitor) by tapping their badge.
READ MORE: FTC Urges State Legislators to Rethink Ocular Telehealth Ban
"Many of our staff work in areas where they are sometimes alone with volatile patients. Previously, if a nurse needed help, she wouldn't be able to get it right away. But by pushing their badge button, not only does it alert other people, but it also shows the nurse's location," John Dougherty, the hospital's security director, said when the platform was launched in 2103. "We're always going to have our Code Grays, but Staff Assist may cut down on actual physical assault, because of improved response times."
Several cancer care centers – among them the Dana-Farber Cancer Institute, Memorial Sloan Kettering Cancer Center, Eastern Maine Medical Center Cancer Care and Barbara Ann Karmanos Cancer Institute – are using RTLS platforms to coordinate care teams.
"Patient visits can be very involved. They are seen by pharmacists, possibly a social worker, a bone marrow transplant coordinator - there's so many different people that may come in and out of that patient's room while they're here," Valerie Fred, an operations support specialist at Detroit-based Karmanos, said in a recent press release issued by Versus. "With the Versus displays, each caregiver can know what needs to happen next during the patient's visit."
"This has been fabulous in that we can all, at a glance, see if a patient arrives early, if a patient is late, how they're doing compared to their appointment time, who's seeing them, why they're here, and their overall length of stay," she added.
Versus and Ekahau were among the first companies to enable mobility not only for those being tracked, but those doing the tracking. In 2015 Ekahau opened its API platform to third-party developers in a move to foster development of innovative mHealth solutions. Emily Nardone, the Virginia-based company's director of product marketing, said the company was looking for products that could help clinicians keep track of patients and their information, perhaps as soon as they entered the patient's hospital room.
READ MORE: EHR Provider Touts mHealth Access by Apple's Facial Recognition App
In yet another use of the technology, Florida Hospital Celebration Health in Kissimmee put Stanley's Wi-Fi RFID tags to use tracking doctors and nurses – not to monitor their locations, but to track how they move around the hospital in a typical day.
Administrators then created charts of those movement patterns and used them to help their clinicians design better workflows. A nurse who often traveled to distant points of the hospital could have his or her responsibilities altered to focus on one part of the hospital, reducing wasted steps and boosting that nurse's morale. A unit or department that often sent its staff in all directions could be redesigned as well.
Hospital officials said the platform could be used in other locations as well, such as in designing the floor plans of certain department during new construction, improving environmental services or patient services (like meal deliveries), or even mapping out a better traffic pattern for a busy ER.
Back at the Northwest Michigan Surgery Center, Vande Leest says the new app not only helps the staff, but gives patients and their loved ones more freedom. It gives family members some privacy in checking up on their loved ones – and the room to roam. They can run out for coffee or a snack or to run errands and log in on their smartphones to see how things, or they can check in from the home computer.
"Whether in our lobby or across the country, distance doesn't stop families from being there with their loved ones during surgery," Vande Leest said in the press release accompanying the app's launch.