mHealth App Contest Winners Focus on Collaboration
NewYork-Presbyterian Hospital's InnovateNYP Pediatric App Challenge brings patients, providers and parents together on an mHealth platform.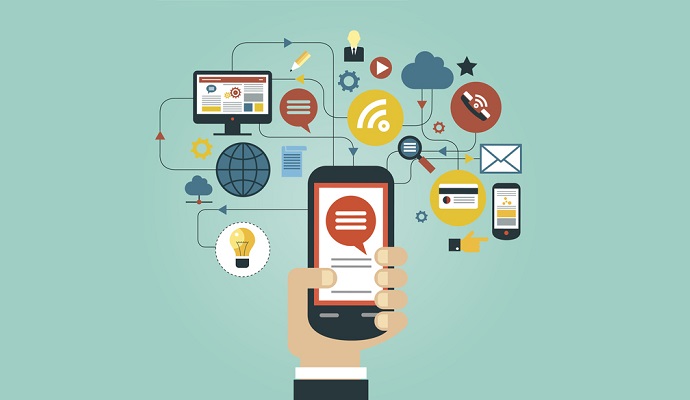 - Three mHealth apps named winners in NewYork-Presbyterian Hospital's InnovateNYP Pediatric App Challenge put the focus squarely on collaboration.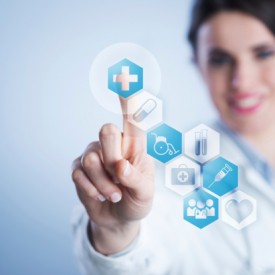 Each tackles an important pediatric health issue by enabling clinicians, caregivers and patients to work together on care management.
The winning app, developed by U.S. Army members Riley McKenna and Anees Merzi, targets the long-standing issue of reliability of patient-entered data in medication adherence, especially among children. The fhirStarters app allows clinicians to enter all of a pediatric patient's medication information into the HAPI-FHIR server, a cloud-based location from which parents can manage all medications (including refills) without having to input anything themselves.
The second-place app, Teen Screen, addresses mental health issues among users aged 12-18. Developed by Vikas Mandadi, MD, of the St. Louis University School of medicine, the app features a questionnaire that assesses a user's depression symptoms and suicide and offers online resources, including a direct link to a doctor. The clinician-facing part of the app enables caregivers to access questionnaire data, look at trends and collaborate in real time on care management through a FHIR-enabled server with the user as well as other caregivers.
The third-place app, NYP Care Companion, targets patient engagement from two separate angles – the patient and the patient's parents/caregivers. Designed by the team of NewYork-Presbyterian clinicians, the app gives pediatric patients a platform to manage their own care, while a separate entry point gives parents the opportunity to manage their child's care plan and access resources, all through an FHIR interface.
"The application is aimed at improving patient health outcomes in one of the challenging areas for hospitals – outpatients," the team said in its online description of the app. "With this app, NYP can increase the engagement of children that are diagnosed with a chronic condition, like diabetes, and their parents. It helps them to stay on top of the patient health statuses, reduce inpatient visits and educates them as they are treated,"
The three winners, chosen from a field of 16 teams following a 10-week design process, will now work with NYP to refine the apps and implement them through the hospital's mHealth program. They also each received a cash prize - $25,000 for first, $10,000 for second and $5,000 for third place.
The apps were judged by a team of experts: Daniel Barchi, NYP's chief information officer; Dr. Lawrence Stanberry, pediatrician-in-chief at NYP and Morgan Stanley Children's Hospital; Naveen Selvadurai, co-founder of Foursquare; Aneesh Chopra, president of NavHealth and former chief technology officer for the Obama Administration; Rachel Haot, managing director at 1776; Jessica Leber, staff editor and writer at Fast Company and Minerva Tantoco, New York City's chief technology officer.
"We continuously strive for exceptional patient experience and quality of care for our patients and their families," Peter Fleischut, MD, NYP's chief innovation officer, said in a press release issued after last week's Demo Day. "By challenging such inventive minds, we are primed for success in developing tools that can drastically improve how patients and providers use technology."
Dig Deeper:
A FHIR Future Burns Brightly for Population Health Management
mHealth for Children: 4 Concepts That Could Change the World