mHealth App Gives Doctors a Cardiac Care Support Tool
Developed by researchers at Wake Forest, the Heart Pathway app and connected telehealth platform gives ER doctors an mHealth tool to gauge a patient's chances of incurring a heart attack within 30 days.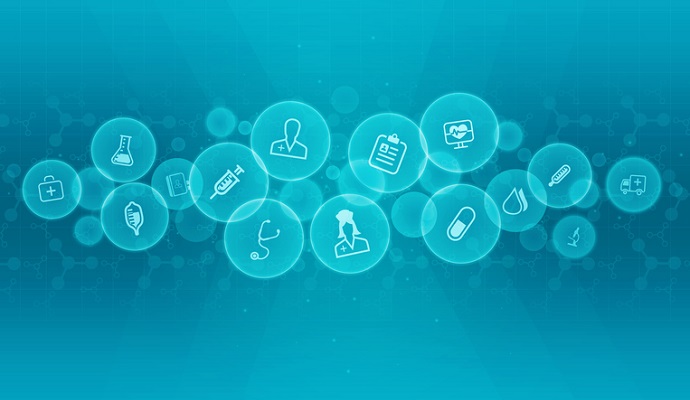 Source: ThinkStock
- North Carolina physicians are using an mHealth app that helps them plot the course of care for a patient suffering from cardiac distress.
The Heart Pathways app, developed by researchers from the Wake Forest School of Medicine, has been used to evaluate more than 15,000 patients in emergency departments at Wake Forest Baptist Medical Center and associated hospitals, officials said, improving care coordination and saving the health system more than $2 million.
The technology offers an example of how healthcare providers are using digital health tools to combine biometric data collection with a patient's medical history to improve clinical decision support at the point of care. Examples include wearables that measure vitals in real time, AI platforms that chart trends and determine the best course of care, even tools that rely on gaming technology to keep doctors and nurses up to date on the latest care management standards.
In this case, the mHealth platform is designed to help doctors determine whether a patient is at risk of incurring a heart attack.
"Doctors simply won't take a risk of discharging patients unless there's a less than 1 percent chance that the patient will develop cardiac problems after leaving the hospital," Dr. Simon Mahler, an associate professor of emergency medicine at Wake Forest, told the Winston-Salem Journal. "The Heart Pathway identifies that lower risk."
Used primarily in emergency departments at this time, the app draws data from a patient's EMR – using the Fast Healthcare Interoperability Resources (FHIR) protocol – to measure that patient's risk of incurring another cardiac event for up to 30 days. It asks clinicians a series of questions, the answers to which are fed through a proprietary algorithm to determine the patient's risk level.
Traditionally, emergency room physicians subject a patient to several stress tests to determine cardiac risk, and often require the patient to stay overnight for observation.
Yet Wake Forest officials say studies have found that 90 percent of patients appearing at an ER with cardiac concerns don't experience acute coronary syndrome, and can be sent home. In addition, some 2 percent to 5 percent of patients are discharged prematurely, increasing the risk of a more serious or even fatal heart attack.
"Our tool can serve as a safety net for those individuals who are having an active cardiac issue but not showing classic symptoms," said Mahler, who is also chief medical officer for Impathiq, the Winston-Salem-based company working with Wake Forest to commercialize Heart Pathway.
Mahler said Heart Pathway, developed in 2015 along with its companion IQ Engine platform, has been used in several trials; some, he said, have found that the mHealth app can cut in half the number of hospitalizations for observation and reduce the average amount of time a person spends in the emergency department by 12 hours.
While the mHealth platform is proving its mettle in analyzing cardiac patients in the ED, officials say the tool may eventually be used in other scenarios, such as determining a hospitalized patient's chances of developing sepsis.
"Basically, we're enabling hospitals to significantly increase the functionality of their EMRs with our plug-and-play platform, and allowing them to do it in a scalable, cost-effective manner," Dr. Iltifat Husain, an assistant professor of emergency medicine at Wake Forest and Impathiq's chief executive, told the Journal.