mHealth App Helps Curb Substance Abuse, Reduce Hospital Visits
Patients at three health centers found that an mHealth app helped them reduce drinking and drug use incidents and sharply reduced ER visits and hospitalizations. But the study also saw problems with sustainability and physician buy-in.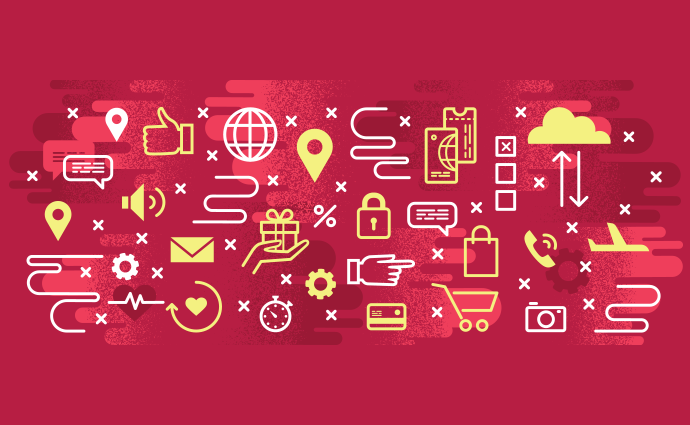 Source: ThinkStock
- An mHealth app designed for people with substance abuse issues helped patients at three federally qualified health centers reduce instances of drinking and drug use, while also drastically cutting ER visits and hospitalizations.
The results, recently detailed in the Journal of Medical Internet Research, come from a three-year study conducted by the University of Wisconsin School of Medicine and Public Health. The study, funded by a grant from the National Institutes of Health's National Institute on Drug Abuse, focused on 268 patients at three clinics – the Access Community Health Center in Madison, the Partnership Health Center in Missoula, Montana and the Institute for Family Health Center for Counseling at Walton in the Bronx.
The app, called Seva, offers problem-solving modules, tools for coping with cravings in high-risk situations and a forum for discussion.
Participants in the study self-reported their data for up to six months.
"We found that risky-drinking days dropped by 44 percent and illicit drug-use days declined by 34 percent," Andrew Quanbeck, an assistant professor in family medicine at UW and one of the researchers in the study, said in a release. "We also noticed that participants who regularly loaded the mobile app's pages showed a significant increase in overall abstinence from both alcohol and drugs."
Researchers, led by principal investigators David Gustafson oif the University of Wisconsin and Lisa Marsch of Dartmouth College, also reported a 32 percent decrease in hospitalizations over that year, while ER visits were cut in half.
The study wasn't all rosy. While patient engagement was measured at between 94 percent and 99 percent when the program was launched, it dropped to 53 percent to 60 percent at the end of the first year. And by the end of the program, when NIH funding – used to buy smartphones and data plans – ran out, no one was using the app.
In addition, UW researchers reported low clinician involvement in the program. Physicians expressed concerns that the app couldn't integrate with their EMR platform, so they might miss indicators that a patient was in emotional distress, perhaps even suicidal. To address that concern, each clinic assigned one staff member to monitor the app's use and alert doctors of any patients in distress.
Clinicians also struggled with the lack of funding.
"Two of the three clinics wanted to maintain the use of Seva, but they struggled to find funding to support this," the study reported.
Still, researchers said the study points to the potential for patient-facing mHealth interventions.
"This study showed the potential of patient peer support in encouraging treatment adherence," they reported. "Patient peer support is unusual in primary care. It is also a type of care that does not add to, and may reduce, clinician burden. Clinicians who used Seva were generally enthusiastic about it, as demonstrated by two clinics wanting to continue using the system after grant funding ended, even though these intentions have thus far gone unfulfilled."
Gustafson, Marsch and their colleagues laid out four lessons learned from the study about implementing mHealth in a primary care setting:
Plan and have a budget for working with IT staff to integrate the mHealth platform into the EHR.
Work with clinic staff to fit the program into the clinic's workflow.
Make sure all questions posed by clinic staff are addressed.
Address the cost involved in ensuring sustainability.
"Our experience illustrates that mHealth can engage patients suffering from addiction in ways that benefit patients without adding substantial burden on health care providers," the study concluded. "Although challenges remain, thoughtful deployment of mHealth could improve the treatment of addiction in primary care and might also improve the treatment of other chronic conditions that have prominent behavioral components (eg, diabetes). In so doing, mHealth could transcend the physically local and professionally controlled systems that characterize the US health care system."