mHealth App Targets Healthcare Access Barriers for Immigrants
An app being tested in Spain and Germany helps immigrants access healthcare by connecting with them in their own language.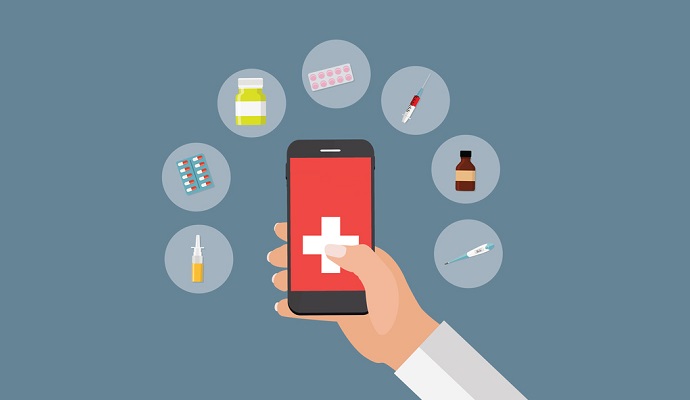 Source: ThinkStock
- The European Union is testing an mHealth app designed to help immigrants easily access healthcare services.
The digital health tool targets a prevalent problem – language barriers.
Dubbed Project KRISTINA, the app answers healthcare questions in a user's own language, or interprets body language and facial expressions. It's designed for immigrants from North Africa and the Middle East and was tested this summer at health centers in Spain.
"Migrants who arrive in European countries may not be familiar with the health system at all," said Leo Wanner, the project's lead researcher, in an article in the EU magazine Horizon. "Our agent would be able to assess their problem based on their age, location, gender, and other things – so it can tell them in natural language where they need to go."
A second version of the app targets an even more specific use case: elderly Turkish immigrants living in Germany. That app is designed to communicate in German and Turkish and offer advice on managing dementia and health eating habits.
"If we have an elderly person greet the virtual agent in a bit of a depressed voice in the morning, it will recognize that and ask what is wrong," Wanner said. "It will ask if they slept poorly or look for anything it can do to cheer them up. For example, it might remind them their family are coming to visit later that afternoon."
The EU-funded KRISTINA Project was launched in 2015 to "develop and present a virtual assistant in the field of healthcare" that would help refugees.
"Family doctors explicitly mentioned their need to ensure a preventive care for all migrants, especially because this aspect is often underestimated by these patients," the organization noted in a May newsletter. "People coming from different regions and areas out of Europe could refuse the assistance where symptoms are not evident or when they are not associated to evident illness. On the other hand, from the migrant's perspective, European healthcare systems are complex and sometimes the administrative procedures seem insuperable obstacles. The result is the ineffective or delayed assistance with worsening situations requiring an immediate intervention."
In making the case for an mHealth platform, the group cites World Health Organization reports that indicate some 40 percent of all healthcare spending is wasted through inefficiency. Migrants are especially affected, they note, because of language and cultural barriers and limited access to the healthcare ecosystem.
US healthcare providers are seeing similar issues with immigrant access to healthcare – census estimates say about 21 percent of that population speaks a language other than English at home - and in some cases are using mHealth to bridge that barrier.
"Good healthcare requires good communication between the patient and the healthcare provider, and this technology proves that we can cost-effectively provide such access to good care for all Californians, regardless of what language they speak," said Anthony Wright, executive director of California's statewide consumer advocacy coalition Health Access. "With an innovative technology solution, health insurers and providers will no longer have an excuse to rely on children or random passersby for interpreters, or to not have these essential services provided."
In California – where roughly 40 percent speak a language other than English, according to census estimates – San Joaquin General Hospital partnered with the Health Access Foundation and Cisco to create The Health Care Interpreter Network of Northern California, a system of shared remote interpreter services for the region's hospitals. The system boasts access via video or phone to an interpreter within three minutes 24 hours a day.
Dave Fetterolf, President of Language Services at Stratus Video, told mHealthIntelligence in a February 2016 interview that roughly $2 billion is spent each year on interpreting services in healthcare, ranging from on-site interpreters (very expensive) to phone-based services to video services. Carolinas Healthcare had averaged $3 million a year to provide each of its 40 hospitals with on-site interpreters, he says, and has since cut that bill in half with an mHealth-based platform.
And healthcare providers can't use just anyone with a proficiency for another language – they need certified medical interpreters, capable to understanding medical terminology and relaying that information to a patient.
"We're not talking someone's grandson or the janitor," said Fetterolf. "You need someone who knows the language."