mHealth App with Coaching Support Aids Diabetic Weight Loss
An mHealth app that uses the same principals as the National Diabetes Prevention Program may be just as effective as traditional in-person programs at helping diabetics lose weight.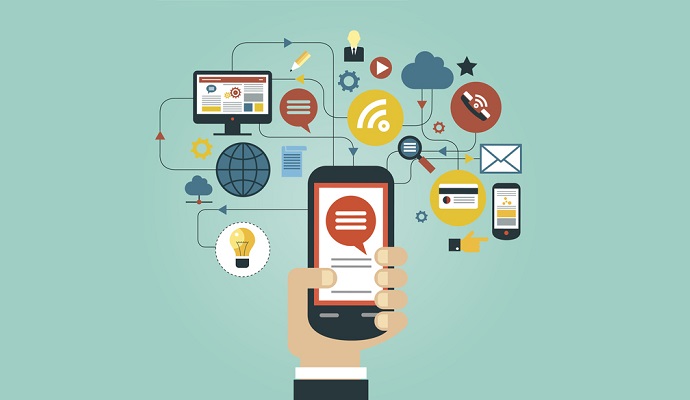 - An mhealth app that uses the same principals as the National Diabetes Prevention Program (NDPP) effectively helped overweight Americans, diabetics and pre-diabetics lose weight, according to a study published in the British Medical Journal.
A research team observed 43 overweight or obese adults diagnosed with prediabetes participating in a 24-week virtual Diabetes Prevention Program with human coaching delivered through a mobile app. The program followed guidelines that are similar to the NDPP, the first diabetes chronic disease management program eligible for Medicare reimbursement.
"Lifestyle interventions, including the National Diabetes Prevention Program (NDPP) have proven effective in preventing type 2 diabetes," the authors wrote. "Online delivery of an adapted NDPP has resulted in high levels of engagement, weight loss, and improvements in glycated hemoglobin (HbA1c)."
The study focused on employees at a Northeast-based insurance company who had been offered free access to Noom Health, a mobile app that provides program materials and human coaches. Potential participants were chosen based on their elevated HbA1c status, reflecting a prediabetes diagnosis.
The study identified 121 hyperglycemic men and women between the ages of 18 and 75 who signed up for Noom's version of the NDPP. Forty-three participants started the program, and just 36 completed the regimen.
During the first week of the study, participants were given information about what the DPP entailed and learned how to use the Noom app and interact with their coach. Participants received DPP content daily, and were also asked to log their weight, meals, and physical activity in the app once a week.
The NDPP coach spoke daily with participants using in-app private and group messages, and by phone about twice a month. Coaches used a dashboard to monitor participant progress.
Researchers hypothesized that the mHealth version of the DPP could produce transformative weight loss over time.
By tracking the mean weight data of 43 participants (starters and completers) over the course of 24 weeks, researchers found that the app-based DPP produced weight loss totals comparable to the traditional DPP.
The study showed a significant change in participants' weight loss and body mass index at 16 and 24 weeks, with 56 percent of starters and 64 percent of completers losing over 5 percent body weight at 24 weeks. Mean weight loss at 24 weeks was 6.58 percent in starters and 7.5 percent in completers.
Participants appeared highly engaged in the program, with 84 percent of the sample group completing nine or more lessons.
How often participants engaged with in-app activities also predicted weight loss among starters and completers. The main predictors of weight loss for all users were weekly weigh-ins and meals logged, "supporting the importance of self-monitoring in weight loss," wrote the authors.
While activities related to self-monitoring were the most useful in predicting weight loss, researchers also found a relationship between group post participation and weight loss. Group posts alone were found to be a significant predictor of weight loss. However, participants who made group posts logged an average of 2.33 additional meals.
"The analyses revealed that meals logged partially mediated the group posts–weight loss relationship," the authors wrote. "This suggests that meal logging is influenced by group behavior, which ultimately impacts weight loss. Thus, it is important to provide individuals enrolled in a NDPP with not only an extensive food database and ability to log meals with ease, but also with the social support to maximize logging behavior."
Overall, the study suggests that using a convenient mobile app may be as effective as a traditional in-person DPP program at helping people lose weight.
"It addresses the major barriers facing the widespread translation of the NDPP in the community setting; including high fixed overhead, fixed locations, and lower levels of engagement and weight loss," wrote the authors. "Our findings support the effectiveness of a uniquely mobile prediabetes intervention, producing weight loss comparable to studies with high engagement, with potential for scalable population health management."
Dig Deeper: