mHealth Apps, Patient Coaching Improve Weight Loss, Heart Health
A combination of mHealth apps and patient coaching can improve weight loss, heart health, and other patient conditions.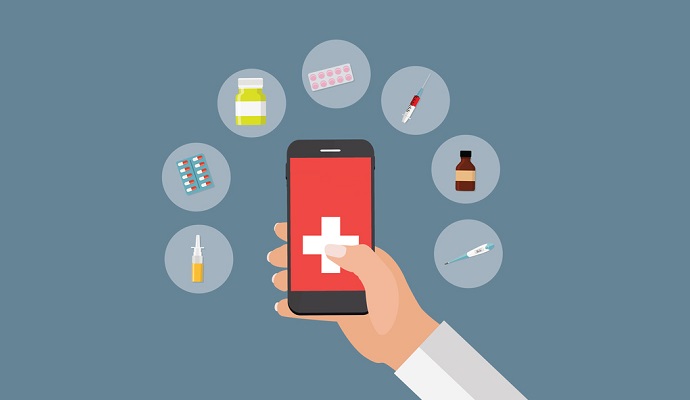 Source: Thinkstock
- New research published in the Journal of Internet Medicine found that the combination of mHealth apps and patient coaching can improve weight loss and overall heart health.
When a research team from the UCSF Medical School partnered with Vida Health, they were able to provide 1021 overweight patients with four months of intensive health coaching via live video, phone, and text message through the Vida Health app. Participants were also provided with a wireless scale, pedometer, and blood pressure cuff. The group of 763 patients received mHealth apps and coaching four months ahead of the control group.
Participants in the earlier intervention group lost on average of 3.23 percent of their total body weight (TBW) after 4 months of coaching. Close to 29 percent achieved a clinically significant weight loss of 5 percent or more. The patients in this group lost an average of 9.46 percent of their TBW.
Conversely, the control group participants gained, on average, 1.81 percent of their TBW in 4 months. Once they had the Vida app and coaching however, these patients lost an average of 2.47 percent of their TBW after four months. The addition of the digital coaching demonstrated a statistically significant difference of 4.28 percent in average TBW loss.
Among 151 intervention participants that had previous blood pressure data, 112 had a baseline blood pressure that was at a healthy level (systolic blood pressure >120 mmHg) and 55 out of 112 participants improved their blood pressure at 4 months by an entire hypertensive stage.
Because digital health coaching is innovative, mobile, and easily accessible for patients, the team believes that it can help the majority of Americans who are overweight/obese.
"Mobile phone app-based health coaching interventions can be an acceptable and effective means to promote weight loss and improve blood pressure management in overweight or obese individuals," the team said. "Given the ubiquity of mobile phones, digital health coaching may be an innovative solution to decreasing barriers of access to much-needed weight management interventions for obesity."
In 2014 alone, 71 percent of American adults were overweight, with 35 percent of men and 40 percent of women diagnosed with obesity.
Other studies and research suggests that the use of patient coaching and mHealth apps to promote healthy behavioral intervention are applicable in a number of scenarios. This is largely because apps and coaching can easily integrate caregivers, family members, and patients into the process of improving health behaviors. Notably, digital coaching has worked for improving health behaviors in youth.
In another case of weight loss management through digital health coaching, weight loss experts were able to get pediatric patients to meet weight loss goals through the use of text messages, video conferencing, and in-person visits. The digital tools and extended coaching helped to address the challenges of pediatric obesity care, and made it easy for parents to help their child meet weight loss goals.
The use of a personalized app also helped younger smokers aged 18 to 65 to steadily improve smoking cessation. Using personalization and engagement functions within the app, along with probing and intervention from experts, younger smokers experienced higher cessation rates when compared to older smokers.
mHealth interventions not only benefit patients, but also caregivers who manage pediatric patients. Caregivers find significant value from the use of digital coaching, and were able to improve adolescent health behaviors with higher effectiveness than caregivers who did not.
Based on the findings of the adult group's weight loss, the team believes that digital coaching through mHealth apps are a viable tool to help patients meet clinical-grade health goals.
"This study demonstrates that a mobile app-based coaching intervention can be an acceptable and effective means to achieving desired clinical results for overweight and obese individuals," the team concluded. "As mobile phones continue to penetrate the consumer market, digital health coaching may serve as a promising model to increase access to evidence-based behavioral coaching for obesity and related cardiovascular conditions."