mHealth Closes The Gaps in Medication Adherence During a Crisis
During Houston's two-week struggle with Hurricane Harvey, public health officials used an mHealth app platform to ensure medication adherence with dozens of tuberculosis patients.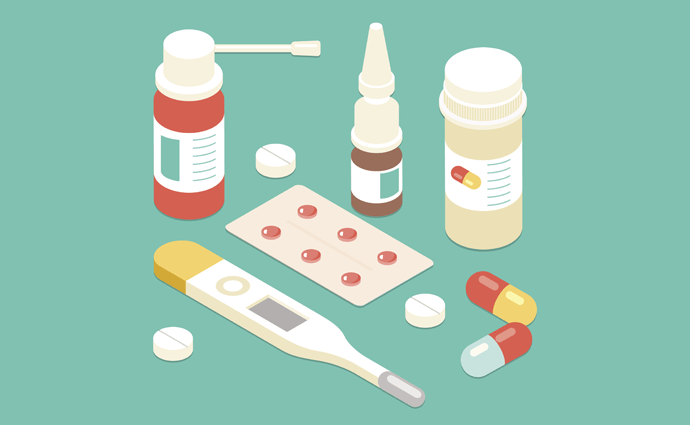 Source: ThinkStock
- When Hurricane Harvey battered Houston this past August, public health officials turned to mHealth to make sure patients undergoing treatment for tuberculosis were staying up to date on medication adherence.
With roads flooded, health systems hard to access and many residents displaced, Harris County Public Health's Dana Wiltz-Beckham used the emocha mobile health app to keep tabs on roughly 60 patients. Patients used the app to record themselves taking their prescribed TB medication, helping Wiltz-Beckham and her staff make sure the treatment plan was being followed.
All but two patients kept to their medication regimens during the two weeks that Harvey affected Houston, says Wiltz-Beckham, the tuberculosis elimination program manager in Harris County Public Health's Disease Control and Clinical Prevention Department.
"This tool proved to be very beneficial," she said. "There was no interruption of treatment here."
A Baltimore-based startup, emocha has been helping healthcare providers manage medication adherence for several years, providing a platform where providers could see their patients taking medications at specific times no matter where those patients are located – just as long as they have a smartphone and the app.
The process, called video directly observed therapy (VDOT), is a digital health-enabled extension of the traditional directly-observed therapy (DOT) routine, in which providers have to be present when the patient takes his or her medications.
About half of Wiltz-Beckham's remote TB patients are on VDOT now, with the rest on DOT. With those patients, she has to send a healthcare worker out to meet the patient every time that patient has to take his or her medication – a task that might happen daily, or a couple times a week, for six to nine months.
With emocha, the patient records himself or herself taking the medication at the prescribed time, and the video is uploaded to a HIPAA-compliant server. The caregiver can then view that video at any time to ensure medication compliance.
With DOT, "our adherence rate really improved," said Wiltz-Beckham, comparing that therapy to the older process of simply asking the patient if he or she had taken the medication at the right time. "But with that comes a cost."
That cost was measured in healthcare worker travel, and the hassle of driving around a sprawling, crowded city often, perhaps daily. Add employee stress to the cost of gas, time spent on the road, overtime and meals, wear and tear on the cars, perhaps a few tolls thrown in, and the expenses – physical and emotional – add up.
With VDOT, Wiltz-Beckham says, her staff can come into the office, sit down at a computer and review each patient's video log, saving their in-person visits for the patients who need that interaction.
Wiltz-Beckham, who's enrolled close to 500 patients on VDOT so far, recently did a six-month analysis on 47 patients in her program, comparing VDOT and DOT treatments. With VDOT, she says, her department saved roughly 37 percent in travel and labor costs.
"That's a big difference," she says. Indeed: according to emocha, public health departments using the app platform have reportedly saved upwards of $6,800 per patient over a six-month program.
Harris County Public Health began collaborating with emocha in 2014, Wiltz-Beckham said. At that time, the agency had to provide patients with devices. The company now offers apps on both iOS and Android platforms, allowing patients to use their own smartphones.
"It gives them autonomy (and) flexibility in their lives," she says of her patients. "But this type of platform is not for everybody. We had to be selective. You have to be accountable."
With backing from Johns Hopkins and the National Institutes on Health, emocha has built its business on monitoring patients dealing with issues like TB and Hepatitis C. And that platform is expanding. The company can also work with providers on HIV treatment, monitoring outbreaks, and in smoking cessation programs. This past June, the company announced plans to expand into opioid addiction treatment, armed with a $1.7 million grant from the National Institute on Drug Abuse.
Wiltz-Beckham sees many uses for VDOT in her line of work, from helping patients with HIV, Hep-C and diabetes to viral outbreaks like Ebola, where healthcare workers need to monitor a patient's temperature several times a day.
"It gives us more freedom in [maintaining] continuity of care," she says.