mHealth, Connected Care Help Doctors Address Medication Adherence
Connected care services like emocha's mHealth app and Proteus Digital Health's digital therapeutic platform are enabling providers to track medication adherence and improve care management for patients with chronic conditions.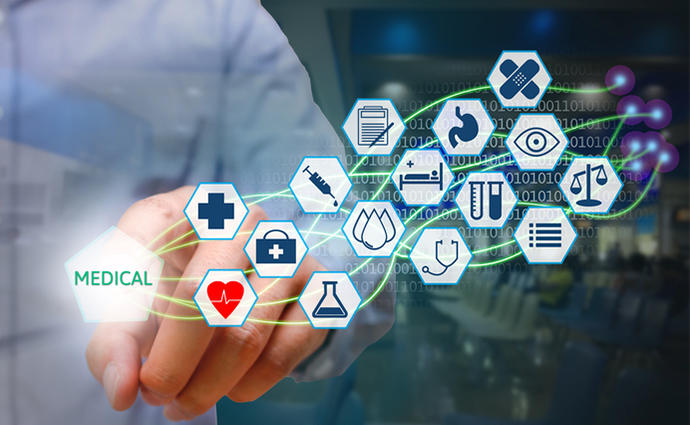 Source: ThinkStock
- The Johns Hopkins University School of Medicine is getting a $1 million federal grant to expand ongoing research into the use of the emocha mHealth app for medication adherence and care management for people living with tuberculosis.
In separate news, a digital health platform for medication management in mental health cases – an ingestible sensor developed by Proteus Digital Health, combined with a wearable and app – will soon be made available through a partnership between Otsuka Pharmaceuticals and Magellan Health.
The National Institutes of Health's National Institute on Minority Health and Health Disparities (NIMHD) has awarded a Small Business Innovation Research (SBIR) grant to the school and emocha Mobile Health, a Baltimore-based digital health startup.
The emocha app enables providers to connect with providers through a smartphone or other mobile device for Directly Observed Therapy (DOT), a process by which the patient records himself or herself taking a prescribed medication. That video is uploaded through an asynchronous telehealth portal to the patient's care team, which can confirm medication adherence and collaborate with the patient on care management.
Earlier this year, Johns Hopkins published the results of a study in which the mobile health platform boosted medication adherence rates to 94 percent among tuberculosis patients managed by three Baltimore-area public health agencies. The study also showed a savings of almost $1,400 in treatment costs per patient.
READ MORE: Using Telehealth to Help Patients With Medication Adherence
The NIH grant, announced this week, will expand the study to several sites across the country over the next two years.
"We value conducting rigorous scientific research to measure the impact of our technology and are honored to be able to do so through this NIH mechanism," Sebastian Seiguer, emocha's CEO, said in a press release. "Healthcare is seeing a technological revolution, but few concepts take the time to validate their technology's impact in a serious, independent manner. Clinical validation is critical in this industry."
While the connected health platform has proven its value in helping providers coordinate care for tuberculosis patients – including helping a Houston-based public health program monitor patients during Hurricane Harvey – new programs are testing the app's value in medication management for other conditions.
This past June, the National Institute on Drug Abuse, a separate NIH department, awarded an SBIR grant to emocha, the University of Washington (UW) School of Medicine and Boston Medical Center to continue testing the app's efficacy in treating patients with opioid addictions.
"For prescribers of buprenorphine for opioid use disorders, reports of medication diversion and nonadherence are barriers to treatment expansion," the company said in a press release announcing the grant. "Research has shown that approximately one half of persons treated with buprenorphine are not retained in maintenance treatment, and that patients treated with methadone—which requires DOT—may have better retention and outcomes. Extending the platform to take-home buprenorphine treatment for opioid addiction is a natural next step for emocha."
READ MORE: Geisinger mHealth Apps Target Care Coordination, Medication Adherence
While focusing efforts so far on tuberculosis, Hepatitis C and opioid abuse, the company also plans to work with providers on HIV treatment, monitoring outbreaks, and in smoking cessation programs.
Meanwhile, a deal announced between Otsuka and Magellan Health, an Arizona-based managed care company focused on behavioral care, could give Americans with certain mental health issues access to the Abilify MyCite digestible digital therapeutic platform sometime this year.
Last November, The U.S. Food and Drug Administration approved the mHealth platform, developed by Proteus Digital Health and Otsuka to treat patients with schizophrenia, acute treatment of manic and mixed episodes associated with bipolar I disorder and for use as an add-on treatment for depression in adults.
The ingestible sensor, about the size of a grain of salt, is embedded in a pill created at a San Jose-based compounding pharmacy (in this case, an aripiprazole tablet.)
When activated after ingestion, the sensor streams information – time taken, activity and heart rate – to a patch worn by the patient, then to the cloud. The data is available to the patient on his or her mobile device, and is shared with the patient's physician. The data can also be accessed on a clinical dashboard by care teams, and aggregated for population health programs.
READ MORE: Using Telehealth to Coordinate Care for Substance Abuse Disorders
"Medication adherence is crucial in shaping clinical outcomes," Dr. Clint Purvance, CEO of Lake Tahoe-based Barton Health, told mHealthIntelligence.com in a 2016 interview, at which time the hospital was conducting a pilot with Proteus. "This allows both doctors and their patients to have the best data available to make decisions on a future course of action."
Otsuka announced this week that it will be working with Magellan Health to make the platform available to select regional provider networks.
"We are confident that being able to track drug ingestion in patients with serious mental illness will provide compelling insights for patients and their healthcare provider teams," Kabir Nath, president and CEO of Otsuka's New Jersey-based North America Pharmaceutical Business unit, said in a press release. "We are eager for patients, doctors and the healthcare community to experience the Abilify MyCite System in a real-world setting."
"Our collaboration with Otsuka is a natural progression for Magellan Health in providing next-generation precision medicine that can empower individuals with serious mental illness," added Sam K. Srivastava, Magellan Healthcare's Chief Executive Officer, in the release. "The opportunity for new insights to drive personalized care for the individual will also allow us to enhance our digital tools and care management model that we offer for our members. This collaboration aligns with our purpose of leading humanity to healthy, vibrant lives through a joint commitment to improving patient outcomes for complex populations."