mHealth Evolution: IoT Devices Will Reportedly Outnumber Phones by 2018
Ericsson's Mobility Report sees a shift from mobile phones to connected devices, further evidence that healthcare needs to jump on the IoT bandwagon.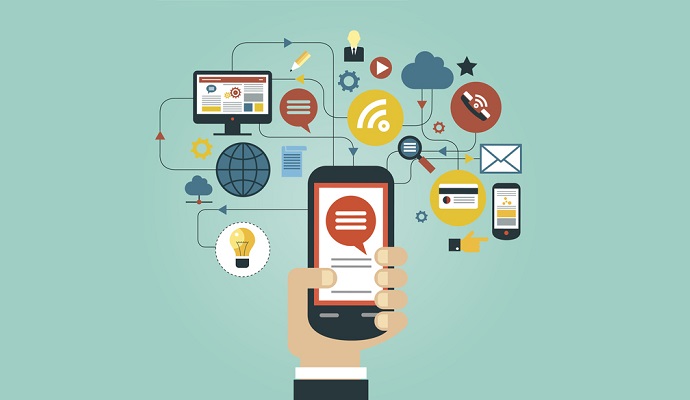 - A new report says connected devices will outnumber mobile phones in two years, putting added emphasis on the healthcare industry to embrace the Internet of Things.
Ericsson's Mobility Report forecasts an annual growth rate of 23 percent for the IoT over the next five years, comprising 16 billion of the estimated 28 billion connected devices in 2021. In contrast, mobile phone growth is only pegged at 3 percent and personal computers, laptops and tablets at about 1 percent, meaning connected devices will outnumber phones by 2018.
Ericsson defines the IoT as including connected cars, machines, utility meters, remote metering and consumer electronics. In healthcare, it includes connected devices in the health system as well as remote monitoring platforms and devices in the home, including wearables and implantables.
The report divided the IoT landscape into two parts: massive IoT connections, characterized by high traffic volumes and focused on smart buildings, agriculture and smart meters; and critical IoT connections, which highlight reliability and availability and are found in traffic safety, industrial and manufacturing and healthcare. It suggests that improvements in LTE (Long Term Evolution) wireless broadband technology will greatly benefit this segment of the industry.
"Today, LTE's share of cellular IoT device penetration is around 5 percent," the report stated. "Cost reductions will make LTE-connected devices increasingly viable, enabling new, very low latency applications. This will be achieved by reducing complexity and limiting modems to IoT application capabilities. Evolved functionality in existing LTE networks, as well as 5G capabilities, is expected to extend the range of addressable applications for critical IoT deployments."
The growth isn't lost on the business world. CompTIA is reporting that almost a quarter of all channel companies with a finger on the IoT environment have made a profit on IoT products, up sharply from 8 percent just a year ago.
CompTIA expects that figure to jump to one-third within the next year, though concerns with cost, ROI and data privacy and security may slow that growth.
The promise of the IoT plays into two recent mHealth announcements. In April, Nokia acquired Withings, a France-based developer of smart devices, with the goal of expanding its IoT presence and shedding its reliance on the smartphone market. More recently, Philips unveiled a line of consumer wearables designed to link back to the healthcare provider and create a connected health environment outside the office or hospital.
"Philips is not in the world of fitness," Eline de Graaf, Director for Philips Personal Health Solutions, said. "That's not our mission, and as a healthcare company, we don't think that's where we can add value. We're in the connected health space, and target consumer who are at risk of chronic diseases."
The IoT industry is set to reap almost $410 billion in value by 2022 in healthcare alone, according to a report from Grand View Research. Part of that will be driven by remote monitoring of people with chronic conditions and the senior care industry; another significant segment will focus on healthcare and pharma studies that can now move out of the clinic and into the home.
"The ability to collect data on trial participants between clinic visits provides important additional information about the effects of treatment and can supplement and sometimes replace data recorded during visits to study sites," the Association of Clinical Research Organizations reported in a survey released this past May.
"In addition, real-time access to these data enhances both subject safety and the monitoring of compliance during the trial, as well as providing data that can be rapidly accessed to enable the execution of adaptive designs."
Ericsson's report also sounded a warning for the smartphone industry. It noted there are roughly 5 billion mobile phone subscribers in the world – but 7.4 billion subscriptions, due to users owning multiple devices and inactive subscriptions. This could pose a problem to healthcare and pharma interests conducting smartphone-based studies, not to mention health systems trying to get an accurate read on mHealth traffic for BYOD programs.
Dig Deeper:
Nokia Launches Remote Patient Monitoring Partnership
Can Healthcare's Internet of Things Move from Froth to Function?