mHealth for Children: 4 Concepts That Could Change the World
Smart thermometers, pacifiers, earbuds and necklaces have the potential to save millions of children's lives each year, and are gaining notice from USAID and UNICEF.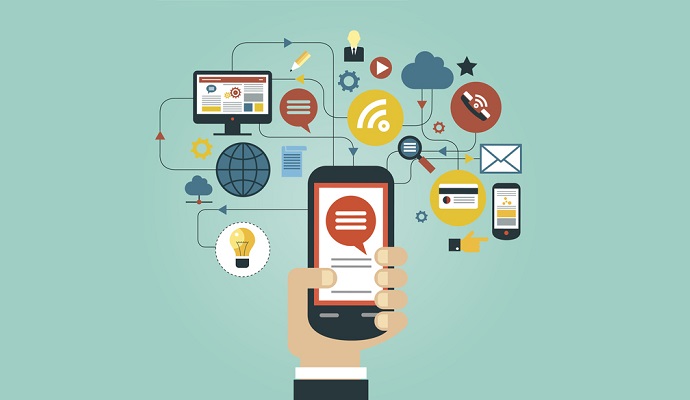 - An Israeli startup developing a smart thermometer is among a new wave of companies finding mHealth inspiration in unusual places for children.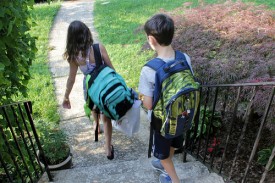 RespiDx, based in Jerusalem, has received a $150,000 grant from the U.S. Agency for International Development to develop its Respimometer for a childhood pneumonia trail in the Democratic Republic of the Congo. The Respimometer is a combination digital oral thermometer and pacifier that's designed to measure temperature and breath function in an infant.
The reusable device holds great promise for developing nations where childhood pneumonia is rampant and deadly, and where healthcare resources are minimal.
"The idea is to simply diagnose and also simply treat children right in their villages," Ian Solomon, vice president of business development for RespiDx's parent company, the Profile Group, told the Jewish Business News. RespiDx is manufacturing 200 devices for the study, coordinated by Dr. Michael Hawkes of Alberta University in Canada and the Association for Health Innovation in Africa.
Another device tailored for young children is the TermoTell, a sensor-powered bracelet worn by children five years old or younger that measures temperature and sweat patterns in real time to detect the risk of malaria. Once the bracelet detects a temperature pattern that could indicate malaria, it glows and sends an alert to a designated caregiver's smartphone.
The brightly colored, chewable bracelet was designed by Efrat Weidberg, an experience designer with SapientNitro, and Julio Gallego Delgado, PhD, of the New York University School of Medicine, with help from Innocent Asuquo Edagha, PhD, a Fulbright Fellow at NYUSM and a faculty member at the University of Uyo in Nigeria.
Malaria kills more than 500,000 children under 5 each year, primarily in sub-Saharan Africa, many within 24-48 hours of being admitted to a healthcare facility. In a profile provided by Unicef, Weidberg said the TermoTell is designed to enable parents or others to quickly determine when a child might have signs of malaria, enabling quicker healthcare intervention.
Researchers in India, meanwhile, have developed a Bluetooth-enabled, sensor-laden device that can be worn in a child's ear and tracks respiration rate, heart rate, body temperature and the relative humidity of a child's breath.
Called the Raksh (the Sanskrit word for "safeguard"), the device was developed by a team of researchers from Chennai, India, who were looking for a low-cost platform to help developing nations tackle childhood respiratory issues. The device streams data to a smartphone or Bluetooth Internet gateway device, where it can be accessed by healthcare providers tracking a child's heart rate, temperature, breathing patterns and even medication adherence.
The device also features an alert system, giving parents and caregivers instant notice when a child has a high fever or difficulty breathing.
Finally, and also from India, there's the Khushi Baby, a culturally appropriate child's necklace that stores immunization data that can be accessed via near-field communication (NFC) technology by a healthcare provider with a smartphone.
Developed for the same UNICEF program as the TermoTell and Raksh, the necklace is designed to track "each child's immunization to the last mile," and aid in population health programs across the globe.
The latter three devices were finalists in the 2015 Wearables for Good challenge, a global contest developed in partnership with ARM and frog that gathered some 250 submissions from 46 countries. Khushi Baby was named one of two winners in the contest last November, earning $15,000 in funding and mentorship to scale up the mHealth platform.
"We wanted to elevate wearable and sensor technology in a way that moves beyond fitness trackers on the wrist and towards improving the lives of mothers and children across the world," Denise Gershbein, executive creator of frog, a global design and strategy firm, said in a 2015 press release on the Wearables for Good challenge. "It was our goal to bring together a broad and diverse community of people whose ideas and efforts would be much more powerful when brought together in new ways. We are extremely pleased with the dialogue that has resulted from this effort, and truly humbled and impressed by the solutions generated by the winners. We look forward to seeing real impact in the world from these ideas."