mHealth Gives Pharmacists a Powerful Diabetes Management Platform
With mHealth and telemedicine, pharmacists and PBMs can become important members of the care team for patients with diabetes, helping doctors with medication management and care coordination.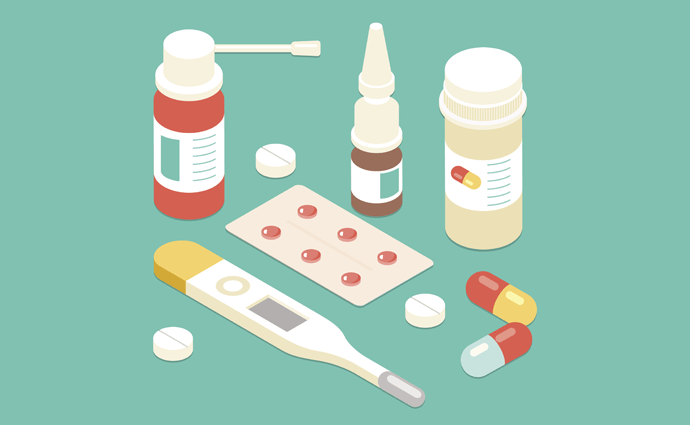 Source: ThinkStock
- A medical journal is suggesting that pharmacists use telemedicine and mHealth to play a more active role in medication management for people with diabetes – a move that could improve adherence, reduce errors and boost clinical outcomes.
And it could make the doctor's job a lot easier as well.
Writing in Drug Topics, Dustyn Williams, MD, a hospitalist at Baton Rouge General Medical Center and co-founder and chief medical officer of DoseDr, says the pharmacist can use digital health tools like mHealth apps and the virtual care management platforms to keep track of a patient's medication management and provide real-time feedback and advice on adherence.
"These advanced solutions not only help patients successfully self-manage their condition and promote patient engagement, but also enable clinical pharmacists to intervene with their patients, effecting positive behavior changes and dosage titrations that lower, but maintain, healthy A1c levels," Williams wrote.
While the advent of telemedicine and mHealth technology has given rise to telepharmacy services and made the pharmacist a more active members in the care management team, Williams applies that concept specifically to diabetes, a chronic condition affecting 30 million Americans and costing roughly $176 billion a year to treat.
Noting that roughly half of all drug errors involve insulin and that 97 percent of insulin overdoses occur in the home, Williams argues that pharmacists and pharmacy benefit managers (PBMs) can be more effective in helping people with diabetes manage their medications because they have a more direct connection with those medications.
In addition, they can act as a conduit between the patient and the doctor, offering regular contact with the patient to discuss their medications and giving their doctors the opportunity to coordinate care at a higher level.
Citing a 2016 study which found that half of those with diabetes intentionally skip taking their medications and 20 percent do so regularly, Williams says pharmacists and PBMs can use mHealth tools to manage medication adherence in real time, connecting with patients on their smartphones to make sure they're taking the right medications at the right time, and adjusting those medications if necessary.
"Many PBMs have dedicated departments of pharmacists who can make dose changes and intercede on behalf of the patient's primary care provider," he wrote. "Telemedicine apps that provide a real-time feedback loop can fill needed resource gaps and ensure this ongoing communication happens. Prescribing pharmacists would have the needed data at their fingertips, and changes could be readily available in the patient's app."
Williams sees digital health apps as a "portable EMR on the patient's phone" that enable both patient and provider to coordinate care. With mobile access to the patient's medical records, he says, a pharmacist can track the patient's medication history, perform drug interaction checks and offer guidance on how to take each medication.
"In short, telemedicine tools can provide a vital resource that enables PBMs and pharmacists to meaningfully impact patient outcomes and costs. These tools provide a mechanism for improving adherence, reducing adverse events, and compiling an accurate and up-to-date medication list. For PBMs that don't have their own titration services, these tools ensure that the patient's medications are on-formulary, and telemedicine physicians can make the needed changes. For PBMs that use pharmacists to monitor patients, make treatment decisions and change medication doses, these apps provide needed data that is often missing or difficult to interpret, making the decision-making process and interactions with the patient more effective and more efficient."