mHealth Group Posts Action Plan for Using Consumer-Facing Data
A committee of healthcare officials and FDA executives at Duke University has issued an action plan for incorporating consumer-facing mHealth data and devices into clinical trials.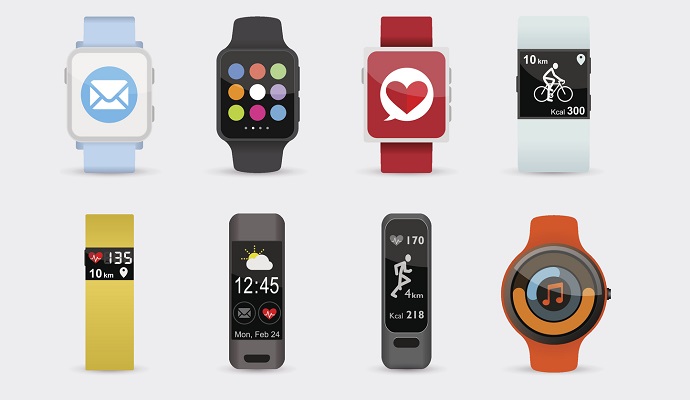 Source: ThinkStock
- A group of mHealth experts brought together by Duke University's Duke-Margolis Center for Health Policy has drafted an action plan to integrate consumer-facing mHealth technology into clinical trials.
The 39-page plan, "Mobilizing mHealth Innovation for Real-World Evidence Generation," examines the different types of data being generated by consumer-grade devices, such as wearables and apps, and offers five recommendations to make that data relevant to healthcare.
"There is not yet a clear path for how mHealth technologies can reliably and efficiently elicit, validate, and transmit relevant data, and such data are currently not being collected on a sustained and longitudinal basis," the group says in its executive summary. "Consequently, this is a crucial time for mHealth, with growing attention to overcoming the challenges of interoperability, common data elements, and data definitions in order to allow disparate data streams to combine to create actionable insights for improving or maintaining an individual's health and treating disease."
The group's recommendations are:
Establish a "learning mHealth research community" that includes key leaders in the mHealth ecosystem and an appropriate governing and funding structure to keep that organization going.
Create a standardized research design to help mHealth developers save time and improve marketability.
Ensure open access to consumer-generated data, possibly through a planning group of key opinion leaders.
Use mHealth technologies to provide study progress and research results to participants.
Use mHealth technologies to improve the informed consent and patient privacy process, thereby promoting more consumer participation.
In creating an action plan, the mHealth group – which includes representatives from Duke, Stanford, Kaiser Permanente, Brigham & Women's and the U.S. Food & Drug Administration – is seeking to cross a familiar healthcare gap, which separates clinical healthcare from the consumer health and wellness market.
READ MORE: mHealth Innovation Takes Center Stage in FDA's Digital Health Pilot
In many ways, that gap is responsible for the slow adoption of mHealth in healthcare. On one hand, providers haven't embraced consumer-facing mHealth tools because they don't trust the data coming from them or haven't been able to fit that data into their workflows. On the other hand, those clinicians aren't getting an accurate view of the patient because they don't have that data.
In its action plan, the mHealth group separates what it calls "real-world data" into four categories:
Patient- or consumer-reported data, or information manually gathered and delivered by the consumer to the caregiver;
Task-based measures, or objective measurements of a consumer's mental or physical ability to perform a test;
Active sensor data, or data gathered on the consumer through an activation (such as stepping on a scale or measuring blood glucose);
Passive sensor data, or data gathered by sensors of a consumer's daily activities that doesn't interfere with those activities.
To integrate that data, healthcare providers and researchers need to determine its value, or whether that data is "fit for purpose." In other words, is the data from the device providing value to the clinical study, and is the device suitable for use by the target population.
As an example, the action plan envisions an activity study making use of a Fitbit wearable.
"As mHealth technology advances and more is learned about how to use data from these tools, researchers and mHealth companies could partner to create a 'stepwise validation' process," the plan notes. "For example, a pivotal trial for a device may use mHealth data as an exploratory outcome (such as daily activity level as measured by a Fitbit Alta). Positive correlation of the data with a widely used primary clinical outcome measure (such as the traditional six minute walk test) could support the validity of the use of the mHealth data as a secondary outcome in a subsequent pivotal trial of another device for a similar indicated population."
READ MORE: 8 Guidelines to Make mHealth More Attractive to Patients
"If the positive correlation persists and it is deemed to be clinically appropriate, the mHealth data can be considered as one of the co-primary outcomes or a component of the composite primary outcome in subsequent pivotal studies for devices," the plan concludes.
While wearables like the Fitbit can provide valuable data to healthcare researchers and providers, the group says, that data [as well as the devices being used] needs to fit into clinical and scientific workflows to be considered relevant.
"This is an exciting time given the abundance of opportunities to use mHealth to support research and evidence generation," the action plan concludes. "The development of novel outcomes and data collected in real time on the activities of daily life have the potential to evaluate outcomes that truly matter to patients. In particular, real-world evidence generation will be greatly enhanced by inclusion of data from apps and wearables to complement existing data sources. Mobile health apps and wearables can help fill data gaps by providing a wealth of real-time, high frequency, and longitudinal data."