mHealth Helps Smooth the Care Coordination Process for Hospitals
Beth Israel Deaconess Medical Center is using an mHealth platform to help discharge patients to skilled nursing facilities. The digital health platform saves time and money and could improve clinical outcomes.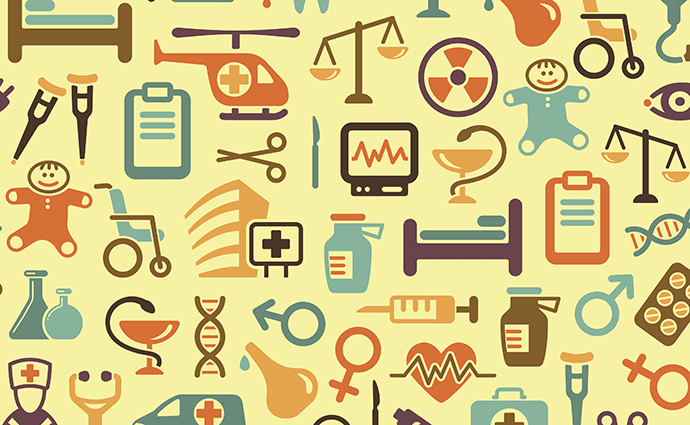 Source: ThinkStock
- Health systems across the country are turning to telemedicine to ease a particularly problematic pain point: discharging a patient to a skilled nursing facility.
With the typical discharge process taking hours and involving dozens of phone calls, e-mails, faxes and transfers of patient information, hospital administrators are embracing web-based and mobile apps that can consolidate that process into minutes, while ensuring the SNF meets all the boxes on the patient's checklist.
Beth Israel Deaconess Medical Center, for example, is using a digital health platform from Houston-based The Right Place to match discharged patients to one of more than 200 SNFs across the country, improving a process that used to take hours, sometimes even days and didn't always ensure the patient ended up in the right facility.
Officials at the Boston-based hospital told mHealthIntelligence.com that case managers used to place phone calls to BIDMC's roster of SNFs, looking for an available bed. Once a bed was found, they'd fax dozens of pages of patient records and other documentation to the SNF to make sure the facility could properly care for that patient; the process would continue if the SNF had additional questions, that SNF couldn't handle the patient or if multiple facilities had available beds.
Using an online portal or app, case managers can now input patient information (including the EMR) and find matching SNFs, communicate in real time with that facility, make sure insurance coverage issues are answered and begin the transfer process.
"The Right Place web application opens up a direct line of communication to the case manager, which reduces turn-around time and makes the whole process more efficient," Jason Twombly, director of admissions and marketing for the Cambridge, Mass.-based Neville Center at Fresh Pond, one of hospital's preferred SNFs, said in a recent press release. "Since hospitals want to refer to facilities that can quickly handle electronic referrals, we expect The Right Place to not only make this process easier, but also increase the number of referrals we receive."
Katherine Chambers, The Right Place's co-founder and CEO, said healthcare providers are slowly coming around to digital platforms that consumers have used for years to book flights, hotels and taxis and make dinner reservations.
"We're democratizing the process," she said.
But while these platforms serve to quickly move the discharged patient to the SNF and improve room and bed turnover times in hospitals, Chambers is quick to note this type of service "should never be seen as a booking engine."
Digital platforms can mine EHRs and the patient's health plan to ensure that insurance coverage is mapped out before the patient is moved. Just as important, the platform can be used to make sure the SNF can handle the patient's clinical needs.
With surveys indicating a quarter of all patients discharged to SNFs are re-admitted to a hospital within 30 days, Chambers said, that type of care coordination not only helps providers avoid unreimbursed rehospitalizations, but also improves clinical outcomes.
BIDMC officials says digital platforms like that employed by The Right Place might someday help the hospital track its discharged patients over time, charting length of stay, clinical outcomes and SNF performance metrics to help reduce post-acute care expenses.
The platform might also be used to manage discharges to home healthcare services, physical and occupational therapists and other types of care management, linking together the different parts of an accountable care organization or patient-centered medical home or even ensuring that a bundled care plan is properly managed.