mHealth, Home Monitoring Boost Cystic Fibrosis Adherence
As more evidence promotes the use of mHealth and home monitoring tools to improve adherence for chronic conditions, cystic fibrosis patients may see the benefits.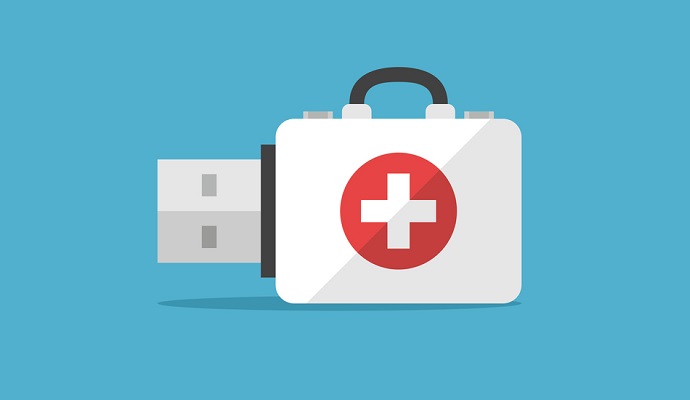 Source: Thinkstock
- Research published in Global Pediatric Health found that mHealth and remote monitoring tools can improve adherence to complex treatment regimens for forgetful adolescents with cystic fibrosis (CF).
Adolescents with the pulmonary disease often have trouble adhering to medication and treatment protocols, the study found. Seventy percent of participants in the study admitted that they sometimes fail to take their medications, clear their airways, and complete lung function tests using spirometry devices as required.
The researchers hypothesized that a home monitoring device that encouraged pulmonary function testing (PFT) at appropriate intervals and delivered medication adherence reminders might help CF patients improve their compliance with recommended regimens.
In order to gauge baseline adherence, adolescents aged 10 to 14 were asked to rate their own views on adherence including the amount of medications they took and how they rated their self-adherence. The researchers used a 0-4 scale, with 4 equaling 100 percent adherence.
Twenty-seven participants (67.50 percent) reported having two or more barriers to their adherence with forgetfulness, lack of time, and the number of medications being the most common.
Barriers to adherence significantly lowered overall adherence rates. Mean overall adherence was 2.96 among those with two or more self-reported barriers as compared to 3.54 among those with one or no reported barriers.
Specific categories of medication also played a role into adherence.
Based on the 0-4 scale, mean self-reported adherence was 3.33 to oral medications, 3.27 to an airway clearance regimen (nasal), and 3.36 to inhaled medications.
The researchers then split the participants into two groups: one using the Spiro PD lung function measurement and medication reminder device, and one that only received conventional treatment.
The adolescents who had outside intervention from a caregiver and used Spiro PD exhibited higher testing rates and healthier BMIs, a key factor for better outcomes in cystic fibrosis patients.
"The intervention group maintained their BMI and had an increase in their PFTs," the study explained. "There were individuals in both groups that experienced pulmonary exacerbations over the course of the study but none of them required hospitalization. Furthermore, there was no change in the average number of pulmonary exacerbations in either group."
However, participants struggled to make use of medication reminders, the team found.
"Average use of the medication reminder feature was 50.23 percent, largely due to alarms not being audible enough and/or finding it too cumbersome to repeatedly change alarm times to suit changing schedules," they said.
Both parts of the study identified motivators and intervention methods that can support patient use of remote monitoring tools for the purposes of improving adherence.
Source: Global Pediatric Health
Adolescents with cystic fibrosis were most motivated by being able to avoid hospitalizations, staying active, being with family and friends, and staying healthy.
Intervention methods in improving adolescent adherence included frequent PFTs, medication reminders, more patient education, incentives for adherence, and frequent clinic visits.
mHealth tools provide a supportive medium that providers and caregivers can use to improve adherence and attitudes on self-adherence.
"The studies showed that adolescents with CF value the feedback from frequent PFT monitoring and that home spirometry could be successfully used in pediatric CF patients," the researchers concluded. "A larger study is currently underway to evaluate the impact of performing frequent spirometry at home on treatment adherence, health outcomes, and quality of life over a longer period of time."
"Reminders by parents or caregivers or those provided electronically such as through a text message have been shown to encourage self-management and ultimately improve adherence among adolescents with CF. Medication reminders were identified as an adherence motivator and also a potential adherence intervention by majority of the survey participants."