mHealth Innovation Takes Center Stage in FDA's Digital Health Pilot
mHealth companies large and small, from Apple and Fitbit to Pear Therapeutics and Tidepool, are named to the FDA's new digital health pilot program. They represent a broad range of mobile health innovation.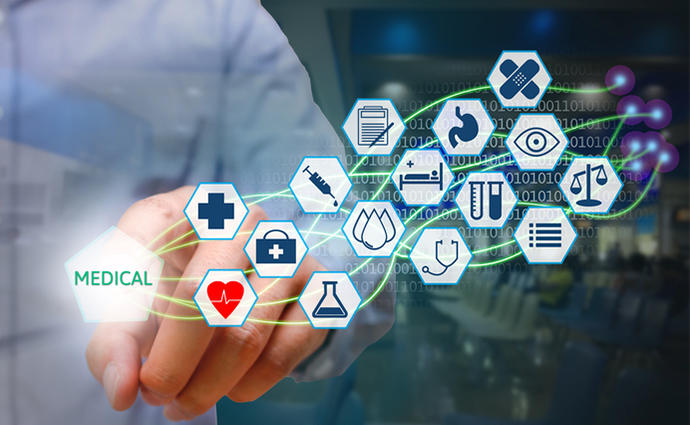 Source: ThinkStock
- Smartphones, wearables, mHealth apps and even digital therapeutics will all get equal play in the U.S. Food and Drug Administration's new digital health software precertification pilot program.
FDA Commissioner Scott Gottlieb this week unveiled eight digital health companies, both large and small, that will take part in the program, designed to "inform a tailored approach toward digital health technology by looking at the software developer or digital health technology developer, rather than primarily at the product."
"Our method for regulating digital health products must recognize the unique and iterative characteristics of these products," Gottlieb said in his Sept. 27 keynote address at the AdvaMed MedTech Conference in San Jose, Calif. "We need to modernize our regulatory framework so that it matches the kind of innovation we're being asked to evaluate, and helps foster beneficial technology while ensuring that consumers have access to high-quality, safe and effective digital health devices. These pilot participants will help the agency shape a better and more agile approach toward digital health technology that focuses on the software developer rather than an individual product."
Companies selected for the program are:
Apple, which has a stake in both mHealth products (iPhone, Apple Watch) and mHealth app platforms (ResearchKit, CareKit).
Fitbit, billed as the world's largest developer of health and fitness wearables and support platforms (including Aria smart scales and the new Ionic smartwatch) and a partner in or contributor to mHealth projects initiated at health systems around the world.
Pear Therapeutics, a Boston-based start-up whose reSET for Substance Abuse Disorder app and platform recently received FDA clearance to be marketed as a prescription digital therapeutic.
Verily, the life sciences arm of Alphabet (formerly Google) and part of the team responsible for developing Google Glass, now doing research on miniaturized mHealth sensors, smartglasses and contact lenses, biolelectronic medicines, adaptive technology and surgical robotics.
Samsung, the South Korean computer and smartphone company more recently noted for its work in virtual reality, which is gaining a strong following in mHealth circles.
Johnson & Johnson and Roche, two of the larger players in the pharma industry.
Phosphorous, a New York-based diagnostics company focusing on genetic tests.
Tidepool, a Silicon Valley non-profit focused on developing open-source mhealth technology for people diagnosed with Type 1 diabetes.
The pilot program was launched on June as part of the FDA's Digital Health Innovation Action Plan, which seeks to bring the agency in line with digital health advances and improve oversight and regulation of the mobile health industry.
READ MORE: Challenges, Opportunities of Mobile Health Devices in the Hospital
"For these and other digital technologies to take hold and reach their fullest potential, it is critical that FDA be forward-leaning in making sure that we have implemented the right policies and regulatory tools, and communicated them clearly, to encourage safe and effective innovation," Gottlieb wrote in a June blog post. "In this rapidly changing environment, ambiguity regarding how FDA will approach a new technology can lead innovators to invest their time and resources in other ventures. To encourage innovation, FDA should carry out its mission to protect and promote the public health through policies that are clear enough for developers to apply them on their own, without having to seek out, on a case-by-case basis, FDA's position on every individual technological change or iterative software development."
"Congress has already taken a major step to advance these goals in the 21st Century Cures Act," he continued. "Expanding upon policies advanced by FDA's Center for Devices and Radiological Health (CDRH), the Act revised FDA's governing statute to, among other things, make clear that certain digital health technologies - such as clinical administrative support software and mobile apps that are intended only for maintaining or encouraging a healthy lifestyle - generally fall outside the scope of FDA regulation. Such technologies tend to pose low risk to patients but can provide great value to the health care system. FDA, led by CDRH, is working to implement the digital health provisions of the 21st Century Cures Act and, in the coming months, will be publishing guidance to further clarify what falls outside the scope of FDA regulation and to explain how the new statutory provisions affect pre-existing FDA policies."
Bakul Patel, associate director of digital health in the FDA's Center for Devices and Radiological Health, said the nine companies were chosen from a list of more than 100 candidates, and represent a diverse range of perspectives on digital health.
"The number of applicants speaks to the significant impact this approach could have on facilitating timely advancement of software that has the potential to benefit health," he said in an FDA press release. "The diversity of the Pre-cert pilot program participants means that we will receive a variety of input on how the industry defines organizational excellence and other key performance indicators. This feedback will be invaluable as we progress through the pilot and onto the next stages of digital health oversight."
Fitbit executives said they would be providing access to the company's measures for developing, maintaining and testing software products as part of the program.
READ MORE: The Evolving Role of mHealth in Medication Management and Adherence
"We applaud the FDA for taking a progressive and thoughtful approach to designing a potential new digital health regulatory framework and are proud to have been selected to participate in this innovative pilot program," James Park, co-founder and CEO, said in a press release. "As Fitbit takes a more integrated role in personal healthcare, we are hopeful this will allow us to accelerate FDA regulated features and software development, bringing new capabilities that could positively impact health outcomes to market more quickly."
"We commend the FDA's Digital Health Innovation Action Plan initiative and the speed with which they are moving towards building a regulatory pathway to bring these important products to patients," Corey McCann, president and Chief Executive Officer of Pear Therapeutics, added in a press release. "We are honored to be at the table with these eight other companies and the FDA as we help write the new chapter on digital health and digital therapeutics."