mHealth Interventions Need Care Team Support to Affect Outcomes
A recent study finds that an mHealth app can look good and be easy to use, but it won't improve clinical outcomes unless the interventions are personal and connected to the care team.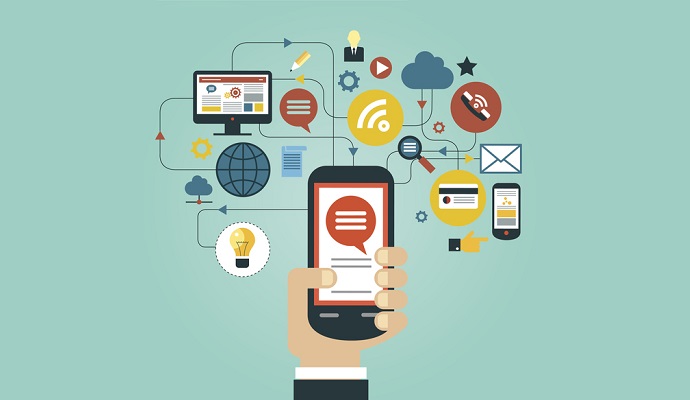 Source: ThinkStock
- An mHealth app that's designed to help users manage uncontrolled hypertension won't work unless it offers personalized interventions – including a real-time link to the care team.
That's the take-away from a mobile health study conducted by Kyle Morawski, MD, MPH, of Brigham & Women's Health and Harvard Medical School. Morawski found that the mobile health app did help users track their blood pressure and medication adherence, but it didn't affect any significant change in systolic blood pressure.
Appearing in the latest issue of JAMA Internal Medicine, the study and an accompanying analysis point to the value of the provider in impacting clinical outcomes. In other words, even the best mHealth app won't convince someone to change his or her habits unless it's paired with pointed, personal advice from a clinician.
The app "has many positive features, including ease of set-up, relatively low cost, and promotion of medication self-management," the analysis, penned by Alexander G. Logan, MD, and S. Vanita Jassal, MD, of Mount Sinai Hospital and the University of Toronto's Lunenfeld-Tanenbaum Research Institute, explained. "However, patients also want a system that automatically offers immediate, personalized action messages about achieving or maintaining goals of care and prompts appropriate contact with the health care team, components lacking in Medisafe that may have contributed to its ineffectiveness."
Morawski's study tracked 411 participants diagnosed with uncontrolled hypertension for 12 weeks, and split them up into a control group and a group using the Medisafe app. At the end of that 12-week time period, the group using the app saw a significant increase in self-reported medication adherence, but no significant change in mean systolic blood pressure.
Morawski pointed out that the app enables users to manage their medications and even connect with peers for support, but it doesn't include the clinician. As a result, he questioned whether self-reported medication management and adherence numbers were accurate.
"While the tool we used has been validated and extensively used, self-reported questionnaires are subject to social desirability bias and may overestimate true adherence," he noted. "As such, after exposure to an app that very clearly encouraged adherence, intervention arm participants may have been more likely to report being adherent without actually changing their medication-taking behavior."
The challenge, then, lies in improving self-management and making it clinically relevant. Morawski noted that previous studies connecting an mHealth app with personalized interventions from a nurse or doctor – perhaps through a text message or e-mail – did result in improved blood readings among participants.
"It is important to note, however, that using apps in the context of clinical care and relying on physicians to interact with patients for them to work is resource intensive and undercuts the efficiencies of stand-alone tools to aid patients in self-management," he added.
In their analysis, Logan and Jassal said the study proves that simply having a consumer-friendly app won't guarantee effectiveness. It has to include the care team in the conversation in a way that doesn't strain provider workflows but does put the use at the center of a personalized management plan.
"The rapid growth of mHealth technology has brought into focus the challenges facing its integration into the health care system," they wrote. "Once an effective, patient-centered mHealth application has been identified, physician and health system barriers still need to be addressed."
"With these challenges in mind, the study by Morawski et al is pertinent, timely, and of interest because it reminds us of the strengths and limitations of current 'state-of-the-art' of mHealth interventions," they concluded. "We believe, as many do, that mHealth developments will continue to grow and play an exciting role in empowering individuals to become more knowledgeable consumers and active decision-makers and in finding safe, efficient, and cost-effective solutions that strengthen the care loop between patients and their health care professionals."