mHealth is Put to the Test to Help Cancer Patients at Home
A Swedish study is one of several testing mHealth and telehealth care coordination platforms that enable cancer patients to communicate with their care providers from home.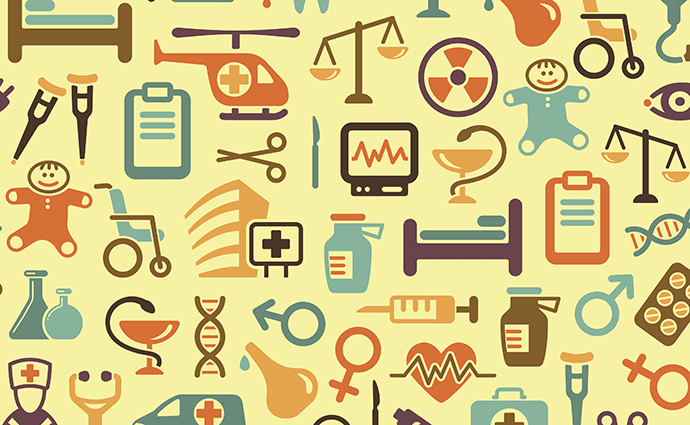 Source: ThinkStock
- Swedish researchers have launched a study to determine if an mHealth platform can improve recovery times for cancer patients by connecting them at home with their doctors during treatment.
Based at the Karolinskaya Institute in Stockholm, the study is measuring the effects of a digital health platform on patients undergoing treatment for breast or prostate cancer. The program combines evidence-based, self-reported outcome measures with an interactive app and provider-facing dashboard, enabling patients to report their experiences at home to their care team and get real-time feedback.
According to the researchers, patients receiving treatment for breast or prostate cancer often experience side effects at home that negatively affect their quality of life and recovery. The study is focusing on patients with breast cancer during neo adjuvant chemotherapy treatment and patients with locally advanced prostate cancer during radiotherapy.
"Currently, cancer patients may not receive adequate support to manage symptoms and side effects during treatment, resulting in a large number of patients visiting emergency departments, many of whom have to be hospitalized," the researchers wrote in a recent post in BMC Cancer. "It has been concluded that self-care strategies are not a central focus for healthcare staff and patients despite evidence that improvement in symptom management and self-care ability may lead to a faster return to daily activities and work."
The study seeks to counter recent research conducted by the Cancer Prevention Institute of California and Stanford University that found many mHealth apps designed for cancer patients aren't as effective as they should be.
"There is tremendous potential for mobile health apps to improve long-term health outcomes among cancer survivors, but the field of mobile health research is in its infancy," Lorene Nelson, an associate professor of health research and policy at the Stanford University School of Medicine, said in a press release issued by CPIC after the study was published.
Other projects are also looking to challenge that conclusion. In Toronto, a study of 65 breast cancer patients by the Women's College Hospital of Toronto found that remote monitoring was more convenient for the patients than in-person visits, allowing them to better collaborate with their care providers and reduce the stress and challenges associated with return trips to the doctor's office or hospital.
"A growing number of procedures, including complex operations such as autologous breast reconstruction, are offered in an ambulatory setting," Kathleen A. Armstrong, MD, the study's lead author, said in an online posting in JAMA Surgery. "Patients using the mobile app require approximately 2 minutes to input the quality of recovery, pain visual analog scale, and photographs of the surgical site. This ease of use allows patients to submit data frequently (i.e., daily or weekly), providing a continuous, richer inflow of information than could ever be achieved by telephone or in-person follow-up care."
"Follow-up via a mobile app can be used to eliminate in-person follow-up visits during the first 30 days following ambulatory breast reconstruction surgery," Armstrong said in the study. "Patients using the mobile app attended 0.40 times fewer in-person visits for follow-up care and sent more e-mails to their health care professionals during the first 30 days after surgery than did patients in the in-person follow-up group. This finding is important because a common criticism of telemedicine or virtual communication between patients and health care professionals is whether it truly replaces in-person care."
For their research, Karolinskaya researchers worked with Swedish mHealth company Health Navigator to create a study around the company's Interaktor digital healthcare management platform. The platform includes an interactive app that allows cancer patients to report the occurrence, frequency and distress level of their symptoms. A web interface enables providers to monitor the patients in real-time, while an alert function tied to a risk-assessment tool sends an SMS message to providers and gives the patients access to relevant education and self-care advice related to their symptoms.
"The web interface functions both as an aid in patient-clinician communication about symptoms and self-care and as a decision aid for health care personnel managing symptoms," the researchers reported.
Through the study, researchers are hoping to determine whether an mHealth-based care management platform for cancer patients at home can reduce or ease the burden of side effects, enhance participatory and meaningful care, improve the patient's ability to access and act on self-care techniques that improve outcomes, and reduce overall clinical outcomes and costs.