mHealth Messages Can Help New Mothers Protect Infants From SIDS
A 2016 study found that new mothers can retain information on infant sleeping techniques in mHealth messages - e-mails, texts and videos - better than in-hospital visits with nurses.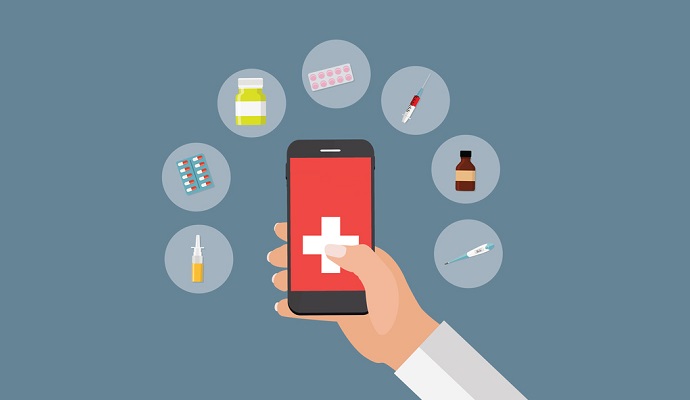 Source: ThinkStock
- An mHealth platform can help new mothers protect their children against Sudden Infant Death Syndrome (SIDS), possibly even saving lives, according to a recent study.
Researchers at the Boston University School of Medicine, Yale University School of Medicine and the University of Virginia Schools of Medicine and Nursing recently completed a project in which new mothers were sent texts or e-mails containing information on SIDS prevention, including videos on safe sleep practices for infants, for up to 60 days after the birth.
Almost 3,500 infants died in 2013 due to SIDS or some other sleep-related event. Pediatricians have been worried that that percentage isn't declining as fast as it should through educational interventions in the hospital. This research targets the theory that mHealth interventions at home, accessible when and where new mothers most need them, can push that needle farther.
In the study, new parents were given information on sleep position, sleep location, the use of soft bedding and pacifier use. A separate group of parents were given that information in visits with nurses prior to their discharge from the hospital, and a third group was treated to both interactions.
According to the study, a higher percentage of mothers acted on information from the texts, e-mails and videos than from the in-person hospital visits:
68.5 percent retained information on pacifier use from the mHealth intervention, while 59.8 percent remembered that information from a nurse visit.
On advice to avoid using soft bedding, the difference was 79.4 percent to 67.6 percent.
On room sharing without bed sharing, the difference was 82.8 percent to 72.4 percent.
On adjusting an infant's sleep position, the difference was 89.1 percent to 80.2 percent.
Researchers said the texts and videos not only provided valuable information, but helped dispel common myths that are just as dangerous.
"For instance, many parents worry about their baby choking when they're on the back. Therefore, we sent them a video showing them that this is not true," Rachel Moon, MD, of the UVA School of Medicine, told Clinical Innovation + Technology.
"A lot of parents can be overwhelmed when caring for a new baby, partly because they are not sure what to do or get different advice from different people," Moon added. "We think that the videos and support that we provided in the texts and e-mails helped to give parents the information that they needed when they needed it and also addressed common concerns many parents have."
Conducted in 2016 with some 1,263 new parents through 16 hospitals around the country and reported in a recent issue of the Journal of the American Medical Association, the Social Media and Risk Reduction Training (SMART) clinical trial consisted of four control groups and two separate interventions.
While the mHealth-based intervention outperformed a separate track in which nurses provided postpartum teaching and modeling during the parents' hospital stay, researchers said, knowledge retention rates were slightly higher when the two interventions were combined.
In an editorial accompanying the JAMA article, Carrie K. Shapiro-Mendoza, PhD, MPH, of the U.S. Centers for Disease Control and Prevention's Division of Reproductive Health, said the study helps to place data alongside the idea that mHealth interventions can affect clinical outcomes.
"A key component to developing effective evidence-based strategies to promote safe sleep is understanding caregivers' barriers to adopting recommendations," she wrote. "With an understanding of the barriers, interventions can be developed to counteract them."