mHealth Messages Connect the Dots in Care Management
Healthcare providers need to develop an effective mHealth messaging platform to keep their patients motivated and engaged between visits. Here are a few suggestions.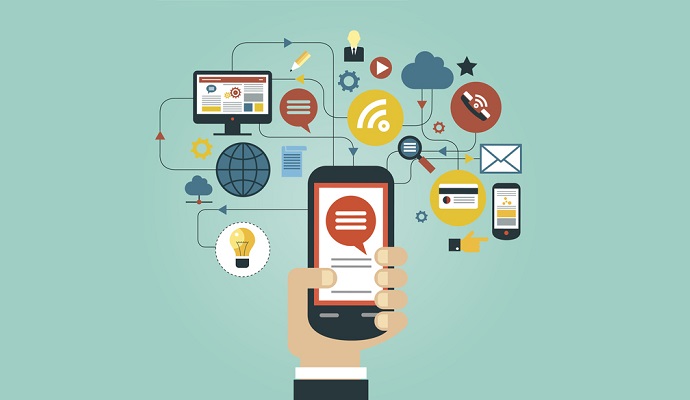 - Three of every four physicians in a recent survey say patient satisfaction will play a more important role over the next five years. And almost 90 percent say mHealth messages between trips to the doctor's office will be vital tools to maintaining care management plans.
But how does a physician use mHealth correctly – finding the right message for the right time, rather than being relegated to the spam folder?
Allison Hart, a vice president with TeleVox Solutions at West, says providers have to walk a fine line between encouraging and overbearing. The idea is to encourage patients to follow their care plans in between visits.
"By sending encouraging messages, reminders to follow care plans, detailed medication instructions and other supportive communications, physicians can not only make patients feel more valued, but they can also drive patients to take actions to improve their own health," Hart says. "Since positive health outcomes often mean happier patients, physicians and their teams should look for ways to make technology-enabled engagement communications a routine part of patient care."
That's the lesson learned at San Diego's Sharp Healthcare, which launched a mobile coaching program in 2015 with patients of its 22-location Sharp Rees Stealy Medical Group. Upon enrollment in the 90-day Welcome Home Program, patients are sent daily text messages from their nurse care manager, reminding them to follow their care plan or offering advice on what symptoms to watch for or wellness tips to follow. They could also access additional automated support or even connect with their care manager by texting certain keywords.
READ MORE: Alaska Lawmakers Link Telehealth Growth to Better Broadband
In an earlier interview with mHealthIntelligence.com, Janet Appel, RN, MSN, the medical group's director of population health management, said administrators learned over time how to adjust the program to a specific population.
"There are many different ways that you can take a program like this and implement it," she said, adding that she was surprised how patients wanted to limit their correspondences with doctors after going home. "We worked with them to figure out what they wanted."
For healthcare providers looking to jump on the mHealth messaging bandwagon, Hart offers three suggestions for crafting an effective engagement platform:
Teach patients what they should be doing to achieve desired results. "Patients can't follow care instructions if they do not fully understand what their doctor wants them to do and why," Hart says. "Engagement communications can provide supplemental information or help clarify instructions that were delivered during a brief face-to- face office visit. This might mean sending a patient follow-up dietary information so they know what foods they should avoid or incorporate into their diet. It could also include providing a detailed set of instructions – that can be referenced as needed – on how to use a new medical device. It could even involve sending a questionnaire to measure how well a patient understood care instructions and identify areas where additional coaching is needed."
Remind patients to take actions to improve or maintain their health. "For patients that are busy or distracted and don't always know when they are due for preventive services, forgetfulness and not having health on the top of their mind can be barriers to good health," Hart says. "Healthcare providers can help patients overcome these issues by sending reminder messages. Examples of this include reminders to perform daily tasks – like exercising for 30 minutes or testing blood glucose. But other types of reminders that encourage periodic preventive actions are also useful. Sending patients a reminder to get a vaccination or schedule a routine preventive screening can trigger them to take actions to manage their health."
Encourage patients and motivate them to do the things that are in their best interest, even when those things are difficult. "To be honest, it isn't only forgetfulness or naivete to blame when patients don't do the things they should be doing to protect their health," Hart says. "Sometimes patients know what actions they should take, but they fail to do those things. [They] often need a nudge to help them make good choices or follow healthy behaviors. Think about how many people choose to smoke cigarettes even though they know it is harmful. Doing what is 'healthy' or 'right' isn't always easy. But adopting health behaviors and making smart choices is less difficult for patients when they have support from their physician."
While mHealth apps and remote patient monitoring platforms have been hit-or-miss in promoting patient engagement, messaging platforms are getting the lion's share of positive feedback. Even the basic SMS can be a powerful tool.
READ MORE: 83% of Healthcare Orgs to Invest in Telehealth, mHealth Tools
"With only 50 percent of patients adhering to their treatment regimens for chronic conditions, SMS could present a silver bullet for improving patient adherence," officials at Locent, a digital healthcare vendor, said following a June text adherence survey that found a sharp increase in consumers who wanted to hear from their doctors via text message. "In fact, by addressing the readmission problem, better adherence could save $80 billion to $290 billion per year for healthcare providers."
Hart says text messages may be good, but they're not the only channel that providers should use.
"To maximize the effectiveness of engagement messaging, it is important to consider the delivery method and timing of outreach," she says. "e-mails, text messages and voicemails can be easily automated and still customized to target individual patients. Knowing patient preferences regarding the delivery of communications helps providers choose whether to use e-mail, text messaging, voicemail or other formats to connect with individuals. It also ensures messages reach recipients and are useful."
"The best way to learn patient preferences is to simply ask," she says.
It's also important to synch in other data sources.
READ MORE: Store-and-Forward Telehealth Service Replaces the Office Visit
"When creating engagement messages, physicians need to find ways to both personalize communications and make the entire outreach process efficient," Hart says. "That's where technology comes into the picture. Healthcare teams can utilize electronic health records and existing automated appointment reminder technology to design and send personalized communication campaigns."
Dig Deeper:
The Message is Clear: mHealth Can Be Motivational