mHealth Messages Get High Grades in Medication Adherence Study
A new study finds that tailored mHealth messages can prod patients to improve their medication adherence and help providers intervene when those prescriptions aren't followed.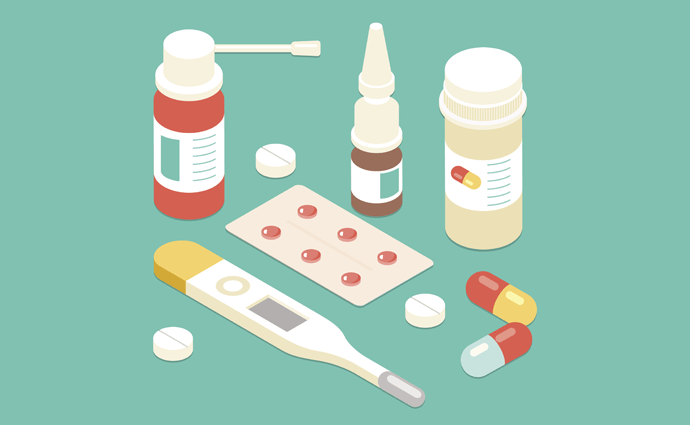 Source: ThinkStock
- A new study on mobile health and medication adherence has uncovered two interesting points: Patients don't just forget to take their medications, and real-time mHealth "prodding" can help them to stay on their prescriptions.
Those points were made in a study conducted by researchers at the Washington University in St. Louis School of Medicine and recently published in the Journal of Medical Internet Research. It lends credence to the idea that targeted text messages at the right time can help people comply with doctors' orders, improving outcomes and reducing the chance of costly clinical interventions.
An mHealth messaging platform "is a feasible tool that remains reliable over time and is useful for tracking self-reported medication adherence and identifying actionable problems with medication adherence in real time," Christopher Tricarico, BS, lead author of the study, concluded in the JMIR report. "Our data also raises the possibility that the wording and message algorithms of eHealth interventions might affect patient engagement and behavior, which would have important implications for the design of future eHealth interventions as well as the evaluation of the eHealth literature to date."
The study addresses a persistent and pricey problem in healthcare: The estimated 50 percent to 80 percent of people who don't take their prescribed medications as directed. Experts say medication non-adherence is responsible for toughly 10 percent of all hospital admissions and $100 billion to $289 billion in annual healthcare costs, as well as being a major factor in some 125,000 patient deaths each year.
The three-month study, conducted with an SMS-based massaging platform developed by Epharmix, focused on 25 patients with a variety of disease states and encompassed some 2,065 "sessions," or mHealth communications from patient and to. Patients involved in the study were given an app and asked to report whether they'd taken their medications when prescribed, and were given six reasons if they didn't follow their prescription, ranging from "I forgot" to 'Out of meds."
READ MORE: The Evolving Role of mHealth in Medication Management and Adherence
For those who didn't take their medications, a message was sent based on which reason they chose for not following their prescription, and in some cases an alert was generated for the provider to follow up as soon as possible.
According to Tricarico and his colleagues, the study produced an engagement rate of about 86 percent, with engagement remaining relatively steady over the course of the study.
Of the 109 reported missed doses, roughly 30 percent were listed as "I forgot;" about 27 percent were listed under 'I felt better," 18 percent reported they were out of meds, 17 percent reported feeling sick (that response triggered an alert to a provider) and 3 percent reported "other."
According to Tricarico and his colleagues, with roughly 62 percent of the study participants reporting that they missed doses because they were out of meds or either felt better or sick, the mHealth platform gives providers a real-time avenue for intervention to boost medication adherence.
"The categorical identification of patients who have actionable problems related to non-adherence allows the system to functionally identify and separate those non-adherent patients who would benefit from provider attention from those who are merely forgetful," the study reports. "In theory, this should lead to more targeted and effective provider intervention in the realm of medication adherence and improved patient outcomes. …"
READ MORE: The Message is Clear: mHealth Can Be Motivational
With the 30 percent of missed doses attributed to forgetfulness, Tricarico and his colleagues pointed to earlier studies of medication adherence among HIV patients which found that they often didn't just forget to take their medications. In those studies, reminders sent to the patients were ineffective, "leading [researchers] to speculate that the attributed forgetfulness was a simple excuse for more complex underlying reasons like stigma, depression, drug abuse and lack of social support."
In that case, researchers said, an mHealth platform that identifies multiple times in which a patient forgets to take his or her medication could send an alert to providers to examine that excuse more carefully for underlying issues.
"It is also tempting to speculate that patients may feel less compelled to respond when they remember to take their medication and instead use the system for basic reminding and signaling to their provider when there is a problem with their regimen," the study reported. "Thus it is possible that the actual engagement rate could be higher than that observed in this study."
In either case, Tricarico and his fellow researchers said, an mHealth platform that can separate when and why patients don't take their medications and deliver targeted responses – either via text message or through a provider interaction – stands a good chance of compelling more people to follow their prescriptions.