mHealth Platforms Are Bringing Back the House Call
Two Texas health systems are now using an mHealth app that offers triage services and house calls on nights and weekends to parents with sick children.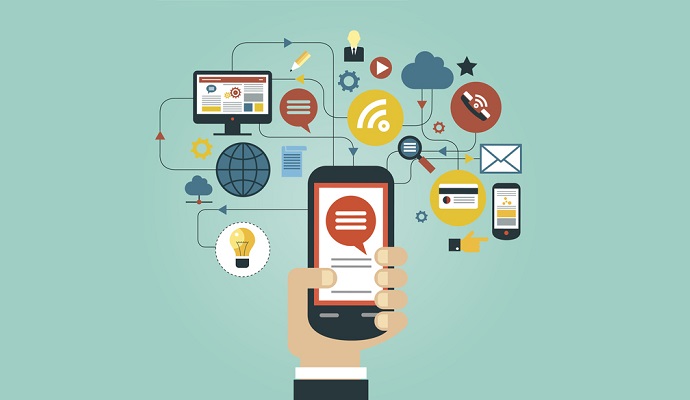 - A Texas-based mHealth app platform offering house calls to parents of sick children is gaining momentum with partnerships with two large health systems.
Memorial Hermann Health in Houston and Baylor Scott & White in Dallas are now using the Q.care app, developed by Dallas-based PediaQ. The app connects parents to a local health system's pediatrics department, which can think dispatch a nurse practitioner to the home for a house call. NPs are also equipped with a Microsoft Surface tablet and American Well's AmWell app, enabling a video consults with the hospital when necessary.
Dr. Victoria Regan, vice president of Memorial Hermann's women and children's service line, says the service, which went live this week, "really gives us the ability to provide a personal touch" to parents at an often-stressful time. The app includes a hotline where parents can seek answers to questions instead of asking for a house call, and NPs can also screen the call to determine whether a house call is necessary or if an ER visit is required.
"Parents really like that (option) of having someone come to the home and see the child," she says. "And our nurse practitioners like the opportunity to provide one-on-one care."
While some health systems have launched mHealth programs providing house call services to certain patient populations, the concept is really taking off with startups and concierge services, small clinics and independent doctors.
In New York, FRND launched a service last year that, for a $99 flat fee, send a nurse to a caller's home to collect vital signs and other information before connecting via telehealth to a doctor. Pager, meanwhile, offers off-hours visits for a $50 fee, with a $200 charge for follow-up care. On the West Coast, Heal offers a similar service for $99, while Medicast dropped its physician network last year to partner with health systems, then was acquired in July by Seattle-based Providence St. Joseph Health. Others on the market include Dispatch Health and MedZed.
PediaQ launched in 2014 and now covers all of Texas with health system partnerships and a consumer-facing service. While the nursing triage service is free, the house call app charges a $25 convenience fee alongside an insurance co-pay, or $150 and the convenience fee for those who are uninsured. Company officials say the service is now covered by most major payers, including BlueCross BlueShield of Texas, UnitedHealthcare, Aetna and Cigna.
Regan says Memorial Hermann reached out to PediaQ because the Q.care service addresses a strong need: a quick and safe platform for parents to get emergency pediatric care at night and on weekends. Taking a baby to the local urgent care clinic or hospital ER doesn't always ensure that a pediatrician will be there to see the child.
"It's very important that they (parents and children) get the right care at these times," she points out.
There are several safeguards built into the system. For parents needing a house call, a photograph of the NP is sent via the app so they know who will be visiting. And NPs can screen the initial call and turn down the house call request if there are questions about appropriateness or safety.
And in a nod to connectivity of care, all patient encounters are transcribed and sent to the family's primary care provider.
Regan says Memorial Hermann currently offers the service on weeknights and weekends, and makes sure that any house call is answered by an NP living within 10 miles of the family. The hospital is working now to beef up its NP staff (evening hours are limited due to an NP shortage).
Regan says she can see the service being expanded to other patient populations, such as home care and post-acute care. PediaQ's CEO, Jon O'Sullivan, said in a recent interview that pediatrics "is a good place to start," but is just one step in the two-year-old company's growth plans.
Dig Deeper:
Using Telehealth, mHealth to Fight the Flu