mHealth Programs Aim to Reach Patients Before they Need the ER
An mHealth program in Seattle helps homeless people with serious illnesses get the care they need before they end up in the hospital. It's another example of telehealth used to reach underserved populations and help hospitals prioritize ED care.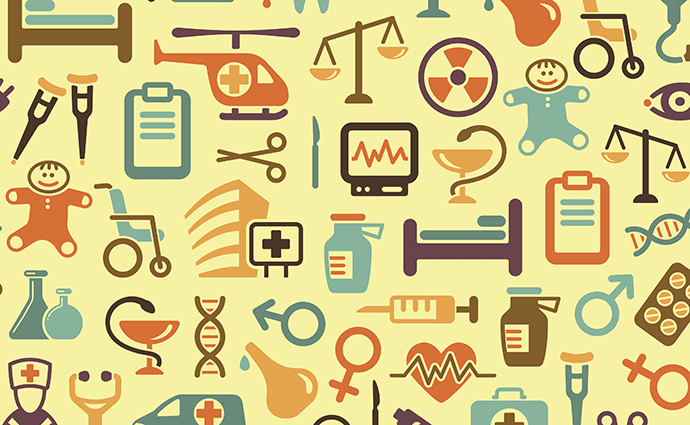 Source: Photo Courtesy: ThinkStock
- Mobile health platforms, be they kiosks, consumer-facing telehealth portals or virtual care stations, are often seen as an antidote to the overcrowded Emergency Department. Now a Seattle health system is using mobile care coordination teams to reach seriously ill homeless people before they end up in the ER.
A first-of-its-kind project launched in 2014 by Harborview Medical Center and the Seattle/King County Health Care for Homeless Network has helped more than 100 homeless people get the palliative care they need before they show up at the hospital and in need of hundreds of thousands of dollars in uncompensated care. The mHealth program connects these people with Medicare- or charity-funded services like cancer and chronic care treatment.
"It's really necessary that people be taken care of where they are," Daniel Lam, MD, director of inpatient and outpatient palliative care services at Harborview, part of the UWQ Medicine health system, told Kaiser Health News.
In a report issued last June, the program, funded by a $170,000 grant, has cut ER visits by 25 percent and halved hospital stays for patients treated for at least six months.
Without this program, those patients would have shown up in the ER and been placed in intensive care units, receiving treatment that might include dialysis, feeding tubes and even ventilation. With the program, they're connected to healthcare services that improve their quality of life and reduce the need for costly emergency care.
With the understanding that homeless and underserved communities rarely get the primary and preventative care they need to stay healthy, healthcare providers and public health agencies have turned to mobile health programs to bring healthcare to the patient. That might mean opening up retail-style clinics and community health centers, placing kiosks in high-traffic areas, visiting schools and neighborhoods in mobile health vans, or creating avenues to healthcare access through social media and mobile phones.
Some programs look to reach underserved communities by putting mHealth devices in the hands of the doctors serving them and creating telehealth links with nearby health systems.
One such program was launched last year in rural Tennessee by Mercy Community Healthcare, which is partnering with the global non-profit Health eVillages – an organization that has delivered mHealth tools and support to places like Haiti and South Sudan – to give local doctors access to tablets loaded with clinical decision support tools.
In Texas, meanwhile, a collaboration involving the University of Texas School of Public Health, AT&T, IBM, Walmart and PricewaterhouseCoopers is pushing remote monitoring tools and services to underserved populations identified as high-end healthcare users. The program's goal is to reach these people with health and wellness advice that improves their care management before they end up in the hospital.
"Preventative health maintenance is the cornerstone to improving chronic disease management," Dr. Lynda Chin, of the University of Texas School of Public Health, told mHealthIntellifgence.com late last year. "We need to get these patients to a point where they care about their health. Better engagement leads to better health, fewer complications and better clinical outcomes, both short-term and long-term."
In Seattle, meanwhile, the goal is to give severely ill homeless people a chance to live out their lives in housing or shelters, rather than a hospital bed, where they might be given healthcare services that they don't really want.
"What this team is doing is becoming part of the patient's family," Lam told Kaiser Health News. "Often, they have so much shame: 'Do I even deserve care?'"