mHealth Programs Look For Clinical Value to Medical Marijuana
An mHealth program unveiled by Thomas Jefferson University aims to collect online information from users and caregivers to study the clinical effects of medical marijuana.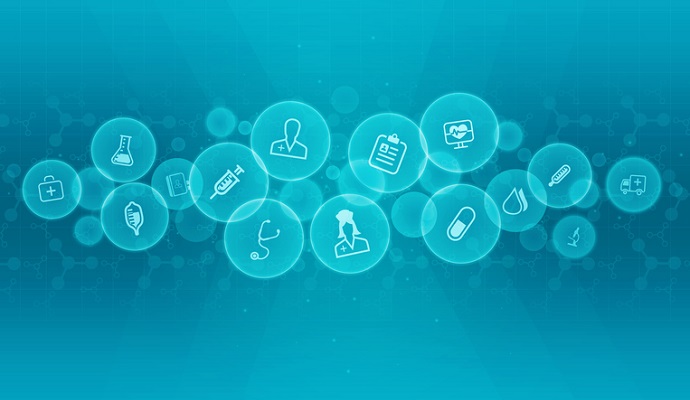 Source: ThinkStock
- Healthcare providers are turning to mHealth to study whether medical marijuana can produce positive clinical outcomes.
Up until now, much of the mobile health activity in this controversial field has focused on mHealth apps and tools that connect consumers with providers who can prescribe medical marijuana and with medical marijuana distributors. But some vendors and health systems are now looking at online platforms to gather data from patients, perhaps as a precursor to clinical trials.
The latest to launch an online program is Thomas Jefferson University's Lambert Center for the Study of Medicinal Cannabis and Hemp, which this week unveiled plans to open the mmj.org registry this summer so that patients and caregivers across the country could send in their own data.
Of particular interest to the Philadelphia-based center is how medical marijuana is used by patients suffering from certain neurological disorders, like epilepsy, multiple sclerosis and Parkinson's disease.
"Millions of patients with chronic diseases are seeking health benefits from marijuana and various cannabinoids, and many are left to experiment with cannabis products on their own," Lambert Center Director Charles Pollack Jr., MD, said in a press release. "These patients and their caregivers not only deserve our support, but they can help advance scientific understanding by sharing their experiences in a research registry designed with rigor and scale."
READ MORE: Florida Cuts Telemedicine Out of New Medical Marijuana Law
"Current evidence indicates that cannabinoids can be useful in the management of certain types of chronic pain, side effects of chemotherapy, and some symptoms of MS," he added. "But there is much we still need to learn."
Health system officials hope to enroll 100,000 patients through the registry, and are partnering with several organizations, including San Francisco General Hospital, the University of California in San Francisco, the Geisel School of Medicine at Dartmouth, McLean Hospital at Harvard Medical School and the Johns Hopkins University School of Medicine.
In New Jersey, state officials are heralding efforts to make the state's medical marijuana program more mobile-friendly. The State Department of Health recently announced improvements to its website to expand access through mobile devices, as well as new programs to study how medical marijuana can be used to treat anxiety, migraines, Tourette's syndrome, chronic pain related to musculoskeletal disorders and chronic visceral pain.
Meanwhile, Reliq Health Technologies, a Vancouver-based digital health company targeting community-based healthcare, has come out with an mHealth app designed to allow medical marijuana patients to track their symptoms, usage and other connected health data.
"Studies consistently show that providing patients with the tools they need for self-management of their health conditions produces better health outcomes and reduces healthcare costs," company CEO and Director Dr. Lisa Crossley said when the app was introduced in early 2017. "Cannabis is prescribed to treat a wide range of conditions including arthritis, glaucoma, side effects from chemotherapy, chronic pain, multiple sclerosis and post-traumatic stress disorder. Our app allows patients to track cannabis usage and record symptoms specific to their clinical condition, allowing patients and their care providers to determine optimum strain, dosing and mode of administration."
READ MORE: How Are States Using Telemedicine to Tackle the Opioid Abuse Crisis?
"Our platform improves access to care by connecting patients with physicians in their community who have experience with medical marijuana, and supports physician-approved automated prescription refills through participating producers," she added.
Because of the challenging legal nature of marijuana – it's prohibited by the federal government but allowed in several states for medicinal and recreational use – healthcare providers have been reluctant to study whether the drug has clinical benefits.
But the move to allow marijuana use in medical circumstances is gaining momentum.
A recent poll conducted by the National Council on Health Aging and the University of Michigan Institute for Healthcare Policy & Innovation, with support from the AARP, found that 80 percent of people between the ages of 50 and 80 support the sue of medical marijuana if it's prescribed by a physician. And two-thirds say the government should do more to study the drug's effects.
"While just 6 percent of our poll respondents said they'd used marijuana for medical purposes themselves, 18 percent said they know someone who has," Preeti Malani, MD, director of the poll and a specialist in treatment of older patients at the University of Michigan, said in a press release. "With medical marijuana already legal in 29 states and the District of Columbia, and other states considering legalizing this use or all use, this is an issue of interest to patients, providers and policymakers alike."