mHealth Put to Work on the Science of Sleep
In a project announced at HIMSS16, IBM's Watson Health will be analyzing sleep data collected through a new ResearchKit study and app.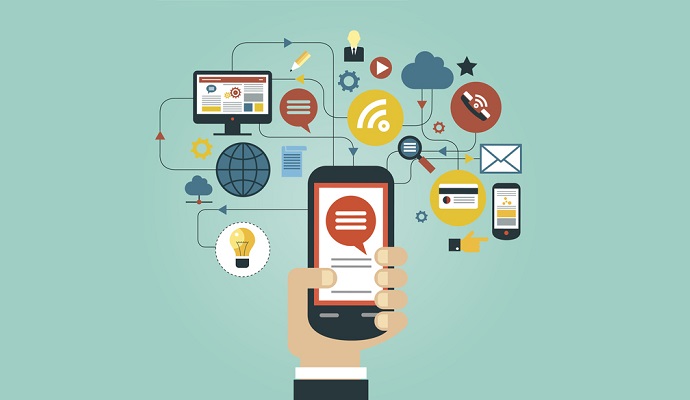 - IBM and Apple are bringing their mHealth platforms in to tackle a health issue that affects almost everyone: Getting a good night's sleep.
In a partnership announced late Tuesday at HIMSS16, IBM's Watson Health and the American Sleep Apnea Association have teamed up to launch the SleepHealth app and SleepHealth Mobile Study. The consumer-facing study will be run on Apple's ResearchKit platform, connecting researchers to millions of potential participants around the world through their iPhone or Apple Watch.
"It's an underappreciated topic," said Kyu Rhee, MD, MPP, chief health officer for IBM's year-old Watson Health division. "'How's your sleep?' is something that doctors and their patients typically pass over."
The study, the first launched on the Watson Health Cloud via iOS 9.3, will bring in user-reported data on a wide range of sleep metrics, including quality and length of sleep, restlessness and snoring, and external factors such as chronic conditions, habits, diet, exercise and mood. The app's features include the Personal Sleep Concierge, the Nap Tracker and a new function, Night Shift, which reduces light exposure before sleep.
The app will also help users chart the connections between their daily lives and sleep patterns, offering tips on health and sleep.
READ MORE: Direct-to-Consumer Telehealth: One Hospital's Virtual Care Plan
Rhee said Watson's machine-learning analytics engine, capable of digesting 80 million pages of data in one second, will be brought to bear on something that critically affects one in every four Americans, contributing to emotional and physical health issues and loss of productivity. An estimated 10 percent of the population suffers from chronic insomnia, while 25 million are diagnosed with obstructive sleep apnea, a potentially fatal condition.
"There's a lot of ability here to connect the dots," he said, adding that it's the first time Watson will be tasked to analyze user-provided data. "We're looking to advance the science around sleep health. The missing part in that equation has always been self-reported data."
"We've made life the laboratory for this study by crowd-sourcing data and input to achieve an unprecedented understanding of sleep in a non-invasive manner," Carl Stepnowsky, PhD, an associate professor at the University of California at San Diego, the ASAA's chief science officer and the study's principal investigator, said in a press release. "This study also marks the Association's commitment to patient-led research and data-driven discovery. With ResearchKit and Watson Health Cloud, this new app will help us build the world's largest longitudinal study to collect data on both healthy and unhealthy sleepers that can be published as an open study and shared with other researchers."
"As someone who suffered for years with undiagnosed sleep apnea, I'm eager to see how this app contributes to our understanding of sleep health and its connection to serious health conditions," added Adam Amdur, the ASAA's chief patient officer, a co-investigator in the study and the father of a young child battling the condition, in the release. "SleepHealth is the first ResearchKit study developed by an all patient team of researchers and advocates, and we believe it has the potential to be the largest international sleep study ever. Our ultimate goal is to uncover patterns to advance good sleep practices, optimize health and predict who is at risk for sleep disorders or other medical conditions."
The app and research study continue a busy year for advocates of a good night's sleep.
READ MORE: How to Design and Develop a Mobile Health Application
In January, the American Academy of Sleep Medicine, a 40-year-old network of some 11,000 specialists, launched its first telehealth platform, AASM SleepTM. And last month, Vodaphone announced a partnership with 3B Medical and BMC Medical (3B/BMC) to embed a global SIM into 3B's Medical Luna CPAP devices, enabling the automatic upload of sleep data through iCodeConnect patient management platform.
All told, the global sleep aid market is expected to top $76 billion in less than five years. A lot of that growth will be in wearables and sensor technology, as healthcare looks to take sleep study out of the clinic and put it back in the bedroom.
Rhee said Watson Health's participation in the project continues a year-long quest to "think about health beyond healthcare." During that year, the Cambridge-based company has forged partnerships with companies like Apple, Medtronic, Johnson & Johnson, CVS and Teva Pharmaceuticals, as well as noted health systems like Boston Children's Hospital and Memorial Sloan-Kettering.
It's also another feather in the cap for Apple's fast-growing ResearchKit platform, launched in early 2015. The open-source platform is already being used in research studies on diabetes, asthma, Parkinson's disease, breast cancer, cardiovascular disease, autism, epilepsy and melanoma – even a population health study focusing on San Francisco's LGBT community.