mHealth Researchers Develop Smart Bandage With Timed Drug Release
A team of mHealth researchers from MIT and Harvard, among others, are working on a sensor-embedded bandage that would be able to deliver timed doses of medication into the wound.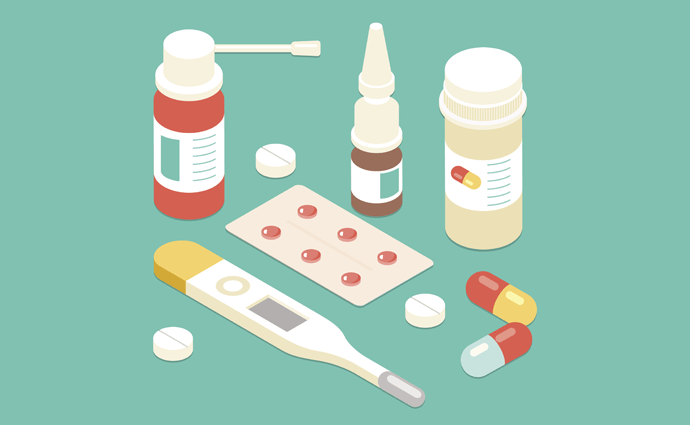 Source: ThinkStock
- mHealth researchers are working on a smart bandage that can deliver timed doses of medication directly into the wound, speeding up the healing process and reducing the need for opioids.
As envisioned by researchers from MIT, Harvard Medical School, Tufts University and the University of Nebraska-Lincoln, the smart bandage would contain gel-coated fibers filled with certain medications, such as painkillers, antibiotics and tissue-regenerating medications. Activated by a smartphone app or wireless device, a microcontroller in the bandage would trigger the release of those medications, selecting which medications to release, how much and how often.
"This is the first bandage that is capable of dose-dependent drug release," Ali Tamayol, an assistant professor of mechanical and materials engineering at Nebraska-Lincoln, told Reliawire. "You can release multiple drugs with different release profiles. That's a big advantage in comparison with other systems."
"What we did here was come up with a strategy for building a bandage from the bottom up," he added. "This is a platform that can be applied to many different areas of biomedical engineering and medicine."
With support from several organizations, including the National Institutes of Health and the National Science Foundation, the researchers have been testing the bandage to treat conditions like diabetic wounds, battlefield or combat injuries and infected wounds. Their work was recently featured in the online journal Advanced Functional Materials.
"Soldiers on the battlefield may be suffering from a number of different injuries or infections," Tamayol said. "They might be dealing with a number of different pathogens. Imagine that you have a variable patch that has antidotes or drugs targeted toward specific hazards in the environment."
Aside from treating wounds, the smart bandage might also be used to manage chronic conditions, with sensors designed to measure pH, glucose and other elements in the skin.
The project, most likely several years from commercial development, is one of several using mHealth wearables to manage care. Others have focused on patches and even tattoos.