mHealth Researchers Use Gas-Sniffing Sensors to Analyze The Gut
Australian researchers are developing a digital health sensor that analyzes gases inside the gut. The mHealth research could help in the detection of gut diseases and the development of less invasive treatments.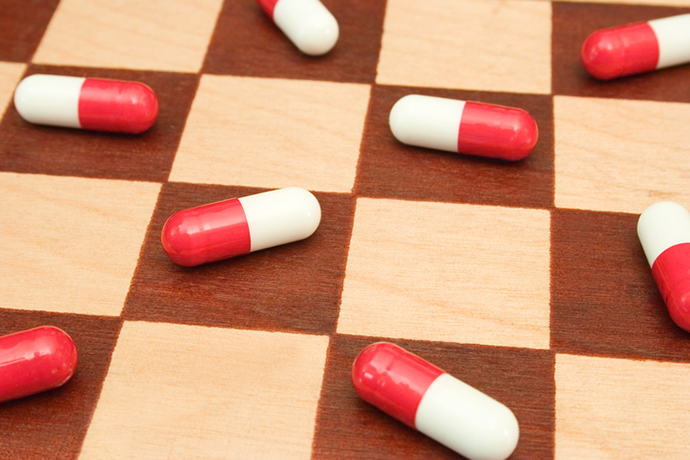 Source: ThinkStock
- Australian researchers are working on an ingestible mHealth device that reads gases in the gut, and which could someday help providers diagnose and treat a wide array of gastrointestinal issues.
The researchers, from the Royal Melbourne Institute of Technology, recently published the results of their first clinical trial in Nature Electronics and are seeking support for a second, larger study. They say the smart pill, linked to an mHealth platform on a mobile device, could reduce the need for colonoscopies and other invasive procedures and help treat the estimated one in five people suffering from a gut disorder or disease.
"Our ingestible sensors offer a potential diagnostic tool for many disorders of the gut from food nutrient malabsorption to colon cancer," Dr. Kyle J. Berean, a Research Fellow at the RMIT School of Engineering and co-inventor of the pill, said in a statement. "It is good news that a less invasive procedure will now be an option for so many people in the future."
The capsule is part of a growing trend in the development of digital therapeutics, or digital health tools and platforms that can replace traditional treatments such as surgery and medication. Last November, the U.S. Food and Drug Administration brought the trend into the spotlight with its approval of an ingestible sensor designed to help with medication adherence.
Just one month earlier, the Digital Therapeutics Alliance announced its formation at the Connected Health Conference in Boston
READ MORE: mHealth Researchers Look to Make Their Mark With Tattoos, Patches
"Digital therapeutics are at the forefront of a new era in healthcare," said alliance member Pierre Leurent, CEO of Voluntis, who was on hand to announce a partnership with the Personal Connected Health Alliance. "As the entire industry prepares for what's next, we are excited to represent digital therapeutics in this rapidly evolving environment, working with regulators, patient advocacy groups, providers, payers and manufacturers."
The idea of implanting tiny mHealth devices in the body has been around for decades – as anyone who remembers the classic 1966 sci-fi movie Fantastic Voyage can attest. But only recently has the technology caught up with the hype. In 2015, researchers at MIT developed a pill-sized device to measure a person's vital signs from inside the body.
Their biggest barrier? The ick factor.
"We don't have a lot of acceptance that you can just swallow something," Albert Swiston, a biomaterials scientist at MIT, told NPR's All Things Considered back in 2015. "But eventually the ick factor will go away."
Since then, digital health researchers have worked to develop sensors that can disintegrate in the body or, at the very least, be small enough to pass through without much fuss.
READ MORE: Are mHealth Sensors for Babies Doing More Harm Than Good?
In the Australian study, researchers developed an ingestible capsule, roughly one inch long and a half-inch wide, that uses a combination of thermal conductivity and semiconducting sensors to sense oxygen, hydrogen and carbon dioxide in the gut. The capsule was designed to be excreted one to two days after ingestion.
Through a Bluetooth connection, the capsule, while in the patient's stomach, sends real-time data on gas concentrations every five minutes to an mHealth platform contained in a mobile device, such as a tablet or smartphone.
In the course of their study, researchers learned that the colon may contain oxygen, especially in people with high-fiber diets, contradicting a long-held assumption that large intestine couldn't hold oxygen. They also learned that the stomach has a previously undetected ability to detect foreign compounds in the stomach and release chemicals to break them down if they stay too long.
"Such an immune mechanism has never been reported before," Kourosh Kalantar-zadeh, a professor at RMIT's School of Engineering and lead author of the study, said in the statement.
Experts say the study opens the door for more projects that use digital health technology to understand the gut.
READ MORE: mHealth Study Uses Sensors, Analytics to Detect Sickness Before it Happens
"Any ability to monitor the production or consumption of chemicals in the environment of the gut is incredibly powerful," Jack Gilbert, a microbiologist and director of the Microbiome Center at the University of Chicago, told NPR in a recent interview. "This device is just limited to carbon dioxide, hydrogen and oxygen, but that alone is an exciting potential for this to be linked to further research of the gut."
"There's an ongoing effort to develop these platforms," he added. "The gut is right inside us, but it's as far away as Mars in terms of getting inside and seeing what's happening in real time. This is a potential tool by which we can finally analyze that."