Is Digital Therapeutics the Next Big Thing in mHealth?
Also known as software-as-a-drug, the mHealth platform incorporating both apps and devices is poised to become a $6 billion industry in just five years.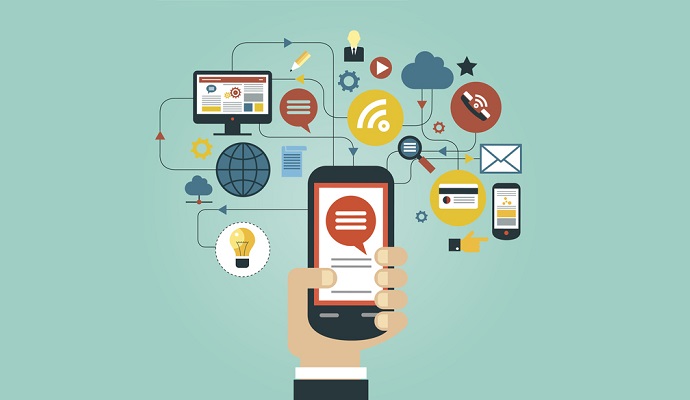 - A relatively new mHealth platform known as digital therapeutics is poised to take healthcare by storm.
Also commonly known as software-as-a-drug, the industry currently consists of a few dozen startups and about $500 million in business, but Psilos Group Managing Partner Joseph Riley says the market stands to blossom to a few hundred companies and some $6 billion in business in five years.
"The potential is tremendous," he says.
Riley describes the software platform as "the equivalent of having a health coach in your pocket 24/7." It's driven by healthcare providers and payers looking to cut healthcare costs and improve outcomes by pushing targeted health and wellness messages when and where needed – most often through an app on a patient's smartphone.
"Digital therapeutics startups treat software as a drug capable of amplifying doctors' care, changing patient behavior, treating preventive costly chronic diseases and, most importantly, bending the healthcare cost curve," the Psilos Group says in a recent report.
READ MORE: Providers Like Virtual Care, But Sustainability Issues Linger
Riley offers several examples of digital therapeutics companies with unique ideas, including The Sync Project, a team of neurologists, tech entrepreneurs and musicians who've developed personalized music playlists to help people dealing with anxiety, stress, pain, fatigue, sleeplessness, even Alzheimer's. Other examples include Pear Therapeutics, who offer support to people with substance abuse issues; Akili Interactive Labs, which is developing a gaming platform for people with cognitive disorders; and HealthMine, Canary Health, telcare, Omada Health and WellDoc, which all have developed mobile platforms for people with chronic conditions like diabetes.
"The idea behind Akili is that a doctor would prescribe this treatment … (y)ou would get a prescription code, download it, and play the game for a certain amount of time," Daphne Zohar, co-founder and CEO of PureTech, an investor in Boston-based Akili, said in the Psilos report. "It is really a treatment we believe with drug-like efficacy but without the drug. That is actually a theme across a number of things we are doing."
Riley sees six factors dictating the rise in digital therapeutics:
Increasing healthcare costs;
The shift toward value-based care and reimbursement models;
Employers looking to improve their workforce through health management;
The consumerization of healthcare;
The prevalence of smartphones and the "quantified self" movement; and
Strong support from investors, especially venture funds.
Even the federal government has caught on. The Centers for Medicare & Medicare Services (CMS) now includes digital therapy tools in its new Medicare Diabetes Prevention Program.
"They are taking the leap into the digital world and marrying is back to value-based performance," Riley says.
READ MORE: mHealth Games Offer a 'Fun' Way to Boost Patient Engagement
The platform may be as simple as a health plan pushing out personalized health and wellness tips to company's employees taking part in a weight loss challenge, a diabetic receiving diet and exercise tips on his or her smartphone from his care provider, or someone dealing with a drug, alcohol or smoking addiction receiving stress reduction tips and access to a support network. In addition, some companies have tied the platform to sensors or wearables, such as patches, activity trackers or blood-glucose monitors, enabling the user to receive targeted data based on physiological readings.
The benefits of such a platform, according to Riley and the Psilos report, include reduced prescription medication use and costs, improved medication adherence, an increase in preventive health visits, a reduction in adverse health effects – especially ER visits and hospitalizations – and improved clinical outcomes.
Pear Therapeutics was able to parley its success in helping people with substance abuse issues into a $20 million venture capital investment in early 2016.
"These products have demonstrated clinical data supporting enhanced abstinence, enhanced retention in treatment, enhanced quality measures like Addiction Severity Index (ASI), and significantly reduced clinician intervention time," Tim Petersen, managing director at Arboretum Ventures, a Pear investor, said in the Psilos report.
The company is now looking to expand it platforms to treat schizophrenia, PTSD, general anxiety disorder, major depressive disorder, insomnia and chronic pain..
READ MORE: How to Design and Develop a Mobile Health Application
Even big players like Apple, Samsung and Fitbit are eyeing the market.
"We are learning that lack of consumer engagement is a critical missing element in many broad healthcare efforts, such as population health and disease management," Fitbit CEO James Park said during a May 2016 conference calls with investors, as noted in the Psilos report. "Since our devices and services are already engaging, Fitbit has an incredible opportunity to serve as the consumer healthcare engagement engine. I could argue that, better than anyone else, we can help people engage with their health, engage with their family's health, engage with their insurer and employer, and engage with the healthcare system."
Riley says the market faces the same challenges as the wearables market in general: It needs to solve the patient engagement puzzle, getting users to want this information and to take it seriously, and it needs to be sustainable long after the novelty has worn off. As he puts it, the user has to move from health management to "full-blown lifestyle change."
This, in turn, is why companies in this market are placing so much emphasis on clinically validated solutions. They're conducting multi-site, randomized trials to produce data on efficacy, and they're seeking U.S. Food and Drug Association approval for their technology. They want validation so that consumers will take them seriously, healthcare providers will prescribe their software and payers and large businesses will reimburse.
"If you want somebody to pay for this on a large-scale basis, you have to know it works," Riley says.
Dig Deeper:
mHealth Apps for Mood Measurement are Part of Growing Market
How mHealth Technology Supports Patient Engagement Strategies