mHealth Startup Uses a Smartphone App to Detect Sickness in Speech
An Isreali startup's mHealth app is part of a new wave in digital health technology that aims to sit in the background and mine speech and breathing patterns for COPD, heart disease, even mental health issues.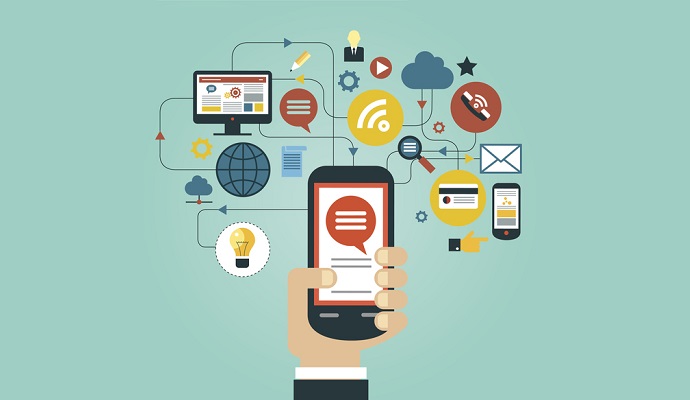 Source: ThinkStock
- An Israeli startup's new mHealth app for treating COPD targets a familiar paint point in digital health – getting the user to adapt to a new tool or habit and continue using it.
Instead, the Healthymize app is designed to sit in the background and capture a smartphone user's voice and breathing patterns while he or she is using the phone.
The app, being tested now in Israel and soon in the UK, listens to the user's breathing patterns during speech, uploading that data to the cloud. If irregular breathing patterns are a deterioration in speech are detected that might indicate chronic obstructive pulmonary disease, the app is designed to alert both the user and caregivers.
COPD physicians "teach their students to listen to a patient's voice. If a patient writes an email saying 'I don't feel well,' the doctor picks up the phone right away," Dr. Shady Hassan, the company's co-founder and CEO, recently told the Israeli news site ISRAEL21c. "So we're doing what these physicians have been doing for 30 years, just in a more accurate and more scalable way."
Healthymize is targeting a familiar pain point in mHealth: patient engagement and sustainability. Many digital health services now rely on a consumer to do something out of the ordinary or change habits, a process that might work in the short run but often falls off over time. Newer mHealth apps like Healthymize aim to overcome that barrier by tapping into a consumer's daily workflow and capturing data without interruption or disturbance.
Hassan, an attending physician at Haifa's Carmel Hospital, and his partners – Daniel Aronovich and Rafi Gidron – hope to market the app in 2018 to consumers and healthcare providers targeting remote monitoring of patients with COPD, with the goal of detecting changes in condition before they become serious enough for hospitalization.
"We don't want patients to get to the hospital," said Hassan, who demonstrated the technology to healthcare providers at a COPD conference earlier this year in Chicago. "If they do, that's already too late."
Beyond that, he sees the Healthymize app being adapted to detect other health concerns, such as heart disease and even mental health issues.
That concept is already being put to use in the US with mHealth apps that mine details in a person's voice, speech patterns and vocabulary for hints to mental distress, and it's being adapted to new digital health platforms that make use of personal digital assistants like Apple's Siri and Microsoft's Cortana, as well as the smart-home-based Amazon Alexa and Google Assistant.