mHealth Takes a Closer Look at the Smart Contact Lens
A recent study charts how enhanced contact lenses can measure glaucoma progression. Other projects target diabetics, people with respiratory issues, and those with poor vision.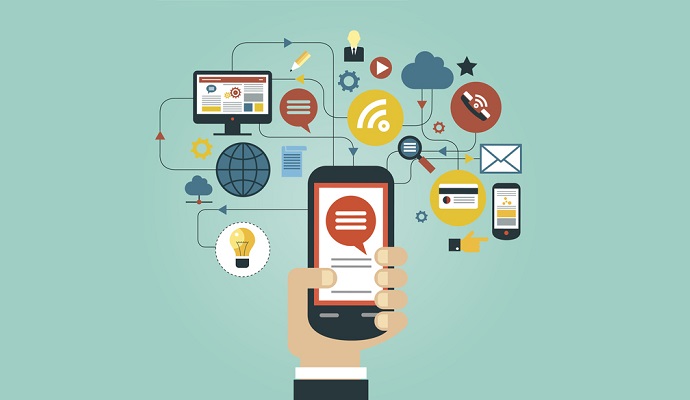 - Digital health researchers are looking past smartglasses – literally – and finding value in wearables much closer to the eye.
A team at Columbia University Medical Center has found that tech-enhanced contact lenses can be used to measure glaucoma progression, targeting the leading cause of blindness. The results of the study were recently reported in Ophthalmology.
"What we see in these measurements is a signature that indicates which glaucoma patients will get worse and which are relatively stable, which you can't do with a one-time eye pressure measurement," C. Gustavo De Moraes, MD, MPH, an associate professor of ophthalmology at Columbia University Medical Center, said in a press release. "This could be very useful if you want to know whether a new medication is working for a patient. You can see how their eye is reacting to the therapy in a much more meaningful way."
In the Columbia study, 40 patients between the ages of 40 and 89 being treated for open-angle glaucoma were asked to wear the enhanced contact lenses for 24 hours. During that time, sensors in the lenses detected and recorded changes in eye curvature brought about by pressure changes.
Over the course of the study, researchers found that patients whose contact lenses recorded more fluctuations and steeper spikes while they were sleeping had a faster progression rate of the disease.
READ MORE: mHealth Devices Get A.I. Support for Mobile Telestroke Units
This isn't the first time that contact lenses have been studied for their mHealth applications. Google began work several years ago on smart contact lenses that could measure blood glucose levels in diabetic users. Two years ago, the company announced a partnership with Novartis to work on contact lenses embedded with sensors and biochips that could not only help diabetics, but anyone needing vision correction.
"The promise here is the holy grail of vision care, to be able to replicate the natural functioning of the eye," Novartis CEO Joseph JIminez told Bloomberg in a 2014 interview. "Think about a contact lens that could help the eye autofocus on that newspaper and then when you look up it would autofocus in the distance."
That work is apparently continuing under Google's Verily business (formerly called Google Life Sciences, until the company rebranded to Alphabet last year). News reports indicate the company has filed for a number of new digital health patents just last month, including additional applications for the smart contact lenses project.
There are also reports out of Switzerland that Google and Novartis could begin testing their smart contact lens this year on patients with presbyopia, or age-related farsightedness.
"For people living with presbyopia who can no longer read without glasses, the 'smart lens' has the potential to provide accommodative vision correction to help restore the eye's natural autofocus on near objects in the form of an accommodative contact lens or intraocular lens as part of the refractive cataract treatment," the two companies said in a statement issued in 2014.
READ MORE: Lyft Expands Smartphone-Based Medical Ridesharing to 42 States
Google was also awarded a patent late last year for a solar-powered contact lens that would collect biometric data, including body temperature and blood-alcohol content, as well as sensing external conditions like allergens.
Also last year, Canadian digital health startup Medella Health received a coveted fellowship from the Thiel Foundation to continue its work on its own blood glucose-sensing contact lens.
"We wanted to make diabetes management something that you can put on essentially forget about," co-founder Harry Gandhi said in a 2014 interview with Fast Company. "If your level is too high or too low, you'll get a notification on your phone before anything serious happens."
"There are groups today that spend millions of dollars perfecting that comfort," he added. "We believe that we can get to that level, but it's all about how we integrate our micro-machine into the contact lens."
Not everyone is convinced the technology will work. Steve Pacelli, Dexcom's executive vice president of strategy and corporate development, told Mobihealthnews last year that efforts like Google's were "science projects."
READ MORE: Amazon Alexa Challenge Envisions an mHealth Care Management Tool
"Lots of companies have tried and failed noninvasively to sense glucose in tears," he said. "You can measure glucose in tears, the concentration is a lot lower, there's going to be huge time lag issues, the consistency of measurement is going to be a challenge. I don't know how they're going to power it, my guess is they'll power it externally, but if you power it externally, it's not really continuous real time reporting. … I'm just not sure that it's reality."