mHealth Takes on Missed Healthcare Appointments
Healthcare providers are turning to ride-share companies, online platforms and mobile apps to make sure their patients get to and from the hospital or clinic.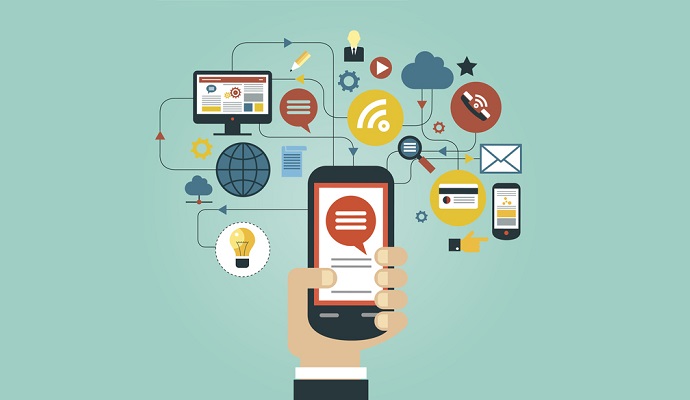 - Healthcare providers often look at mHealth in terms of bringing healthcare to the patient. But sometimes it's more important to bring the patient to healthcare.
With an eye to patient engagement and satisfaction, health systems are now employing a number of platforms to help people get to and from the hospital or clinic. Services like Uber, Lyft and RoundTrip give providers the opportunity to help patients with transportation issues and make sure they make their scheduled appointments.
Nemours Children's Health System recently contracted with RoundTrip, a provider of medical transportation services, to help patients of its Alfred I. duPont Hospital for Children in Wilmington, Del. Care coordinators at the hospital can use an online portal to book transportation for patients and their families, map out routes and arrival and departure times, and provide a channel for rating the transportation experience.
"Nemours puts our patients first in everything that we do," Ed Woomer, the hospital's administrator for patient and family services, said in a recent release. "We recognize that transportation can be a challenge for our patients and are excited to partner with RoundTrip to simplify this process and provide a better patient experience that extends beyond the duration of their hospital visit."
There's a financial angle to this as well. An estimated 3.6 million Americans miss or delay healthcare appointments each year due to transportation issues, including 950,000 children, according to a Transportation Research Board report issued in 2005. That shakes out to about $150 million in wasted healthcare dollars.
In New York, California and Nevada, Lyft is working with the National Medtrans Network to coordinate rides through a Web-based dashboard called Concierge for patients on Medicare, which doesn't typically cover transportation costs. And Uber is working with a number of health systems, including Florida's Sarasota Memorial Health System, Hackensakc UMC in New Jersey and Maryland's MedStar Health.
At Sarasota Health, providers can call up the Uber app on the health system's Voalte mobile health platform to arrange rides for patients.
"Transportation can be a challenge for older patients who no longer drive and don't have a family member or caregiver immediately available to take them to their appointments," David Verinder, Sarasota Memorial's president and CEO, said in a press release. "Voalte has been a reliable partner in other health communication endeavors, and we appreciate Uber's national focus on health, quality and convenience. Our goal is to work with them to develop a solution that breaks down one of the barriers we know prevents patients from important follow-up care."
Another startup, Circulation, whose founders include Boston Children's Hospital CEO John Brownstein, recently announced a partnership with Uber to develop a non-emergency medical transportation service.
And in Idaho, the state's Department of Health and Welfare has partnered with Veyo to arrange transportation for Medicaid patients needing help getting to non-emergency healthcare appointments. The year-old, San Diego-based startup now operates in six states.
"Missed appointments often result in poorer health outcomes and worsened conditions, increasing healthcare costs over time," company President Josh Komenda said in a recent release. "By using both mobile- and cloud-based technologies and predictive analytics to understand supply and demand in real-time, as well as adjust dispatch schedules and lead times, we're creating a proactive, next-gen model to healthcare logistics."
Dig Deeper:
mHealth and The Sick Note: A Question of Value
Ridesharing Services May Drive More Patient Healthcare Access