mHealth, Telehealth Innovation on Display in Diabetes Challenge
The T1D Exchange has named 10 finalists in its 2018 Diabetes Innovation Challenge. Many of the entries demonstrate how mHealth and telehealth innovation is helping improve care management for people with diabetes.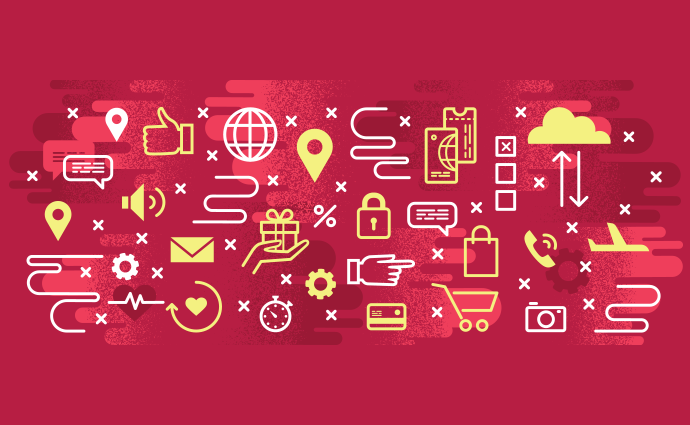 Source: ThinkStock
- A global competition launched by the T1D Exchange is shining the spotlight on a wide range of mHealth and telehealth advances for managing diabetes.
The Boston-based non-profit, patient-centered research organization unveiled the 10 finalists in its 2018 Diabetes Innovation Challenge. Billed as a "world-wide competition to identify, nurture and advance innovative scientific and clinical solutions for diabetes," the challenge offers $250,000 and support for product development to several participants.
"We see the Diabetes Innovation Challenge as a pivotal strategy to focus the best minds to advance breakthroughs to manage, treat, and perhaps even cure one of the most pressing health issues we face," Dana Ball, executive director and co-founder of T1D Exchange, said when the contest was launched in 2016. "The importance of accelerating new treatment and disease management strategies to improve the quality of life of people with diabetes and reduce the higher risk they face for stroke, heart and kidney disease, blindness and amputations cannot be overstated."
Divided into four categories, the competition shows how new digital health technologies are being used to help the estimated 1.25 million Americans now living with type 1 diabetes.
The Automated Insulin Devices (Artificial Pancreas) category focuses on mobile health devices being developed to replace the pancreas, which is inert in people with type 1 diabetes and fails to produce the insulin necessary to survive. The category includes related components such as novel glucose sensing, insulin delivery systems and cellular therapy delivery technologies.
The finalists in the category are AP Advance, which is developing an autonomous and discreet diabetes management system mimicking a healthy pancreas; CAM MED, which is working on an ultra-thin, flexible, bandage-like patch pump that delivers multiple drugs at minimal cost; and Micromedics, which is working on a portable artificial pancreas, using microfabrication technology, to mimic the pancreas.
The second category, Diagnostics, targets novel low-cost tests for research and screening, early diagnosis and prevention and autoantibodies, C- peptide and other markers such as beta cell death and risk of diabetic complications. The finalists here are Bonbouton, working on technology to detect signals that can lead to foot ulcers and amputations in diabetic patients; and VOTIS Subdermal Imaging Technologies, also developing technology to help with foot care.
The third category, Therapeutics, focuses on smart insulins, glucagons, immune-modulating therapies, beta cell regeneration and treatments for diabetic complications.
The finalists in this category are Protomer Technologies, which is working on a device that measures blood sugar and triggers injections of glucagon when needed; Ridgeline Therapeutics, which is developing an oral medication to treat Type 2 diabetes by selectively shrinking fat deposits; and the University of Southern California, which is developing a device to measure and maintain oxygen levels in the eye and prevent blindness.
The fourth category, Technology Design/Disease Management, focuses on new and disruptive approaches to the use of information and communication technologies to support diabetes management. The two finalists here are Capillary Biomedical, which is working on a soft, multi-port, kink-proof cannula for infusion; and Integrated Medical Sensors, which is developing a wireless 30-day glucose sensor that can be inserted by the patient.
"The quality of this year's entries, and especially the finalists, is truly remarkable," Jay Mohr, President and CEO of Dirigo Therapeutics and a member of the Board of T1D Exchange, said in a recent press release. "We are excited to provide these innovators with the opportunity to advance their ideas and showcase their efforts to address the needs of those living with diabetes."
Some 60 academic research teams and early-stage companies from 17 countries submitted entries to the challenge. A panel of experts whittled that list down to 30 semi-finalists before selecting 10 finalists, who will present their proposals to a select panel of judges at a public event on May 21, at the Royal Sonesta Boston in Cambridge, Mass. Winners in each category – along with a "People's Choice Award" winner, selected by online voters – will be announced then.
The challenge is supported by, among others, the Leona M. and Harry B. Helmsley Charitable Trust, Juvenile Diabetes Research Foundation, American Diabetes Association, Eli Lilly and Company and Lexicon Pharmaceuticals.