mHealth Thermometers: No Touch, No Problem
A digital health thermometer that uses infrared light is turning heads in children's hospitals across the nation, and may soon be part of an integrated RPM platform.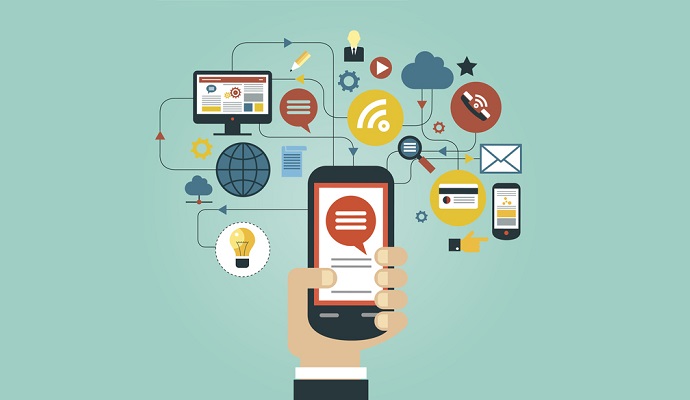 - An mHealth-enabled thermometer that can accurately measure temperature without touching the body is finding favor in and outside the hospital.
ARC Devices' InstaTemp thermometers are proving popular in hospitals across the country – particularly those dealing with children. More recently, the Florida-based company has signed a partnership with VSee Technologies – whose video telehealth platform is in use on the International Space Station – to adapt its technology for remote monitoring platforms closer to home.
"Through our partnership with VSee, we are making it easier for patients and providers to obtain an accurate look at their temperature readings in real-time, and integrating this data directly into their electronic health records," Irwin Gross, ARC Devices' founder and CEO, said in remarks issued at this year's American Telemedicine Association conference and trade show, where the VSee partnership was announced. "The design, engineering, and video capabilities of VSee, combined with ARC's advanced medical sensor technology brings a new level of efficiency, accuracy, and reliability to telemedicine."
While the company's future plans call for a thermometer integrated with an otoscope for RPM platforms, it's current product is turning heads at the Shriner's Children's Hospital in Greenville, S.C., where Senior Respiratory Therapist Luther Barnett, Sr. has been using it for roughly a year.
"It's been fantastic," says Barnett, whose hospital offered four different methods for checking a patient's temperature before buying 22 ARC thermometers and placing them in every department except the OR.
READ MORE: mHealth Takes a Closer Look at Digital Assistants
When children aren't feeling well, they don't like to be touched - and they certainly don't care for where a thermometer would be placed. Consider, also, the discomfort experienced by a burn victim, when even a thermometer placed inside the ear or on the forehead might be painful.
More importantly, non-touch infrared thermometers have proven more accurate and reliable than other methods, giving them value in an environment where a change in temperature could indicate a life-threatening infection or other serious issue – or where an inaccurate reading could keep a child in a hospital longer than necessary.
"It's changed the way we take vital signs," says Shayan Vas, MD, medical director of telehealth at Nemours Children's Hospital in Orlando, Fla., another early adopter of the InstaTemp thermometer. He says an accurate temperature is a crucial indicator of the patient's response to illness, and to someone dealing with burns, infections, HIV/AIDS or other immune deficiencies, it could mean the difference between discharge and a few extra days in the hospital on IV treatments.
At Shriner's Greenville, Barnett says the no-touch thermometers are easier to keep clean – an important consideration in an environment where an infection can prove deadly – and don't require the added cost of disposable sleeves. He's hoping the devices will soon be adopted by all 22 Shriner's hospitals around the country.
Both Vyas and Barnett said they'd like to see the thermometers integrate with their hospital's electronic health records, a possibility through ARC's MedTemp platform. That's also a crucial component of the VSee partnership, which envisions the development of a non-touch vital signs device for RPM platforms in the home, remote clinics and other locations – both on the planet and off.
READ MORE: Lyft Expands Smartphone-Based Medical Ridesharing to 42 States
"We are excited to partner with ARC Devices and take advantage of their technology to create the first ever connected thermometer, otoscope, and remote patient monitoring kit specifically geared towards consumers," Milton Chen, CEO of California-based VSee, said in a press release. "This product will combine video assets with data to allow primary care physicians and hospitals to have direct access to patients, and allow them to constantly monitor vital-signs without the patient having to be in the hospital for extended periods of time."
For Vyas, it's all about finding an accurate temperature that repeats, rather than fluctuates. He recalls running out to the nearest pharmacy when his child was sick, and buying 30 different thermometers because he didn't trust any single one, and thought to use all 30 to find an accurate average.
One mobile device that could capture an accurate body temperature consistently, without any discomfort to the patient, would be invaluable both at home and the hospital.
"It's a game changer," he says.
Dig Deeper:
READ MORE: Amazon Alexa Challenge Envisions an mHealth Care Management Tool
ResearchKit - The Perfect Platform for Population Health?
Looking Back at CES: Are Consumers and Doctors Finally Bridging the mHealth Gap?