mHealth Tools, AI Combine to Avert Serious Diabetic Health Issues
mHealth tools embedded with AI technology are helping doctors and those living with diabetes detect hyperglycemia and hypoglycemia up to an hour ahead of time, averting serious and potentially fatal health issues.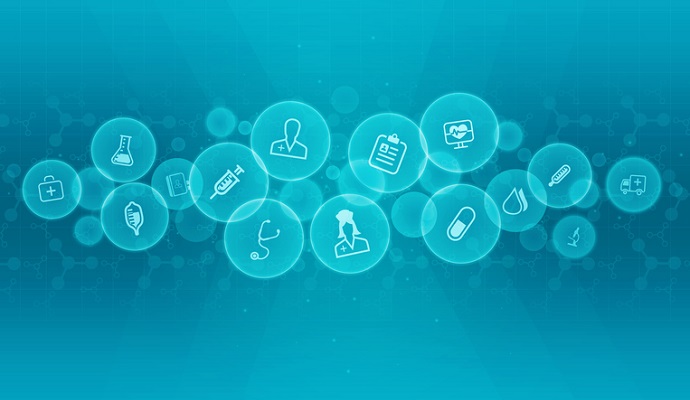 Source: ThinkStock
- mHealth devices embedded with artificial intelligence are helping people with diabetes identify dangerous changes in their blood sugar levels before they happen, avoiding serious and sometimes fatal consequences.
The U.S. Food and Drug Administration recently approved a stand-alone continuous glucose monitoring (CGM) system, developed by Medtronic, that reports blood sugar readings every five minutes and can detect a user's trending blood sugar levels up to an hour in advance and send a smartphone alert.
The technology is designed to be used by patients between 14 and 75 years old who administer multiple doses of insulin every day. It can detect both hyperglycemia (high blood glucose) and hypoglycemia (low blood glucose).
Company officials say an app developed in a partnership with IBM's Watson Health, called SugarIQ, processes the data coming in from Medtronic's Guardian Connect CGM device.
"With artificial intelligence technology from IBM Watson Health, the Sugar.IQ assistant continually analyzes how an individual's glucose levels respond to their food intake, insulin dosages, daily routines, and other factors," Medtronic officials said in a press release. "Together with the Guardian Connect system, the Sugar.IQ assistant can turn difficult-to-determine patterns into personalized, actionable insights."
READ MORE: mHealth Looks to Solve the Diabetes Care Management Conundrum
"Newer sensors paired with intelligent algorithms that help to both predict and understand glucose excursions, particularly hypoglycemia, will make diabetes safer and more comprehensible for people who inject insulin," added Dr. Timothy Bailey, Director of the AMCR Institute and clinical associate professor at the University of California, San Diego, in the release. "Greater utilization of smarter CGM systems promises to allow our patients to achieve more glycemic time-in-range and to further reduce the risk of hypoglycemia."
The technology is the same as that used in Medtronic's artificial pancreas, the MiniMed 670G, a hybrid closed-loop system approved by the FDA in 2016 that reportedly can detect 98.5 percent of hypoglycemic events.
Medtronic and IBM Watson have been working together on the use of AI in diabetes platforms since 2016, when they announced their partnership at the CES show in Las Vegas.
"Managing diabetes varies greatly by individual and requires making numerous daily decisions related to eating, activity, exercise and medication in order to keep glucose levels under control," Annette Bruls, president of Medtronic's global diabetes service and solutions unit, said at the time. "If a person with diabetes glucose levels drops too low, they face the threat of hypoglycemia, which can cause confusion or disorientation and in its most severe forms loss of consciousness, coma or even death. Conversely, if their glucose level is too high over a long period of time, they risk cardiac disease, blindness, renal failure and amputation of fingers and limbs."
In related news, Johns Hopkins University recently reported that an mHealth app with AI technology helped users with diabetes improve their health and reduce their A1c levels.
READ MORE: CMS Won't Cover Telehealth in Medicare Diabetes Prevention Program
In a study conducted by the university's Division of Endocrinology, Diabetes and Metabolism, 55 patients living with diabetes and with different levels of obesity used an mHealth app called Sweetch for three months. The app, developed by an Israeli startup, processes smartphone-originated data streams, including geo-location, schedule, physical activity patterns, driving and walking routes, weather and surroundings, and creates personalized and contextual recommendations.
According to Johns Hopkins researchers, patients in the study saw retention rates of as high as 86 percent. On average, they saw increases in physical activity by 2.8 Metabolic equivalent (MET)-hours per week per participant, lost an average of 3.5 pounds, reduced waist circumference by 1.4 centimeters, and had a clinically meaningful reduction in A1C of 0.1 percent. Based on previous studies, a weight loss of 2.2 pounds translates into a 16 percent reduction in diabetes risk.
"The fact that the study demonstrated both weight and A1C reductions at only three months suggests that long-term effects will be comparable, if not superior, to existing interventions," the study's lead researcher, Nestoras Mathioudakis, MD, MHS, Clinical Director of Endocrinology, Diabetes & Metabolism at Johns Hopkins University, said in a press release. "Most importantly, Sweetch's machine learning technology enables fully automated intervention; hence, supporting larger-scale deployment with greater cost-effectiveness potential when compared with human-based diabetes prevention solutions."
Researchers have recently been pairing AI technology with a wide range of mHealth devices to better manage care for people with diabetes and other chronic conditions.
Just last month, researchers at the University of California in San Francisco announced that a "deep neural network" developed by Cardiogram to analyze a user's heart rate and step counts through sensors commonly found in the Apple Watch, Android Wear and mHealth devices developed by Fitbit, Garmin and other companies was reportedly 85 percent successful in identifying people with prediabetes.
READ MORE: Alaska's Largest PCP Launches an mHealth Program for Diabetes Care
"While there have been many attempts to build special-purpose glucose-sensing hardware to detect diabetes, this is the first large-scale study showing that ordinary heart rate sensors - when paired with an artificial intelligence-based algorithm - can identify early signs of diabetes," Cardiogram co-founder Brandon Ballinger said in a press release. "By detecting diabetes earlier, we can help people live longer and healthier lives."