mHealth Tools Can Play a Role in Managing Schizophrenia Treatment
Studies have shown that mHealth tools, including apps and wearables, can be used to help people with severe mental illnesses like schizophrenia manage their treatment outside the doctor's office.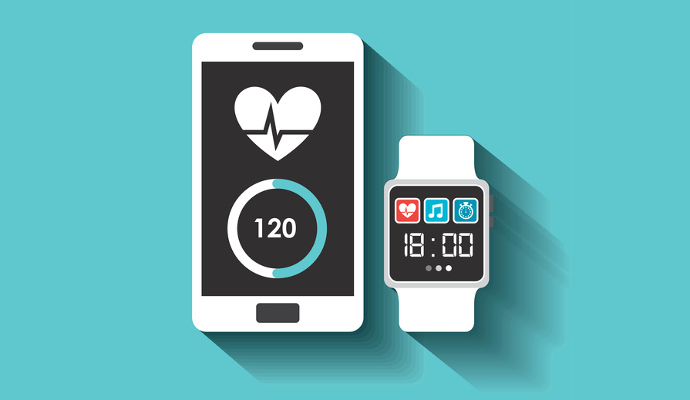 Source: ThinkStock
- Mobile health advocates are touting another mHealth program that has proven its value in treating people with schizophrenia spectrum disorders.
In a study conducted by researchers at the University of Washington, a mobile health platform that pairs daily "touches" and weekly clinical interactions proved just as good, if not better, in getting people into treatment as did an in-person program.
The research compares the FOCUS app, developed by Dartmouth College's Center for Technology and Behavioral Health, with the Wellness Recovery Action Program (WRAP), a widely-used, clinic-based, self-management intervention led by trained facilitators. Some 165 patients were enrolled in either program for 12 weeks, with evaluations conducted before and after the program and six months later.
Those using the FOCUS app receive daily messages and self-assessment surveys, which are sent to the patient's mental healthcare provider for reference in weekly phone calls.
According to the results of the study, published in Psychiatric Services, 90 percent of those using the mHealth app began treatment, while 58 percent of those enrolled in WRAP sought help. In addition, 56 percent of the FOCUS group were still fully engaged in treatment after eight weeks, compared to 40 percent in the WRAP group.
"Satisfaction ratings were comparably high for both interventions," the study reported. "Participants in both groups improved significantly and did not differ in clinical outcomes, including general psychopathology and depression. Significant improvements in recovery were seen for the WRAP group posttreatment, and significant improvements in recovery and quality of life were seen for the FOCUS group at six months."
This project follows on the heels of two remote patient monitoring studies, conducted in Switzerland and at Boston's Beth Israel Deaconess Medical Center, in which mHealth devices were used to track patients outside the doctor's office.
Taken together, the three studies indicate that people with severe mental disorders are receptive to using mobile health technology. In fact, just two years ago, the National Alliance on Mental Illness published the results of a survey showing that people living with schizophrenia can use and are using digital technology, in some cases to help them deal with the effects of their condition.
According to the survey, 90 percent own more than one digital device, and 54 percent use a smartphone (compared to 64 percent of the general populace).
"These and other studies 'support that those with psychotic illnesses are comfortable, able, and willing to use personal digital devices to monitor outcomes in their daily life,'" John Torous, MD, a staff psychiatrist, clinical informatics fellow and co-director of the digital psychiatry program at Beth Israel Deaconess Medical Center of Harvard Medical School, said in a commentary accompanying the BID study.