mHealth's Answer to Mobile Security May Be NFMI
Near Field Magnetic Induction, used now in pacemakers and hearing aids, is reportedly safer than Bluetooth.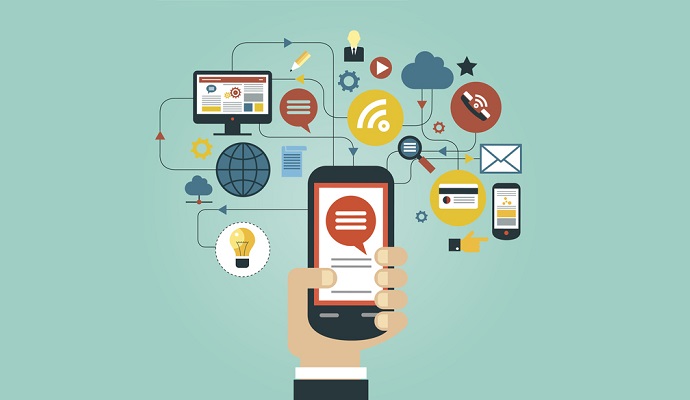 - A chip-and-antenna technology that creates a wireless "bubble" around users is being touted as the next big thing in mHealth security.
Near Field Magnetic Induction (NMFI) creates a short-range (up to nine feet), low-power magnetic field around devices, enabling devices within the bubble to transfer voice and data while making the connection invisible to anything outside that bubble. It's been used by the CIA, FBI and Secret Service, as well as by security forces protection Pope Francis during his recent visit to the U.S.
"In two to five years, NMFI will become ubiquitous," says Michael Abrams, a former pediatric eye surgeon who left his practice to become CEO of Boston-based FreeLinc Technologies, which holds dozens of patents on the technology. "The future of medicine lies in connected health, and this is a form of mission-critical communications that healthcare needs."
Abrams calls NFMI as the "anti-Bluetooth," noting the latter's low-energy, long-range communications protocol makes its susceptible to hacking from even a mile away. In contrast, NMFI creates a much smaller electromagnetic zone around devices implanted with the chip; nearby devices with NFMI are attracted to each other like magnets, and can pass information, data and voice, but that attraction disappears when the devices are farther apart. In fact, because magnetic fields decay a thousand times faster than Bluetooth, the same frequency can be used for a new bubble just a short distance away.
"NFMI uses only a fraction of the power used by Bluetooth to move the same amount of information," Abrams wrote in in a February blog. "The power level is so low that NFMI communications are below the thresholds set by the FCC, and the current NFMI personal earpiece already lasts 20 hours of talk-time on a single charge. You're lucky if you get three or four hours out of a Bluetooth earpiece. Because magnetic fields are not affected by water, NFMI can communicate underwater and with deeply implanted medical devices … and the FDA has already approved of NFMI."
READ MORE: Amazon Alexa Challenge Envisions an mHealth Care Management Tool
Abrams says Bluetooth's luster is fading, especially in areas where security is tantamount. The NSA has issued warnings about Bluetooth vulnerabilities, all but eliminating its availability to the Armed Forces. Federal field agents can no longer use Bluetooth as well, and the Departments of Justice and Homeland Security have both ordered that all new iPhones issued to personnel have the Bluetooth capability shut off.
That said, Abrams says neither Bluetooth nor NFMI will alone solve healthcare's security issues. He sees Bluetooth and NFMI working together on the same chip, along with Wi-Fi and ZigBee, with NFMI "providing the handshake and encryption protocols only for devices inside the bubble" – a service he calls the Cognitive Radio.
NFMI has actually been around for decades in healthcare, as the communications protocol for wireless hearing aids, cochlear implants and pacemakers. It's a more advanced application of Near Field Communications (NFC) technology, which was once seen as the next big thing in mobile retail services, with some predicting that it would be the standard in smartphones.
"NFC has been around for a long time, but everything has just started to come together," Google's Eric Schmidt proclaimed at the 2011 Mobile World Congress, when companies as diverse as T-Mobile, Visa and McDonald's were singing its praises as a platform for mobile payments and product information uploads (think of a Q code reader).
Abrams isn't the first to think of the healthcare possibilities for NFMI.
READ MORE: New Resource Helps mHealth App Developers Understand HIPAA
In 2012, Nithya Thilak and Professor Robin Braun of The University of Technology in Sydney, Australia, studied applications of NFMI communication in body-area networks, which includes wearable sensors and devices.
"Compared to other wireless technology, NFMIC is more secure, as it uses bubble space around the user," they concluded in an abstract posted on ResearchGate. "The user can increase or decrease the size of the bubble according to her application, it is not harmful to the human body, and sufficient data rate is available. It has major application in the medical field, and further research may be required to minimize interference with other medical devices."
More recently, the technology was even being studied for use in ingestible capsules used in health monitoring (though the first applications focused on the cattle industry).
That being said, there are some drawbacks to the technology. Abrams said the platform doesn't support megabit data rates, making transmission of images impossible. And the chip used in the platform hasn't been updated since 2002.
He sees the technology being used in hospital and clinic rooms where one device fitted with the antenna could synch with up to 100 devices in the same room. Outside that setting, he sees EMTs using the technology, as well as remote patient monitoring programs, where the patient is sent home with devices or patches that connect to a home-based hub.
READ MORE: mHealth Devices Get A.I. Support for Mobile Telestroke Units
"(O)ur healthcare system is rapidly evolving to be able to remotely monitor our health and to treat us when it's needed – not just if and when we get to the doctor," he wrote in his blog. "This is not possible without secure and reliable connectivity to the rapidly growing number of wireless medical devices that patients use, wear, and implant. NFMI solves these problems."
Dig Deeper:
How BYOD, Mobile Security is Prioritized at OhioHealth
How Connected, Mobile Devices Affect Healthcare Cybersecurity