mHealth's Benefits Are Coming into Focus for Eye Doctors
New technology is helping ophthalmologists and optometrists improve their workflows - and giving consumers access to eye care wherever they need it.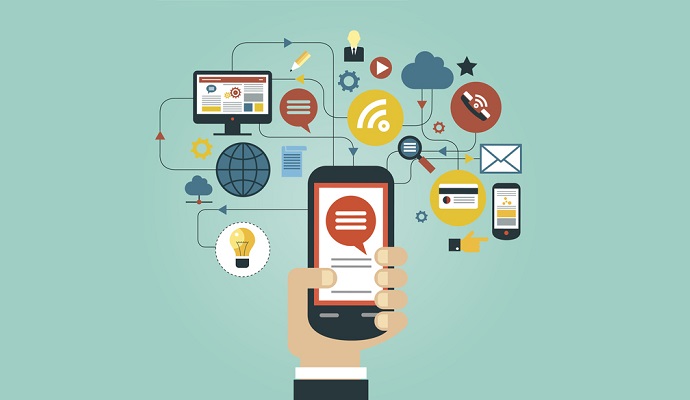 - Until recently, mHealth in eye care generally consisted of a doctor driving around in a van, providing eye exams for those not inclined or able to visit the local eye doctor.
But the advent of mHealth technology and cloud-based platforms has given rise to a new – and sometimes controversial – platform for eye care. Ophthalmologists and optometrists are now using mobile-optimized EMRs and practice management tools on their smartphones and tablets, and they're involved in video consults with hospitals and health systems. They're even viewing, and in some instances giving, eye exams online, or helping patients take eye tests on their own devices.
"We're starting to see some real interest in telemedicine," says Jim Alland, who spent a decade with Allscripts before becoming CEO of the Eye Care Leaders Group, which offers ophthalmology-specific EMR and PM systems. Mobile platforms that help eye doctors better manage their practice "have really been a driver for us."
Alland says small clinics and solo eye doctors are seeing the value of mHealth platforms in much the same way general practitioners are – as a means of improving workflow, attracting new business and competing with larger health systems. And when the typical eye doctor sees dozens of patients a day, anything that improves the workflow is well-received.
In addition, large health systems don't want to take on eye care services – but they'd like access to eye care specialists in the Emergency Department, Alland says. So the enterprising eye doctor is setting up a video communications platform that allows him or her to be called in as a consultant or a specialist in case of emergency.
READ MORE: Providers Visualize New mHealth, Telehealth Uses for the Video
The mHealth platform for eye care extends well beyond the office – out into the field, where doctors are using new technology to diagnose and treat eye conditions in less-than-optimal conditions, and in online platforms that allow consumers to conduct their own eye tests.
Some 45 states now permit mHealth-enabled eye exams, and the technology is in use in 33 of them. Startups like Opternative offer 25- to 30-minute online exams that can be taken via smartphone, laptop or computer for less than $50 – about half the price of an eye exam administered in an office - with prescriptions issued within 24 hours.
Not everyone sees this in a positive light. In Georgia, H.B. 775, which was passed in both houses of the Legislature, would mandate in-person eye exams and prescriptions for glasses or contact lenses. Georgia Gov. Nathan Deal has until early March to sign the bill. Indiana, Oklahoma, South Carolina and Nebraska have similar legislation in the works, while California's state Board of Optometry has launched a public relations campaign against companies like Opternative.
Those efforts, generally attributed to brick-and-mortar ophthalmologists who don't want to lose business, have drawn the ire of former House Speaker Newt Gingrich, a longtime advocate of healthcare technology.
"Proponents argue that the technology is unsafe, irresponsible, and hurts the business of licensed professionals," Gingrich wrote in a March 31 column in USAToday. "But by this logic, the home thermometer, too, is a dangerous tool in the hands of untrained people. Thermometers inserted, timed, and read by doctors or nurses are safer, more accurate, and more responsible. If you are sick enough to need to take your temperature, you are sick enough that you must see a doctor or at least a nurse."
READ MORE: Harvard mHealth Partnership to Improve Medicaid Chronic Care
"There are more than 100,000 smartphone apps for health purposes, including one that detects heart attacks and another that helps diabetics monitor their blood sugar," Gingrich continued. "Moreover, 58 percent of smartphone users have downloaded one of these apps for health or fitness. And every day more are invented. Many of these smartphone enabled apps and devices will be better than the methods they're replacing — more convenient, faster, less expensive, and, in a growing number of cases, more accurate."
Along other fronts, both Google and a Canadian start-up called Medella Health are separately working on a smart contact lens that would help diabetics manage their condition by sensing blood glucose levels in tears. And a recent Colombia University Medical Center study found that enhanced contact lenses might also help measure glaucoma progression.
A project launched out of the Massachusetts Institute of Technology Media Lab called eyeMITRA – which garnered third place in Vodafone's Wireless Innovation Project in 2014 – seeks to develop a mobile phone attachment that would enable remote imaging of the retina, which can then be used to detect conditions such as diabetic retinopathy.
Also in 2014, a study conducted at 13 neonatal intensive care units in the U.S. and Canada and published in JAMA Ophthalmology found that telemedicine could be used to link small and remote hospitals to eye specialists who could analyze retinal images for retinopathy or prematurity (ROP), a leading cause of treatable blindness In newborns.
Finally, there's EyeSpy 20/20, an interactive video game launched in 2013 by James W. O'Neil, an ophthalmologist and children's eye surgeon, and Richard S. Tirendi, a Phoenix-based electrical and computer engineer. The technology, verified by the Medical University of South Carolina's Storm Eye Institute, tests children's eyes for distance acuity, depth perception and color vision while they're playing the game on a computer or laptop.
READ MORE: mHealth Games Offer a 'Fun' Way to Boost Patient Engagement
The two entrepreneurs have formed a company, VisionQuest 20/20, and hope to someday see the technology installed in every school in the country.