Missouri Bill Aims to Remove Most Barriers to Telehealth Adoption
A telehealth bill recently introduced in Missouri would, if passed, eliminate the telepresenter, enable virtual visits through social media channels like Skype and FaceTime, and prevent the state from establishing many conditions for reimbursement.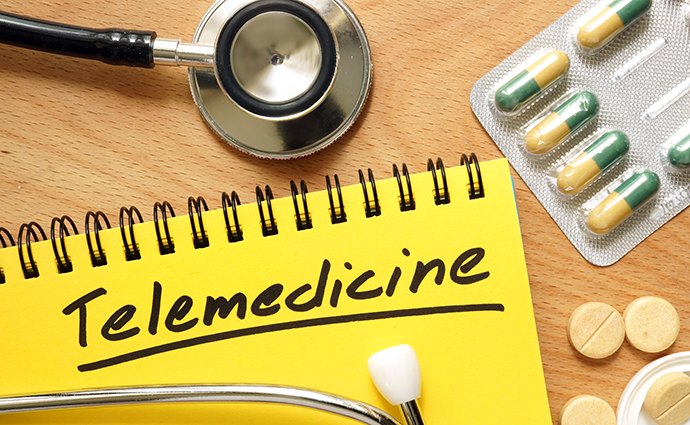 Source: ThinkStock
- Missouri lawmakers are contemplating a bill that would loosen the reins on telehealth, potentially making the Show Me State one of the most lenient in the country.
HB 1617, sponsored by State Rep. Jay Barnes (R-Jefferson City), would, among other things, eliminate the requirement that a telepresenter be present for telehealth visits, open the platform to social media apps like Skype and FaceTime, and open the door for reimbursement for almost any telehealth session farther away than the average 20-minute walk.
At a recent hearing before the House Health and Mental Health Policy Committee, Barnes said he wanted to loosen the state's telehealth guidelines, which were put in place in the 2016 Medicaid Modernization Act, to enable more residents to access healthcare services and give providers more incentives to adopt the technology.
For instance, Barnes noted the current Missouri Department of Social Services guidelines enable the department to reimburse providers for using telehealth if an in-person examination "is not practical or feasible."
"I think that is too narrow," he told the committee, as reported by the News Tribune.
In addition, Barnes said he wanted to do away with the requirement that a telepresenter be at the patient's side during a telehealth encounter because it interferes with the patient's privacy and wouldn't be appropriate during telehealth visits conducted over the phone.
"When I go to a doctor, I want to talk to a doctor - not a technology person," he said.
In taking a broad eraser to the state's telehealth rules, Barnes is looking to lower the barriers as far as possible to telehealth, and to give MO Health Net – the state's Medicaid program - as few reasons as possible to limit coverage.
His bill, for instance, would end the requirement that reimbursement for asynchronous or store-and-forward telemedicine be limited to orthopedics, dermatology, ophthalmology and optometry, diabetic retinopathy cases, burn and wound care, dental services that require a diagnosis and maternal-fetal medicine ultrasounds.
The bill would also prohibit the state's social services department from:
Prohibiting the use of any telehealth device or technology that meets HIPAA standards;
Creating mileage limitations for reimbursement from either the originating or distant site "outside of a distance that could be traversed by the average individual on foot in fewer than 20 minutes;"
Creating equipment or technical training requirements "beyond basic comprehension of the operation of the equipment;" and
Limitations on place of services if that standard of care can be met based on the provider's clinical judgment."
Barnes' bill would also ease a requirement placed on school-based telehealth programs that the child's parent or guardian give permission before every telehealth encounter. Under the new bill, that permission would cover the entire school year.
Barnes' bill essentially kicks off what could be a busy year for telehealth and telemedicine legislation, as states look to refine existing regulations and tackle hot button topics like store-and-forward telehealth, reimbursement, remote patient monitoring and specialty care. Last year, some 63 bills were passed in 34 states, according to the Center for Connected Health Policy.
Ironically, the proposed bill comes at the same time as a Columbia Missourian news story praising the state for its telehealth service to rural residents. Among those quoted is State Rep. Kip Kendrick (D-Columbia), who envisions more telehealth legislation to expand the technology.
"Hopefully once we pass additional statues, schools around the state should be able to implement school-based telehealth, where the nurse would facilitate the service in the office connecting with medical specialists on the other end," Kendrick told the newspaper. "Children can see specialists for ongoing chronic health conditions in the nurse's office and may be pulled out of classrooms for 10 to 15 minutes.
"Telehealth is already driving down the cost of health care and it's going to become more prevalent in the future," he added. "Missouri needs to make sure we continue to modernize our statutes, but we need to make sure that people have access to care."