Mobile Access Increases Health Insurance Satisfaction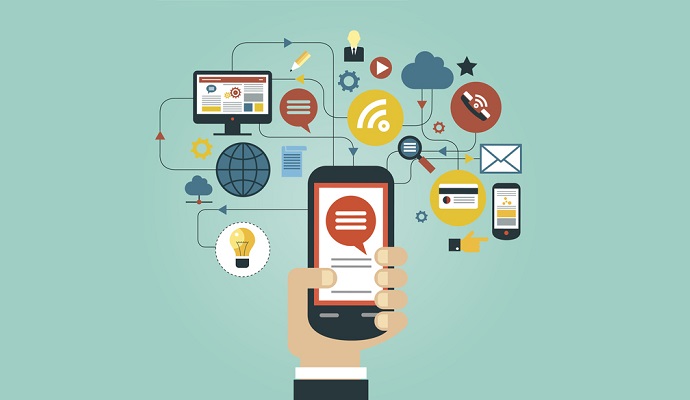 A new study found the ability to access health insurance information through a mobile app increases patient satisfaction.
- When it comes to mobile devices in healthcare, the prevailing thought is using them during treatment or for data collection and study. The image of a doctor or nurse examining test results on a tablet or a patient using a smartphone to track medications or better follow treatment instruction is often conjured.
Then there are the telehealth implications. Patients picking up their tablet, opening an app and suddenly being screen-to-screen with a doctor or specialist is a reality. It is also a practice that is growing in popularity as the fee-for-service approach is phased out and more providers embrace value-based care.
However, with the maturity of mobile technology and the emergence of secure cloud databases and online platforms, the uses of mobile technology in healthcare can be more wide-reaching. The impact could be small, but it is there.
For example, "there's an app for that" is more than just a tagline. Patients are looking for mobile applications that can make their life easier. This includes dealing with their health insurance.
J.D. Power released its 2015 Member Health Plan Study. It is the results of an annual survey of more than 30,000 members of 134 health plans in 18 regions that measures satisfaction in care. It inquires about six main topics: coverage and benefits, provider choice, information and communication, claims processing, costs and customer service. The results of the study are converted into a 1,000-point scale.
Among the findings is that individuals that have the ability to access their health plans through a mobile application are more satisfied with their care than those that do not. Overall, satisfaction in health insurance plans has increase and an average of 10 ratings point. Respondents with mobile access reported a satisfaction rating 108 points higher than those who had not.
Mobile access has a major impact on the communication and information metric, one of the ways that the study determines satisfaction. Ease of understanding benefits and services, frequency of communication, usefulness of information and variety of communication, all experienced a boost in satisfaction.
"Health plans have come a long way since last year as the focus has shifted toward better serving member needs and building trust. However, there is still a lot of work to do," Rick Johnson, senior director of the healthcare practice at J.D. Power, said in the report. "Health plans need to take a more customer-centric approach and keep their members engaged through regular communications about programs and services available through their plan. When members perceive their plan as a trusted health partner, there is a positive impact on loyalty and advocacy."