Mobile Clinical Documentation 'at the Heart' of Healthcare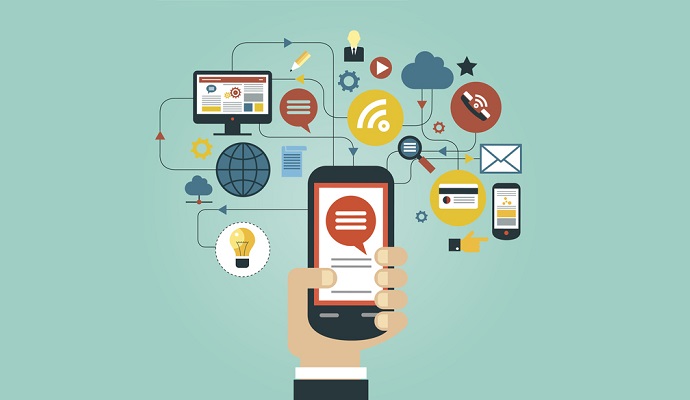 - The healthcare industry has been changing drastically in recent years once the meaningful use requirements under the EHR Incentive Programs were passed. EHR implementation and data entry became a standard way of life for physicians and nurses working in hospitals and clinics. Instead of working directly with patients, clinicians now have less time to spend by the bedside since they are forced to complete mobile clinical documentation for quality improvement measures.
One method that could potentially solve this growing issue is the use of transcription and recording software. The company athenahealth has recently made Nuance Communication's Dragon Medical software part of its marketplace offerings, which will enable clinicians to record their clinical documentation vocally and thereby spend more time caring for patients. Kyle Armbrester, Acting Chief Product Officer at athenahealth, spoke with mHealthIntelligence.com to further explain this partnership and offer his viewpoint on the future of mobile clinical documentation.
"We kicked off the partnership here in the last month and there are several layers to it," Armbrester began. "The first portion of the partnership was focused on getting Nuance Dragon Medical 360 Direct integrated onto our cloud-based network. We're working on pushing through transcription and, finally, we're looking at Nuance's SpeechAnywhere platform, which we're most excited about. This is their cloud-based, fully-integrated version of speech recognition."
When asked how this software affects clinical documentation and the workflow of healthcare providers, Armbrester answered, "In particular specialties, physicians' documentation in general grew because of Meaningful Use and other regulatory pressures in the space. However, not all doctors want to sit and type when they document especially if you look at specialties like cardiology or orthopedics. A lot of doctors prefer either transcription or speech recognition workflows. athena has chosen to partner in this area and Nuance is one of several partners that we use."
"Nuance is the largest in this market so we're excited to see them move the needle in documentation time and provider satisfaction as part of this project," he continued. "We take a percentage of net collections for all of our work with our provider clients. If documentation time goes down while quality and satisfaction stays high—allowing them to see more patients—it makes our providers more efficient and financially soluble. We benefit as do our partners."
READ MORE: mHealth Apps for Cardiac Care Sanctioned for Misleading Claims
When asked about the future of mobile clinical documentation technology, the athenahealth representative responded, "I think the unfortunate reality around clinical documentation right now – especially if you go to inpatient facilities – you see a lot of nurses sitting at the computer on wheels (which they call the COW) spending their time on documentation entry that is required for quality programs, regulatory programs, and hospital regulations."
"It's a large burden right now and in a lot of ways, electronic health records haven't solved that burden," he explained. "They help ease data transmission sometimes, but it's onerous to actually document this many forms. Some practices even have third-party help such as scribes."
"Much like the cell phone industry revolutionized the market, I see the same thing with respect to documentation. I think mobile is going to be at the heart of this industry," Armbrester continued. "Physicians are going to use the devices attached to them whether it be their phone or some other lightweight device that enables them to speak freely as they're going through the procedure. This information would get populated in the right areas within the chart to help with quality fulfillment and outcomes that they're looking to drive."
"We're a long way off from that as an industry – from seamless, structured information flowing out of a process. Our hope is from partnering with Nuance and others in the space that we get closer to that goal over time. We believe as a company that entrepreneurial entities focused on solving this problem are going to be more successful than large companies that are trying to solve bigger problems."
The athenahealth representative was also asked whether Nuance technology could be used on a mobile platform and whether voice recognition software would help providers if used via mobile applications.
READ MORE: Physicians Sour on States' Telehealth Implementation Efforts
"Folks aren't going to want to switch devices constantly in the future. They're going to want to use their mobile phone or mobile-oriented device. Both athenahealth and Nuance's SpeechAnywhere are mobile optimized," he concluded. "We're hoping to see a lot of success in this partnership going forward. That portion of the partnership is in beta testing right now."