Mobile Device Developers Incorporate Health Applications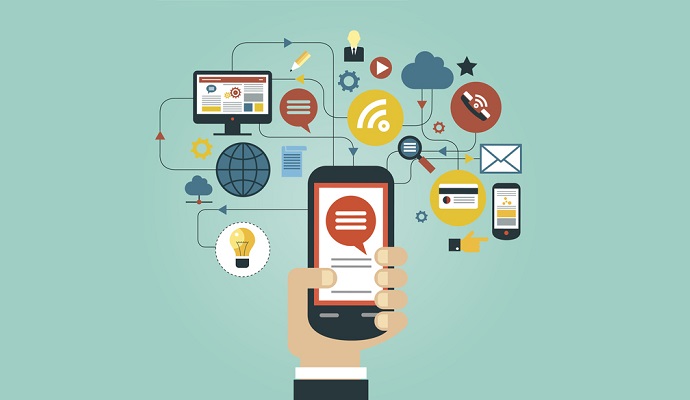 - The day may come soon when your smartphone or smart-watch will become similar to a nagging spouse, telling you what diet or exercise regime you should follow. Imagine walking into a grocery store and heading for the frozen section. Before you reach for that ice cream, your mobile device may start buzzing and warning you against consuming excess sugar that day.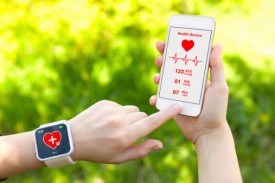 According to the Cape and Islands National Public Radio, a mobile device application called Lark is able to send you helpful tips about your diet and exercise when you provide it with details about your wellness and fitness regimes.
Apple expects that the smart-watch will move forward the spread of mobile device health tools and more consumers than ever before will begin using wearable devices to improve their wellness goals.
From managing medications to providing a direct line for speaking with one's primary care doctor, mobile health tools like this will truly revolutionize the healthcare industry in the coming years. Through the use of these remote monitoring devices and wellness tips, patients will be able to prevent common afflictions and lead healthier lives.
Currently, Apple is pushing forward mobile health tools within its technology platforms such as the Apple Watch including ResearchKit and HealthKit. These mobile health applications are meant to improve medical data exchange among consumers, mobile developers, and scientific researchers.
However, does more need to be done to protect patient data and secure private information? One option that Apple does is leave the sharing of data in the consumers' hands. The consumer is allowed to choose whether to share their information with a third-party application.
"Apple is leaving your HealthKit data on the device and not collecting it," Morgan Reed, executive director at The App Association, told the news source. "It also means that if an employer wants access to your health care information, they would have to demand that you give it to them."
Along with data security, developers of mobile health tools believe that these applications could strengthen the patient-doctor relationship and improve communication between physicians and their consumers. In particular, patient engagement is clearly boosted with the adoption of mobile health tools, as more consumers begin to manage their wellness through fitness trackers and similar devices.
One example is a notification that a doctor may receive through a wearable device telling him or her about a prescription request. With a few approval steps, the medication could be waiting for the patient at the pharmacy. Patients could also receive their test results through a similar notification process.
The Apple Watch could also be useful in sending alerts to patients who are taking a variety of different medications and are prone to making a mistake. WebMD is one company that's trying to improve medication adherence among the patient population through mobile health tools.
"All we wanted is for the user to be reminded that it's time to take their medication, and then quickly tell us whether they plan to take it or skip it or snooze," Ben Greenberg, who is in charge of WebMD's mobile products, told the news source. "That interaction demands so little."