Mobile EHR Platforms Prevent Spread of Ebola in Nigeria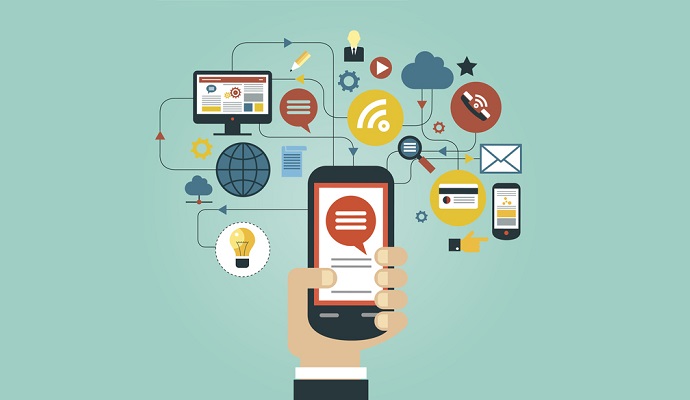 - The spread of the Ebola virus across the continent of Africa was a grave concern for a significant portion of time, but Nigeria was one country where the threat lead to fewer deaths and cases of the medical condition. Even during the worst outbreaks of Ebola, Nigeria suffered 21 cases and eight deaths due to the disease. The Brookings Institution reports that mobile EHR platforms allowed for better patient care and prevention when battling the Ebola virus.
The first step in which mobile health records were used to improve patient care is by training healthcare workers. In particular, it was important to teach medical staff about the Ebola virus and modify some preconceived notions, such as how the virus spreads.
The efficiency and accuracy of mobile EHR platforms also helped officials spread vital information directly to the clinicians on the front lines. By having speedier communication capabilities through mobile health solutions, the public health efforts became more streamlined in Nigeria.
One of the biggest benefits seen from mHealth capabilities was the potential for Ebola Treatment Units to access patient health data through digital and mobile EHR platforms instead of paper records. Electronic records essentially improved the ability to quickly share necessary information and also decreased the likelihood of infection among healthcare workers.
While there are significant benefits of mobile health solutions, many nations around the globe have some barriers that prohibit the integration of mobile devices within the healthcare setting. Incorporating mobile health policies is more difficult when a country lacks the electronic infrastructure necessary to integrate mHealth solutions and power the efficiency-generating tools.
The Brookings Institution claims that "regulations are often too overly bureaucratic and burdensome," which also creates challenges for integrating mobile EHR platforms throughout a nation. As such, mobile health app developers often have difficulty with creating mobile devices and tools to help healthcare workers receive the information they need for important clinical decisions.
Often, public health emergencies, like the efforts to curb the spread of the Ebola virus, lead more nations to develop solutions for integrating mobile health devices and other electronic applications that could improve patient care.
Leaders will need to focus more on making sincere modifications to heath policies in order to increase adoption of mobile health solutions and thereby making a significant impact on the quality of healthcare.
Mobile devices and mHealth applications can make a difference for public health initiatives and improve patient outcomes, according to Brookings. For instance, there are a variety of apps that can assist pregnant women have healthier pregnancies by providing tips and advice. Additionally, other capabilities include fitness trackers aimed at improving overall wellness.
"Tracking population movements via mobile phone proved highly successful after the 2012 earthquake in Haiti, helping to map the spread of cholera," a paper published in The Lancet stated. "This method could play an important role in mapping population movement in West Africa and ensure relief assistance, needs assessment, and infectious disease surveillance is optimized."