Mobile Health Field Brings Focus to App Connectivity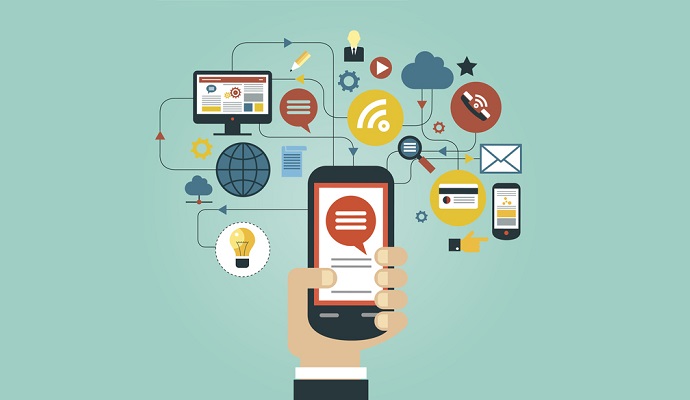 - The mobile health field has truly exploded in recent years, as the number of mobile health apps available on the market continues to surpass expectations and wearable devices become more innovative and imperative for the clinical space. With the wide expansion of the mobile health field affecting patient care and clinical decision making, the IMS Institute sought to learn more about physician and consumer adoption of mobile health tools.
A new report released by IMS Institute found that hospital systems and physicians in particular are showing greater interest in the mobile health field when it comes to better managing chronic diseases, according to a press release from the organization.
The results of the study called Patient Adoption of mHealth: Use, Evidence and Remaining Barriers to Mainstream Acceptance illustrate that 10 percent of mobile health apps are able to link to a wearable device or sensor, which then collects patients' physiological data and enhances the precision of data collection.
The researchers analyzed more than 26,000 mobile health apps and conducted interviews with medical and technology-based executives. The results show that interoperability is important for the mobile health field, as many more developers are focused on app connectivity.
"While much progress has been made over the past two years, mHealth apps are still far from being a fully integrated component of healthcare delivery," Murray Aitken, Executive Director of the IMS Institute for Healthcare Informatics, stated in the press release. "Healthcare providers are actively addressing the remaining barriers. These include developing and adopting trusted platforms for ongoing apps curation and evaluation, creating practical reimbursement models and ensuring true interoperability within and across healthcare systems."
In order to offer more information about IMS Institute's report on the mobile health field, Aitken conducted a phone conference about the key findings and highlights from the study.
"This report is a follow-up to the 2013 report we issued on mHealth. We sought to take a look at the state of mHealth apps – the number and type of apps out there, their uptake and usage, the evidence in terms of the impact apps have on patient care, and some consideration of what barriers are in place and what progress has been made," explained Murray Aitken.
"We now have more than 165,000 mHealth apps out there if you take what's available through Android stores and the Apple iTune store," he continued. "We narrowed down a subset of those – 26,000 apps – which we subjected to more detailed review and analysis. There are four key findings I'd like to discuss."
"The first is app connectivity, which has become a major focus for developers," Aitken clarified. "We now see that one in ten apps has some type of capability to connect to a device or sensor, which therefore opens up the ability to gather biofeedback and physiological functional data from patients. This clearly goes a long way toward extending the accuracy and convenience of data collection."
"We also note that, during the past two years, the perecentage of mHealth apps with the capability to connect to social networks has gone from 26 percent to 34 percent of all apps," Aitken stated. "This underscores the importance of social networking in consumer engagement."
"We also know that less progress has been made in enabling apps to connect and communicate securely with healthcare provider systems. That remains a fundamental requirement for mHealth to realize its full value in healthcare management," he concluded.
"The majority of apps do continue to have a single functionality whether it be providing information to the user or providing instructions to the user. That's similar to what we saw two years ago. Despite the areas where we have seen some progress – particularly around connectivity – it's still clear that the majority of apps still have a single functionality."
"The second area we talk about in the report is the overwhelming choice that both patients and physicians face when looking to identify which apps are right for them or their patients. Without some level of guidance, we would say that this intimidating number of choices does limit the usefulness of healthcare apps," said Aitken.