Mobile Health Field Needs to Consider Accuracy, Security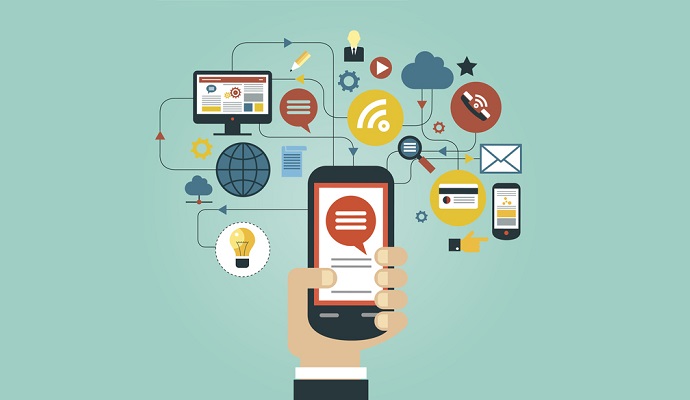 - The mobile health field could make a difference for patient care and revolutionize physician workflow by the mere existence of the smart phone and relevant applications. Mobile health apps, wearable devices, and telehealth technology all bring the doctor straight to a patient's home. National Public Radio (NPR) interviewed Dr. Eric Topol, former head of cardiology at the Cleveland Clinic and present director of the Scripps Translations Science Institute, to learn how the mobile health field is affecting the medical industry as a whole.
"Back when I was at Cleveland Clinic, in 2000, I was contacted as a cardiologist from a company that wanted to be able to do your heart rhythm monitoring over the Internet. It was the first dedicated digital medical company. I thought that was very exciting. That opened my eyes to oh my gosh, there's a whole new world out there," Topol exclaimed.
Clearly, there are a wide variety of different technologies in the mobile health field include smart phones that could track patient health and vital signs while they are residing at home. Topol continues by explaining that today heart rhythm monitoring can even be conducted via a smart phone, which has been approved by the Food and Drug Administration (FDA).
For as little as $69, a small device could be delivered to your home to monitor your heart rate regardless where a user is located. Such remarkable devices are truly making a difference for patient care and remote monitoring. Topol went on to discuss how more revolutionary changes are going to occur in the future.
"It's not going to happen from within the medical community; it has to be from external forces. All the big tech companies are getting into medicine — we have Google, Apple, Facebook, Salesforce.com. But the real innovation isn't coming from them, it's coming from the startups," Topol told the news source. "There's one I love, this UCLA startup, they started this company to do X-rays through your phone. It's the selfie of the future."
However, it is important for app and device developers to address mobile security issues and clinical analysis reporting, according to Topol. Ensuring that patient data is safe, secure, and protected is vital for all medical devices, remote monitoring tools, wearables, and apps in the mobile health field.
It is also important to ensure that mHealth apps, mobile devices, and online symptom checkers are accurate and effective at accomplishing what the tools set out to do. Unfortunately, a research team recently took a look at 23 online symptom checkers and discovered that the correct diagnosis among a list of conditions was listed first only about one-third of the time, according to NPR.
This shows that the diagnostics of these online tools are inaccurate a large portion of the time, which means consumers should be more wary of these applications and more regulation may benefit the mobile health field.
"People who use these tools should be aware of their inaccuracy and not see them as gospel," said Dr. Ateev Mehrotra, Professor of Healthcare Policy at Harvard Medical School and lead researcher of the study. "They shouldn't think that whatever the symptom checker says is what they have."
The study also showed that in many of the cases – 80 percent total - in which patients were seriously ill, the symptom checker urged them to head to the emergency department or their primary care doctor.
As the mobile health field continues to advance and new remote monitoring tools and applications hit the market, it is important to ensure these technologies are highly accurate and have effective security features in order to protect consumer health data.