Mobile Health Movement Revolutionizing Medicine in Australia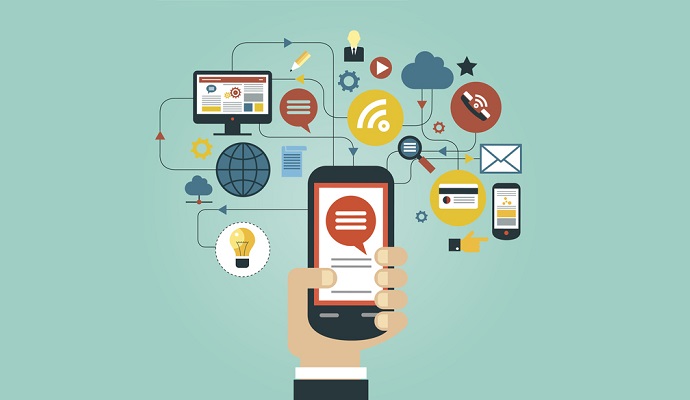 - The mobile health movement is spreading across the globe. The United States is not the only one with citizens tied to their smartphones and tablets. Since mobile technologies have spread throughout the world, the mobile health movement is slowly seeping into the healthcare fields among various countries. Some may have similar challenges and successes as the United States when implementing mobile health tools while others may have brand new issues to manage.
Australia is one nation that's working toward implementing mobile health technology, according to a press release from Frost & Sullivan. Currently, the country has a mere 70,000 clinicians in the workforce. Access to healthcare is not as strong as hoped in Australia. Telehealth solutions and the mobile health movement may be helpful in improving patient-provider communication and access to care.
The majority of citizens in Australia are using smartphones and other mobile technologies to communicate and find vital information. The Australian mobile health market was as high as $1.4 billion in 2014. These statistics are predicted to jump above $2 billion over the next four years, as the mobile health movement continues to advance throughout the globe.
The Frost & Sullivan report discusses the key aspects of mobile health applications and services. Mobile health devices, however, are not covered in the study. The healthcare industry in Australia is focused on improving healthcare services on both the patient level as well national by boosting population health outcomes across the country.
Essentially, the plans currently being instituted throughout this particular nation is to bring care to patients' homes and develop a greater level of patient engagement throughout the entire medical care continuum.
READ MORE: mHealth Study Proves Remote Monitoring Beats In-Person Visits
As more patients with chronic and serious medical conditions are moving toward an outpatient status and physicians are continually utilizing their smartphones and mobile health applications, the healthcare industry will transform and reform to better serve the patient population much like in the United States.
"In the healthcare industry, clinicians' adoption to a new care delivery system is crucial, in the absence of which, the market will have a tendency to move towards commoditisation," Shalani Andria, Connected Health Industry analyst at Frost & Sullivan, stated in the company press release. "For mHealth in Australia, data security and usage needs to be addressed at the earliest in order to drive market development."
Andria explained that both medical care providers and developers of mobile health apps feel that the mobile health movement can play a vital role in the healthcare industry within Australia as well as push beyond patient access to healthcare to more innovative solutions throughout the field.
Mobile health technologies increase patient engagement by allowing consumers to have more access to medical information as well as utilize that data to improve their health and take action with regard to their overall wellness. Greater patient engagement and involvement with their own health has also been a driver or stimulant of mobile health adoption among consumers, the Frost & Sullivan press release states.
"Much like most evolving markets, in Australia, mHealth is still at its infant stage, and its full potential in addressing some of the major care delivery challenges is yet to be realised. Consumers are leveraging mHealth apps and related data-analytics services mainly for activity monitoring, wellness and fitness purposes. There is some evidence of chronic disease management programs using mHealth both in the public and private sector but these are still in pilot phases," the release stated.
"Clinical use of mHealth continues to be fraught with challenges in adoption. The greatest concern is about the management of mHealth generated data because there are still gaps in regulations governing data ownership and privacy. Moreover, physicians tend to question some of the claims made by mHealth companies and need a federal stamp before they consider clinical uses. In the absence of proven clinical applications, mHealth vendors find it challenging to design a sustainable business model because the big question of who pays for the offering remains unanswered."
READ MORE: ATA Survey: Parents Like Telehealth for Primary Care Needs
There are a variety of challenges when it comes to mobile health adoption in both the United States as well as other nations throughout the globe. Addressing these issues is vital as these countries continue to struggle to improve patient care delivery as well as population health outcomes and lower the skyrocketing costs of medical care, which is commonly known as the Triple Aim of Healthcare.
Mobile technologies are becoming a part of everyday life for most people in first world countries, as these devices are utilized to communicate among families, friends, co-workers, clients, and the patient-provider network. Whether conducting business, conducting banking activities, or communicating with a physician, mobile health tools play a vital role in supporting everyday actions of the common consumer.